Ever wished you could earn money from your followers on social media without the need to shill products or accept sponsorships?
What if you just created great content and then earned tips or instant payments for unlocking premium features? That's now possible thanks to LaMint—a social sharing platform powered by the BSV blockchain.
With LaMint, you can upload content and earn when your users find it valuable. There's a voluntary tipping button for free content, and you can charge between $0.05 and $50 for the premium stuff.
In this piece, I will explain how to set up and use LaMint step by step. As you'll see, it's a true innovation and shows just what Bitcoin is capable of!
How to sign up for and use LaMint
The first time you visit LaMint, you'll see a button that says 'enter.' Click it to proceed.
You'll now be given the option to either create a new account or log into an existing one. Since this is your first time using LaMint, click 'create account' and follow the prompts.
If you don't already have one, you'll need to create a personalized HandCash wallet. Please do so, then connect it to your LaMint account. This will allow you to receive payments for the content you post. Enter your email and contact number and verify your new HandCash account.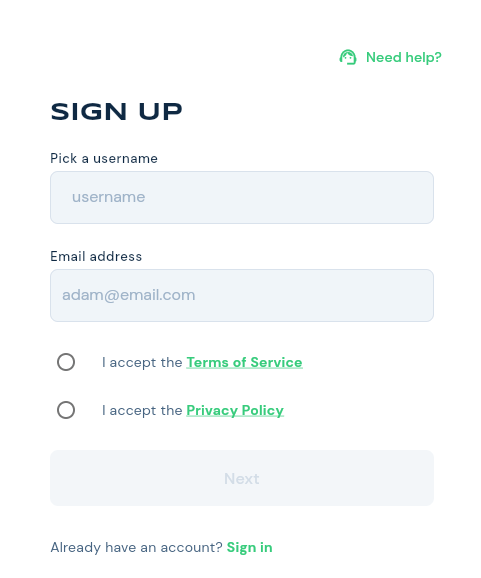 You'll then be prompted to personalize your new LaMint account by adding a profile picture, background image, and bio. Accept the terms and conditions and click 'Enter.'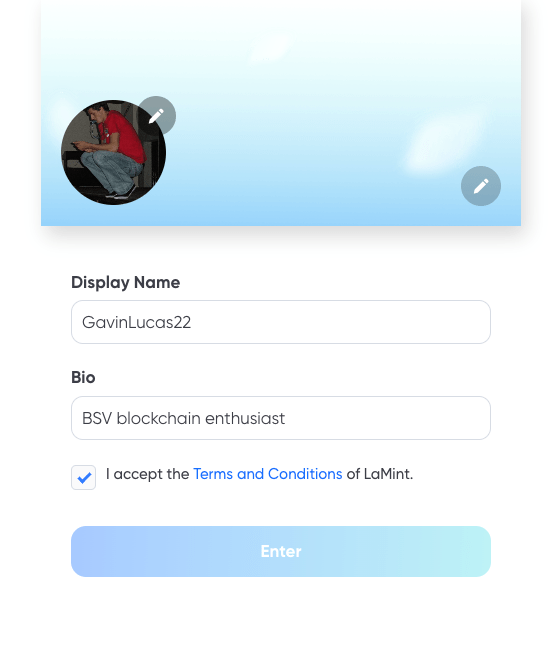 How to post content and earn
The idea behind LaMint is to share content with followers and earn BSV micropayments. Yes, there will be costs to post to the blockchain, but as followers interact with your content, you'll receive BSV micropayments in real-time.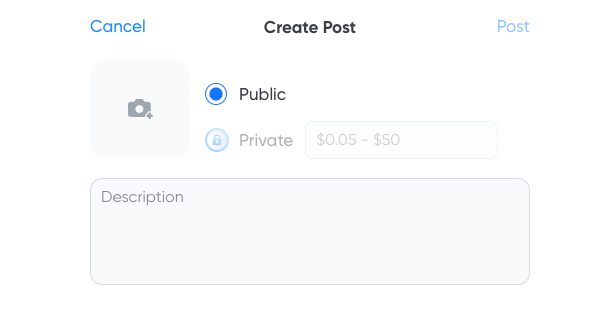 To create your first post:
Click the '+' icon at the bottom of your screen.
Upload the content.
Decide whether it will be public or private.
If private, enter the cost to unlock it.
Proceed to upload the content to LaMint.
Once your content is live, users can tip you, or they can pay to unlock private content. You can charge anything from $0.05 to $50 for private content. That's the power of the BSV blockchain in action!
Unlike Relica, this team's previous product, not every interaction on LaMint costs a micropayment.
Following other users is free
Liking posts is free
There's a 5-cent tip button for content that's good enough.
LaMint will get a percentage of all tips and premium payments.
LaMint also has one unique feature that can supercharge your earnings. Using a referral link, you can bring new users into the platform from other social media accounts, and you can earn a percentage of everything they earn from that point on.
LaMint stores the hash of any images you share on-chain as proof of ownership and plans to introduce new forms of media, such as video footage, in the not-too-distant future.
What are you waiting for? Start earning BSV with a LaMint account today. Own your content and earn Bitcoin for sharing it.
Watch: The BSV Global Blockchain Convention presentation, Making it easy for creators to earn – using BSV blockchain
New to blockchain? Check out CoinGeek's Blockchain for Beginners section, the ultimate resource guide to learn more about blockchain technology.