Dubai is probably one of the outstanding places to present, discuss and introduce innovations, which becomes very clear when you are there; A cutting-edge megacity that aspires to set an example for the world and does so through its available funds and openness of its leaders. 
At this year's Global Tech Innovation Summit, the opportunities and perspectives for the country through blockchain technology, NFTs, metaverse, and related topics were highlighted and discussed. Some leading companies from the BSV ecosystem and even Dr. Craig S. Wright, the creator of Bitcoin, attended the two-day event and shared their vision for the world through the application of the right technology. 
After the opening words of the event by His Highness Ahmed Elmetwally, CEO & Managing Director of the Private Office of Sheikh Mohamed Bin Ahmed Bin Hamadan Al Nahyan, the first panel was dedicated to "Women in Blockchain" as a tribute to the strong women in the tech field, including Meike Krautscheid, Chief Commercial Officer & Lead Blockchain Consultant at SmartLedger.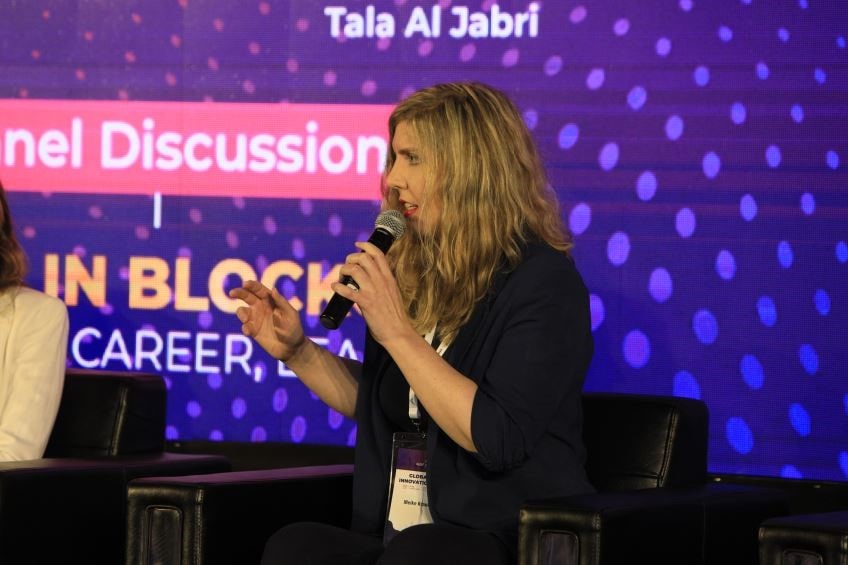 "I think Dubai, the UAE, is an idol for the World [in regard to women rights] and also when it comes to Blockchain technology. You can find opportunities in all sectors, in all industries. And that's what we're also doing with my company SmartLedger. We are distributing existing blockchain solutions, we are delivering the full house, customized for the specific company and area," says Meike. She added that, "The magic lies in the combination of different technologies. Massive opportunities to make companies much more effective, efficient and secure."
Soccer icons Ronaldinho and Wesley Sneijder, who were in the audience, were amazed that the area offers great opportunities.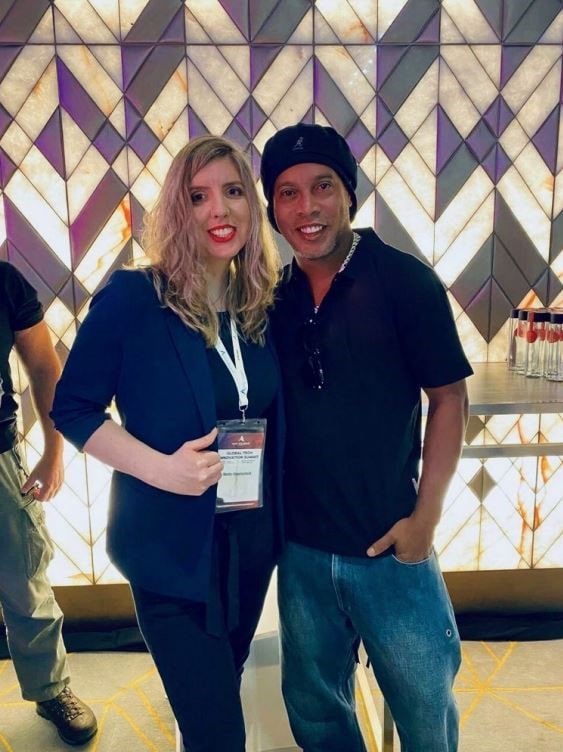 Muhammad Salman Anjum, Chief Mate at InvoiceMate and Head of the BSV Hub for MENA, showed how invoicing challenges could be solved with his BSV blockchain-based platform: "We have come up with a very unique feature […] that is known as KYI—Know Your Invoice. This helps the banks to do their Due Diligence in a very effective way and get an immutable source of truth, the actual journey of the invoices." Anjum said that Invoicemate is the world's only blockchain-connected invoicing platform that can offer this and other features through the usage of blockchain technology.
Dr. Craig S. Wright, Chief Scientist at nChain, was surrounded by a crowd of digital currency and blockchain entrepreneurs in the foyer before going on stage. Dr. Wright took plenty of time to clarify all questions about Bitcoin, although many things appeared new to the audience and they realized that they still had a lot to learn in the blockchain area. For example, Dr. Wright explained how SPV (Simplified Payment Verification) works and how information is shared in the Bitcoin network.
In the subsequent fireside chat between Dr. Wright and Jimmy Nguyen, the Founding President of the BSV Blockchain Association, discussed how blockchain technology can transform the future of the Gulf States.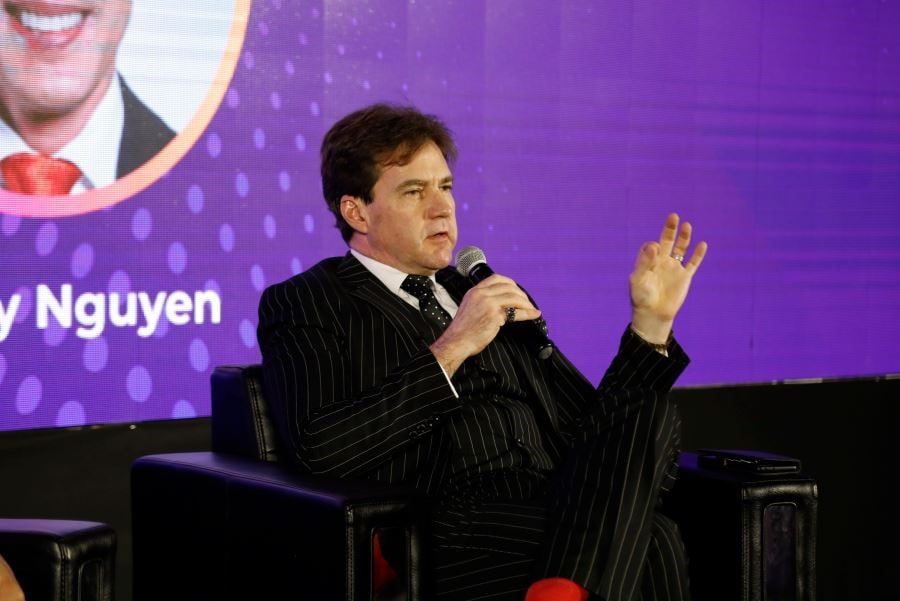 Dr. Wright sees a key role in the transformation through the BSV blockchain technology, which follows the original Bitcoin protocol and can store data on-chain for a thousandth of a cent.
"If you wanna have a Smart City and you're going to send billions of transactions, you're not going to pay a dollar each. The miners would love you, but that's not the point. I want to see you sending billions of transactions at a thousand of a cent," said Dr. Wright.
"How do we grow this to billions of transactions per second, enabling you to record everything immutably, all of the data properly. Not having to worry about Oracle, not having to worry about AWS, having your own records in a way that can also be locked to your country, your information. […] You own it, all of that," he added.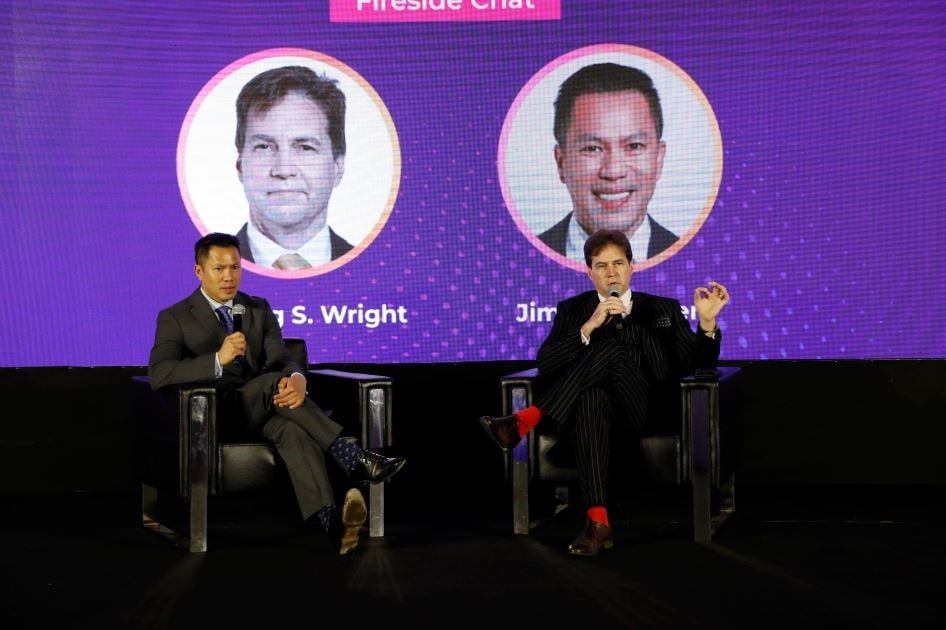 Jimmy Nguyen added his thoughts and summarized: "So this future we see for the Gulf Countries as well as world-wide with the use of blockchain is to make financial systems more efficient, such as the remittance of money from migrant service workers here in the UAE or Saudi Arabia back to their families and friends at home, tokenizing real world assets. […] Also using the blockchain for micro-payments to power all these connected devices that we will see here in the UAE from Smart Cities to Autonomous Vehicles and things of the future. And finally taking advantage of the distributed nature of the BSV blockchain to make data more efficient, cheaper than cloud storage today […] and get the benefits of public verifiability. That will really I think create a better world and that's what we wanna see here."
If you want to learn more about the great possibilities of the BSV Blockchain technology and about its current applications and services of the ecosystem, you can do so in the best way through the BSV Global Blockchain Convention, which takes place between May 24 and 26 in Dubai. Those who cannot experience the great metropolis and the event in-person can register for the online broadcast here.
New to blockchain? Check out CoinGeek's Blockchain for Beginners section, the ultimate resource guide to learn more about blockchain technology.