The Galactic Mice NFTs are heading to BSV, and they will be much different than most NFTs launched on the BSV blockchain to date. The Galactic Mice NFTs have utility and owning a Galactic Mouse will allow you to make money in a play-to-earn game that features your mouse.
To learn more about the Galactic Mice, we spoke with Richard Leach, the marketing officer at GameFi AG, the company behind Galactic Mice.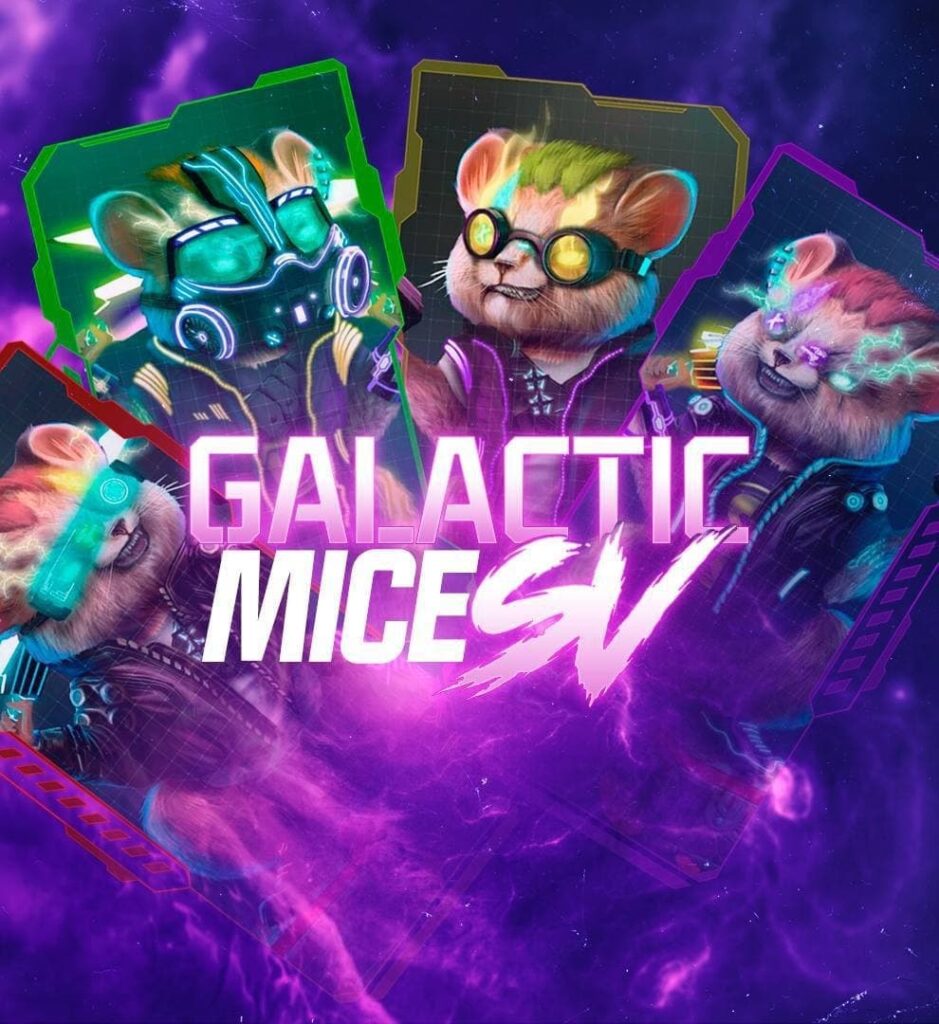 What are the Galactic Mice?
Richard Leach: The Galactic Mice is a collection of futuristic NFTs that enable holders to participate in all aspects of our play-to-earn beat-em-up [style] game, along with some additional utilities which will be announced in time.
What utility does the Galactic Mice NFT give its owner?
Richard Leach: Ownership of a Galactic Mouse NFT enables you to participate in Cyber Fights, our play-to-earn beat-em-up [style game]. With multiple levels, you can compete against either a CPU or other users in a range of different task modes to win tokens. These tokens can be converted back into BSV.
In total, there are four tiers of Galactic Mice NFTs. First, you have the Generals—25 in total. Each General commands an army (of varying sizes). These NFTs will be the ones players control in the game. If your NFT is not one of the Generals, you will play with the General of the particular army/troop that you belong to. Generals earn a percentage of the tokens earned by all of the players within their army.
Should you not be so lucky to own one of the Generals, you can play as one of their troops. These are split into three tiers: bronze, silver, and diamond. Bronze troops contribute 10% of their winnings to their General, Silver troops 8%, and Diamond troops just 6%. Bronze troops are the most common, with fewer silver troops, and even fewer diamond troops. While purchased for the same amount, Diamond troops are considered more valuable.
Best of all, your NFT will allow you entry to our tournament pools, paying an entry fee to compete against your friends and foes, with the winner taking the pot!
What inspired your team to create Galactic Mice?
Richard Leach: While gaming in general has come leaps and bounds over the past three decades, we felt there was a gap in the market for older millennials and young Gen-Xers who remember playing classic arcade games such as 'Double Dragon' and 'Streets of Rage.' Galactic Mice will have a similar 'feel' but have the added bonus of actually being able to pay YOU for playing!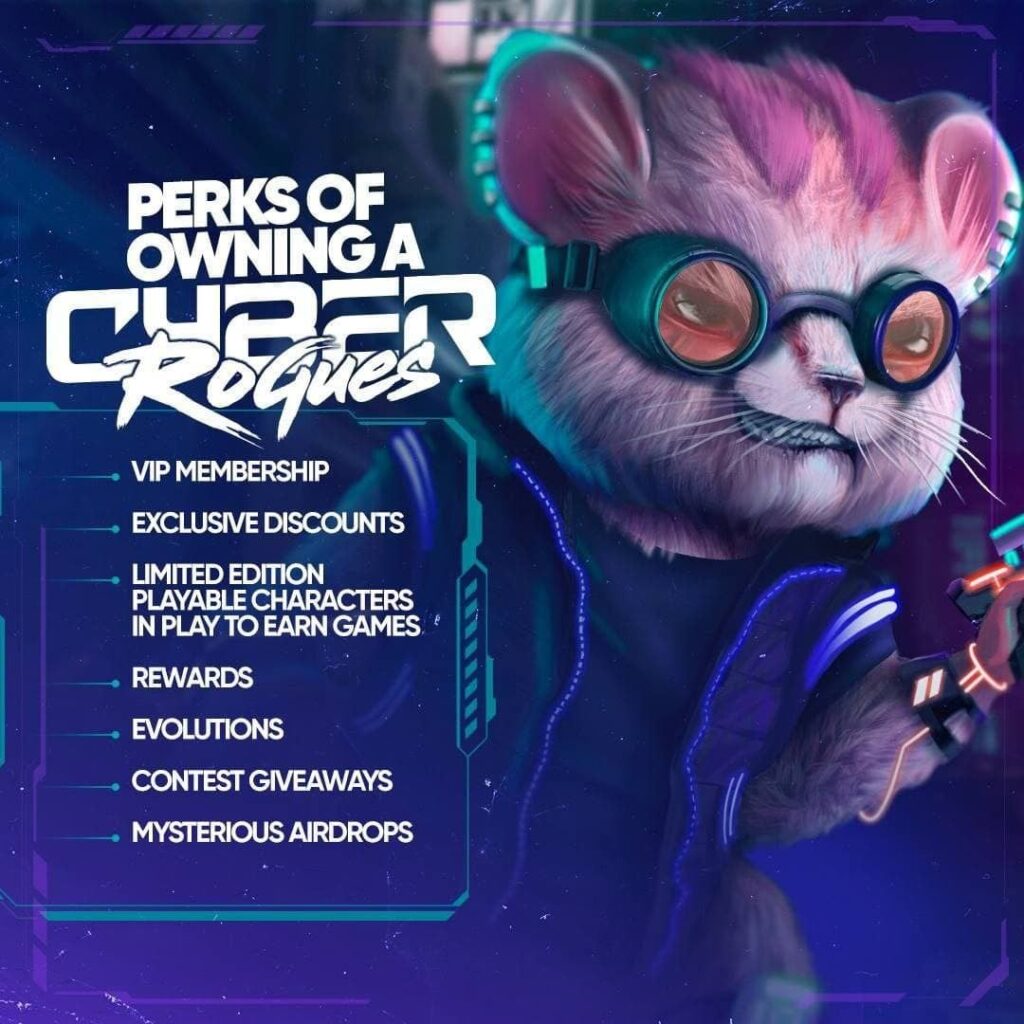 Galactic Mice is available on both BSV and Ethereum. Why offer Galactic Mice on two blockchains rather than just focusing on one?
Richard Leach: ​Our main goal is to make our Cyber Fights game accessible to everyone. We plan to make our game playable for all chains and will be offering select chains special characters like cyber rogues and galactic mice. 
Why did you choose BSV as one of the first chains to launch on rather than one of the many other existing blockchains?
Richard Leach: For us, this was a no-brainer. Besides the ultra-low fees and super fast transaction speed, we would far rather be a small part of an ecosystem that we believe will ultimately become the ONLY ecosystem! In addition, we would like to thank the BSV community for being so welcoming and helpful. We appreciate all the questions, suggestions, re-tweets, and general support—It's a really special community!
What do you want the audience to know about Galactic Mice that they are not already aware of?
Richard Leach: What we most want people to know is that our primary focus is to give these NFTs as much utility as possible. By not only being able to play but with different levels of rarity, combined with the fact that many of the NFTs will be very scarce, means that as the game grows in popularity, the value of these scarce NFTs should also rise in value.
Where do you see the NFT sector going in the future? 
Richard Leach: We believe that much of what we are witnessing right now does not have longevity. Gaming NFTs, however, especially ones that can be interoperable, are here to stay!
Launch Details
The GameFi AG team is still finalizing the details of the Galactic Mice launch, but they have a rough outline of the specs. The team believes the total size of the collection will be 5,000 Galactic Mice plus 25 generals, that the mint price will be around 1 BSV per NFT, and that they expect the Galactic Mice launch to take place in Q1 2022.
To learn more about Galactic Mice and GameFi AG, you can find more information on the Galactic Mice website and the GameFi AG homepage.
Watch: CoinGeek New York panel, Tokenized Assets, Stablecoins and Custody with BSV
New to blockchain? Check out CoinGeek's Blockchain for Beginners section, the ultimate resource guide to learn more about blockchain technology.