Do you love trading and collecting non-fungible tokens (NFTs)? Maybe that question should be: How much do you love trading and collecting NFTs? Whatever the answer, there's a new app to satisfy your needs. The "FireSats BSV Web3 wallet" is a fully self-custodial BSV wallet with an emphasis on tokens, supporting the 1SatOrdinals and BSV20 protocols.
The app is available for Android devices now, and developers promise web app and iOS versions will "be released soon."
Introducing FireSats #BSV web3 wallet. 🔥⚡️

⚡️Fully self custodial
⚡️ @1SatOrdinals and #BSV20 support
⚡️In app marketplace
and more…

For android users, 🔥https://t.co/4mREUFzyDA

iOS and web app to be released soon…

Join our telegram.https://t.co/BNO9l7X2EJ pic.twitter.com/stjBiYFiKd

— FireSats (@FiresatsWallet) October 3, 2023
FireSats is the latest BSV blockchain app offering from ArrorLab Arts, who previously made the "RGB Rush" P2E game for Haste Arcade, "BSV Faucet," which pays out bitcoin sats to users for watching and clicking on ads, and "Ledger Eye," which allows anyone to upload, timestamp and maintain ownership of whole documents to the blockchain by interacting with the Bitcoin File System (BFS) Protocol.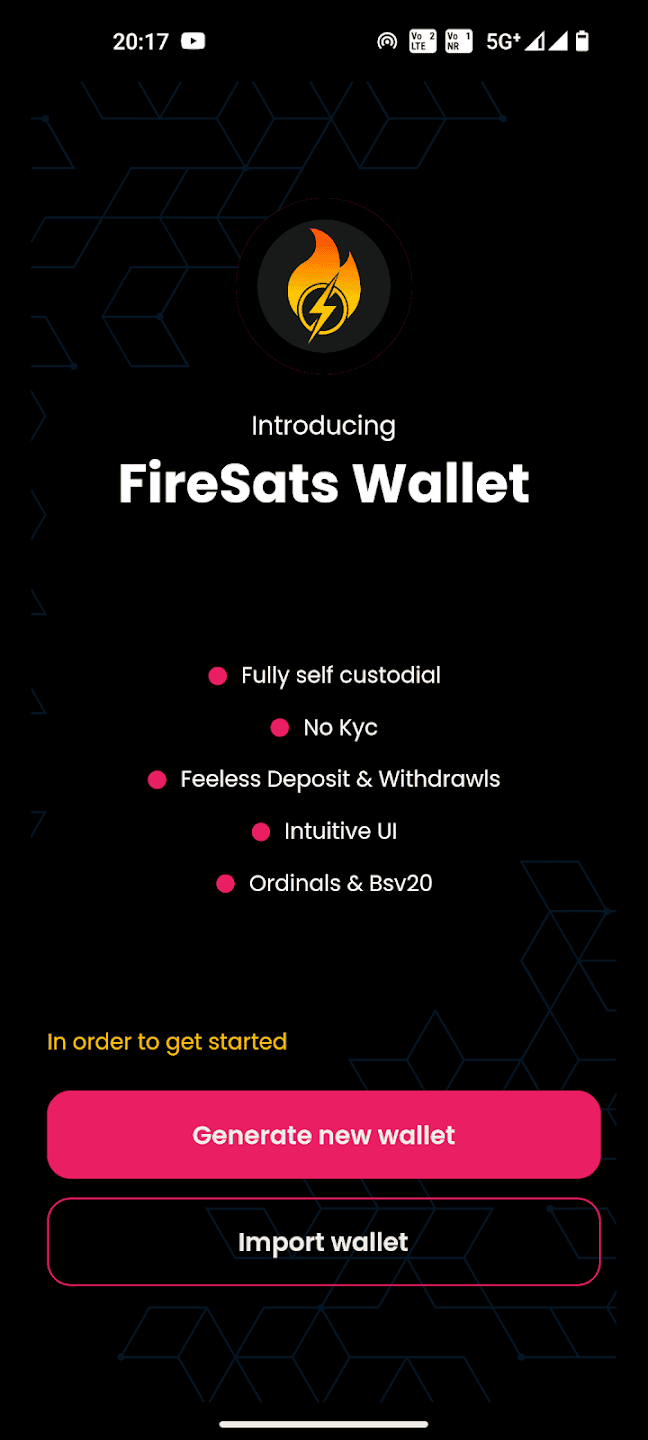 Users can search for all the latest NFT collections or individual NFTs on either of the protocols mentioned above. After downloading the app (and writing down its seed phrase somewhere safe, of course), it's easy to find newly minting collections like Pixel Balls, Keepers of Merlin's Library, Satoshi Dragons, and Satoshi Chain Rangers. For collections that have been around longer, there's a marketplace to check the value of your hoard and trade items with others. There's also a preview section for upcoming NFT collections like Retro Bunny AI, Frog Legion, and The Pepeverse.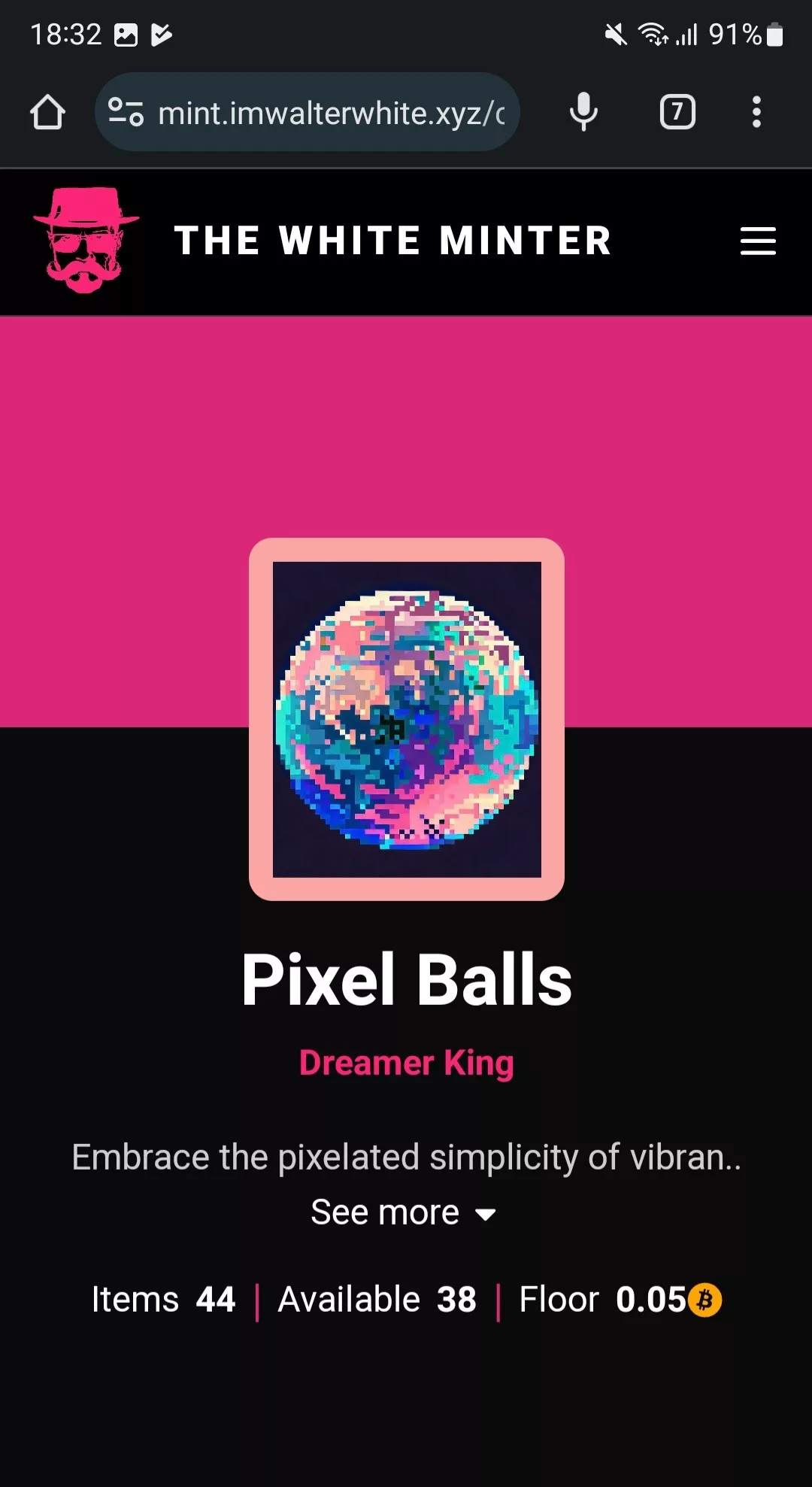 The app description reads: "Seamlessly manage your BSV holdings while exploring the exciting world of NFTs. With FireSats Wallet, you're not just getting a secure wallet; you're gaining access to an innovative NFT marketplace, a global orderbook for NFT trading, feeless deposit and withdrawal options, intuitive ordinals-based deposit transfers, all wrapped in a user-friendly design, without the hassle of KYC requirements."
FireSats has a Telegram group to talk about the app and what's available on it and get support if something's not working right.
For all the hopes and dreams of dominating enterprise, it's still wallet and marketplace apps making up the bulk of BSV blockchain's current daily transaction volumes (enterprise was 2.14% of the past 24 hours' transactions on BSVData.com).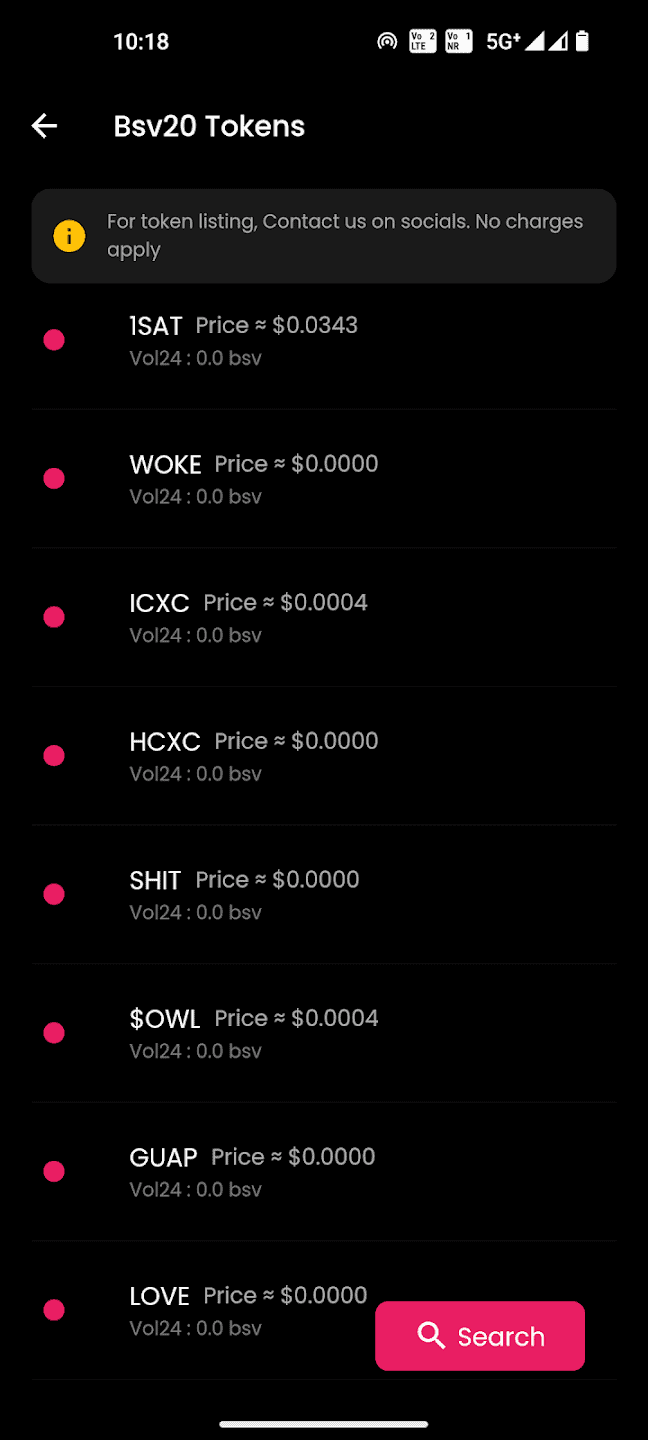 That's not something the BSV blockchain industry and conference organizers should worry too much about. NFT traders live at the bleeding edge of blockchain adoption/usage because there's simply no other way to do it. It's a great demonstration of how versatile the BSV blockchain network is: it can handle all the traffic from token traders, gamers, and collectors while also taking care of more "serious" enterprise applications. No one has to pay more than a tiny fraction of a U.S. cent per transaction, and there's no chance of the network getting clogged. As for enterprise folk, well, they take a lot longer to make decisions than NFT collectors, and we'll just wait for them to make up their minds.
In the meantime, anyone can try one of ArrorLab Arts' apps to get started in the BSV blockchain from scratch. No BSV? Watch some ads on the BSV Faucet to build your balance. You can also earn real money on RGB Rush by seeing how quickly you can identify and match colors using a set of RGB sliders. If you really want a less token-y BSV blockchain experience, try uploading a few documents to Ledger Eye and see what it's like to have any file you like stored immutably on-chain, verifiably yours for as long as you wish.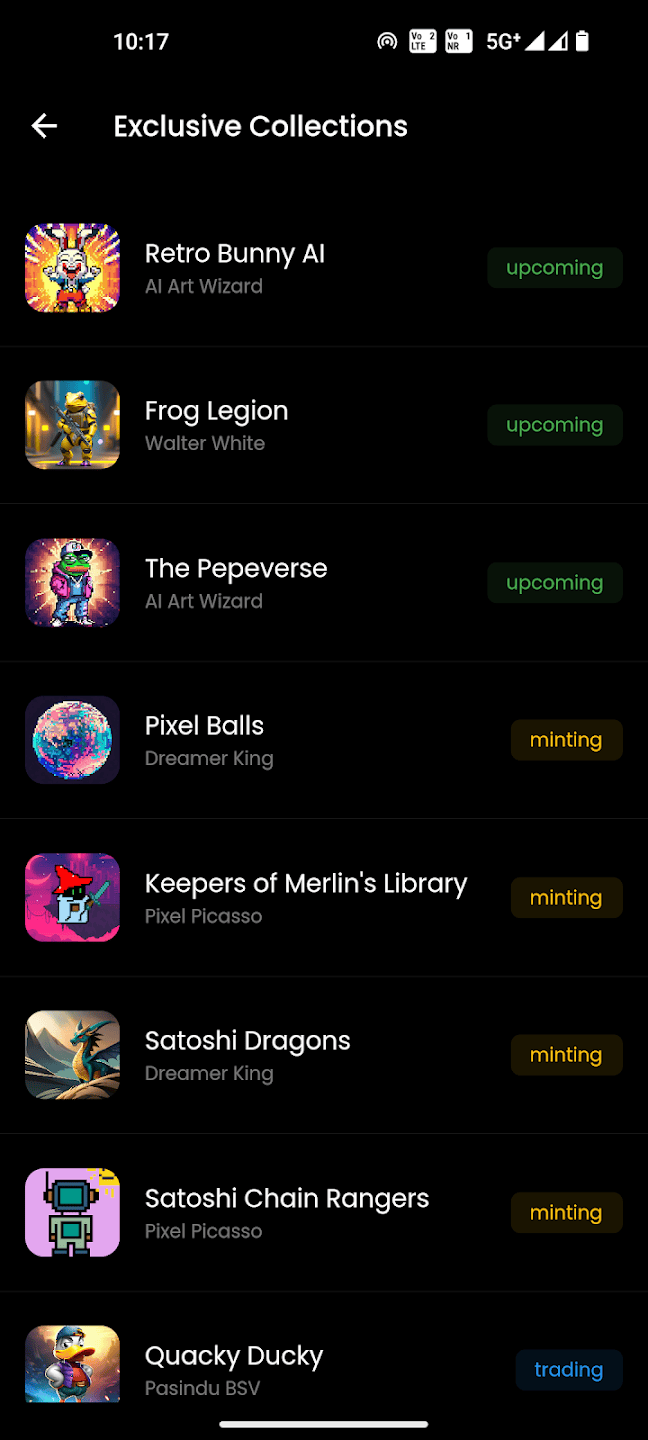 CoinGeek Weekly Livestream: Market volatility, NFTs & more
New to blockchain? Check out CoinGeek's Blockchain for Beginners section, the ultimate resource guide to learn more about blockchain technology.