This report was written by Paul Rajchgod and was first published on the Ayre Group website.
These days, it often seems there's little we can agree on in society. Can we at least agree these are polarizing times? (See what I did there??)
One thing we'll surely agree on is this: One of the greatest debates of our time is 'Star Trek vs. Star Wars.' It seems you gotta pick a side; how many people do you know that are equally Trekkies and Star Warriors/Warsies/[whatever they call themselves] people?
I fall squarely into the Trekkie camp, particularly the 'The Next Generation' Series from the late 1980s/1990s. So when I started trying to count how many enterprise-focused businesses are building on BSV Blockchain, my mind jumped to one of my favourite episodes (Season 7, "Parallels," first aired on November 29, 1993, if you're curious).
In this one, Klingon crew member Lieutenant Worf is stuck in some kind of breach of the space-time continuum, and at one point, an infinite number of Starship Enterprises appear until the rift is closed. By the way, who HASN'T been stuck in a space-time continuum breach at one point in their lives, eh?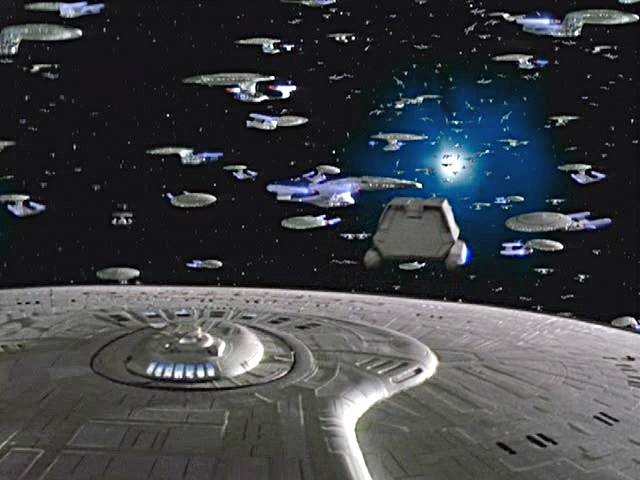 The great 'Enterprise vs. Consumer' debate, continued
This is an occasional hotly debated topic in blockchain circles. Which is the bigger driver of growth, adoption, value, valuations, etc. – consumer facing businesses ('B2C') or enterprise-focused businesses ('B2B', or 'B2B2C', if your offering helps businesses ultimately serve consumers). And does it matter?
I still believe enterprise-focused businesses are 'a cut above,' and deservedly so. For a business to win over other businesses, especially large, enduring companies, you need to bring a very high level of professionalism, an excellent product offering, demonstrate they can scale quickly, possibly help them with global adoption, and if you're successful, these can be very fruitful, 'sticky' clients – especially if you have a SaaS (or BaaS)-like long-term offering.
Having said that…
However, there's nothing wrong with consumer-facing businesses, including fintech companies that help users get onboarded and offer on/offramps, and importantly, gaming companies and loyalty programs, which can also scale very quickly. Witness nChain CEO Christen Ager-Hanssen's company STUK, which launched BSV support in its loyalty program in mid-March and instantly became one of the top BSV Blockchain transaction generators every day since!
Enterprise Use Cases – Q1 2023 Update
Let's catch up on enterprise adoption. Here are just a few of the enterprise-related announcements using BSV Blockchain that we saw in Q1 2023:
nChain was busy with enterprise-related announcements – Leading iGaming CRM platform Symplify and nChain announced a partnership to revolutionize that industry with "…cutting-edge solutions that will bring an enhanced layer of efficiency, security, and transparency to the industry." Other key announcements: A TradeWindow supply chain solutions MoU, working with E-Livestock to 'tokenize cows' and improve African farming, partnerships with W2 and Crucial Compliance, investment and partnerships with Gate2Chain, Transmira, UNISOT, Asset Layer, etc.
Property management software company and newest Ayre Ventures investee company Over-C will build insurance industry-focused blockchain-based risk solutions on BSV Blockchain.
Vaionex tweeted that a Fortune 500 company had selected their Relysia unit's infrastructure and was actively in test mode, not to mention that many BSV Blockchain companies, including stablecoins (plural!), are Vaionex clients.
Payments platform company Centi launched its stablecoin, the first on BSV. This will blow the doors wide open for their merchant partners. As Centi stated, the Swiss Franc-pegged stablecoin, part of its Global Payment Network, "allows merchants to get direct payment settlement into their banks…without the need to change accounting procedures [and provides] them with the same service they are used to from the Credit Card industry while cutting fee costs by up to 99%."
Furthermore, Centi's solution "offers seamless integration with online, POS, and cashier payment systems," providing a complete solution to online and brick-and-mortar merchants, such as online payments partner Payrexx, who announced that its 50,000 merchants can now offer Centi as a payment method and accept its Swiss franc stablecoin.
Enterprise BaaS provider mintBlue was busy! The company announced the enhancement of its e-invoicing solution, in collaboration with the Dutch Chamber of Commerce and its customer VISMA | yuki; it allows for automatic ID verification of senders and recipients of invoices, improving efficiency, transparency, and the reduction of risk of e-invoicing fraud.
Oh, and they also set a world record for daily transactions on a public blockchain. mintBlue said, "As a startup serving large corporate clients, we value proof points of our scaling capabilities. Instead of asking them nicely to trust us, we took it as an opportunity to stress test our infrastructure and prove our abilities while doing it. Each [of the 50.53 million transactions] contained documents, such as contracts, credentials, invoices, micropayments and receipts," and very importantly – when dealing with enterprise clients that rightfully demand low and stable costs, the "experiment only incurred €400 in fees."
Rekord 'hit the ball outta the park' (that's a baseball analogy, James Marchant) testing its Industrial Internet of Things ('IIoT') solutions with a 3D printer client on only six machines that essentially 'live streamed' their manufacturing data. Like mintBlue, Rekord proved yet again what is only possible on BSV Blockchain: Rekord's tests peaked at 23.66MM transactions on-chain in one day, with a total data size of 8.9GB and for total fees of $473.14, a per-transaction fee of $0.00002 (note that mintBlue's per-transaction fee was $0.000008 – that's 'five zeroes then an 8', but who's counting!).
James said, "All new 3D printers [of our client] will have Rekord IoT devices installed, allowing a huge variety of applications to be developed on top of the BSV Blockchain, bridging the gap between blockchain, IoT and robotics/manufacturing."
In its tests, Rekord not only demonstrated IIoT solutions for clients, but also helped 'pave the path forward' regarding Bitcoin transaction processing fees; after all, the 'mining reward,' as Satoshi Nakamoto made clear in the White Paper (and countless times since) is a declining subsidy that will halve again next year. As James stated, "I'm now totally certain Rekord can singlehandedly not only make up for the reduced block subsidy at the next halving but start to push back the other way…in terms of transactions fee generation offsetting against the reduction in subsidy."
Wait…how many enterprises?
As I recapped these highlights, I wondered just how many with a B2B or B2B2C focus are using BSV Blockchain? Many more than I'd have guessed!
JUST SOME of the Enterprise-Focused Businesses on BSV Blockchain We're Aware of: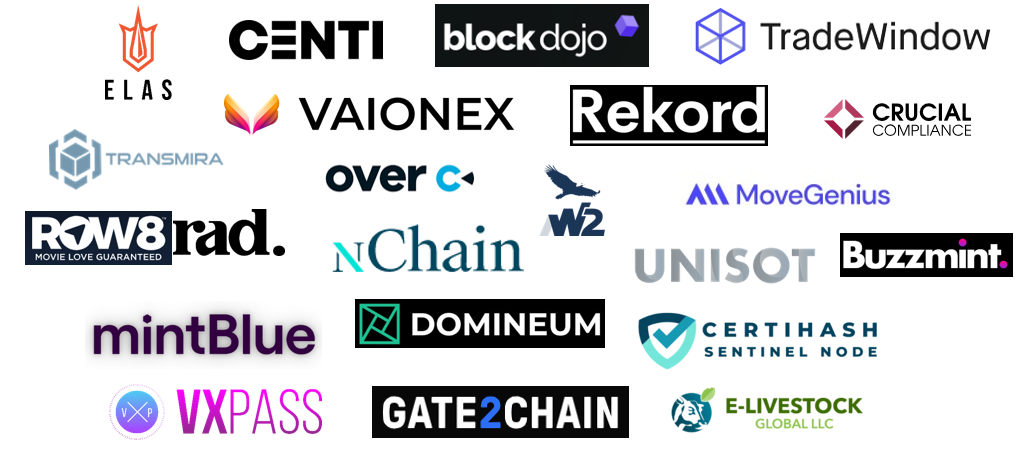 To recap, these companies are using BSV Blockchain for their customers (who are themselves enterprises or government agencies) in specific industries, such as supply chain, industrial manufacturing, healthcare, Bitcoin infrastructure itself, real estate, property management, media/entertainment, and on and on…or they're using BSV Blockchain for their own internal purposes.
So, how many enterprise-focused companies are using BSV Blockchain?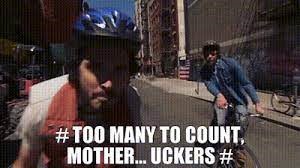 The 'Flight of the Conchords' team sympathizing with me
Enterprise vs. Consumer adoption – who rules the roost?
I wanted to dig a little deeper and find out which focus generates more value, and one way to look at this is through the lens of the capital markets and how investors faired.
It used to be the case that enterprise-focused businesses brought more investor value than consumer businesses, but this has reversed course in recent years when it comes to IPOs (companies going public on the various stock markets of the world).
However, on the mergers & acquisitions front, the vast majority of value is still derived from enterprise-focused businesses (more than 2x that of consumer-focused companies, in M&As of $1B+. Source: Sapphire Ventures). Also of note, there are more $1B+ enterprise IPOs than consumer IPOs.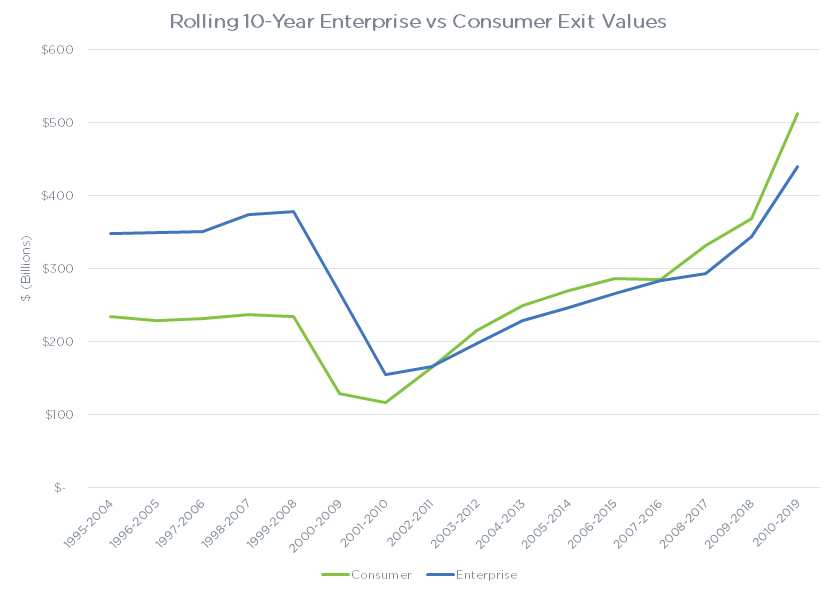 So, what IS the point!?
This: Big consumer use case wins in BSV Blockchain may be as important as enterprise wins, and we at Ayre Ventures would be delighted to see HandCash, Centbee, or FYX Gaming 'win the race,' to pick a few examples.
Ultimately, it could be 'six of one, half dozen of the other' (or for our British friends, 'it's as broad as it is long')…but I'll still argue there's a higher level of 'wow' attributable to corporations big and small using enterprise solutions via BSV Blockchain to create or solidify 'unfair advantage' by mintBlue, nChain, UNISOT, Vaionex, or Over-C, for examples.
What about the bigguns?
If you're saying 'ok, but when are the big corporates coming?' Not sure when we might see Starbucks or FedEx or Lloyd's of London announce a deployment on BSV Blockchain, but meanwhile:
mintBlue long ago announced massive cloud software company VISMA as a client (with public commentary from VISMA). VISMA had over €2B in 2022 revenue and 14,000 employees.
CertiHash works with IBM.
Vaionex is working with an as-yet-unnamed Fortune 500 company.
Over-C's partners include Hitachi, Eli Lilly, and Savills.
ROW8/Rad works with many (all?) Hollywood studios.
So, they're already here, and many more are coming, guaranteed.
Meanwhile, everywhere else in 'Blockchain'…crickets
I'd say we're well on our way and are outshining LITERALLY ALL OTHER BLOCKCHAINS in terms of enterprise adoption, not to mention all other measures of actual utility and scalability.
By the way, ain't it fun that we have the luxury of having the 'enterprise vs. consumer' debate, not to mention the debates about the validity of 50 million+ daily transactions going on-chain that are 'just test transactions' (note the BSV Blockchain network held up just fine)…while some other blockchains can't figure out how to keep the lights on every day?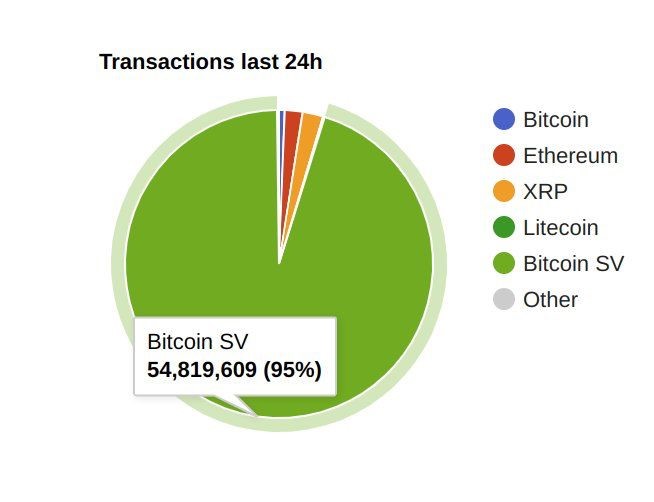 Actual footage of Solana team upgrading their network…

About Ayre Ventures
Ayre Ventures, founded by celebrated entrepreneur and philanthropist Calvin Ayre, provides capital to scalable, high-growth businesses within the BSV blockchain ecosystem, the only infinitely scaling enterprise public blockchain. The Group targets investment in innovative ideas and ambitious projects that are 'positively disruptive', supporting their expansion with the Group's extensive network and industry partners.
Watch: For Ayre Ventures, completing a business deal is just the start
New to blockchain? Check out CoinGeek's Blockchain for Beginners section, the ultimate resource guide to learn more about blockchain technology.