Tech
Jasmine Solana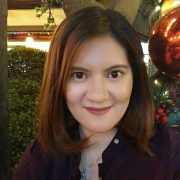 Dr. Craig Wright unveils game-changing Bitcoin project—Metanet
This week, the ever controversial Bitcoin visionary Dr. Craig Wright promised to make an announcement that will transform the Internet. And boy, did he deliver.
On Day 3 of the CoinGeek Week Conference at The Mermaid Theatre in London, the nChain chief scientist unveiled a new, big Bitcoin project that will see "the Internet becomes a sidechain"—the Metanet.
Metanet is essentially a commodity ledger, and it's going to be a game changer. Imagine being able to put everything in one blockchain, essentially "one source of truth" via a "system that cannot lie," according to Wright.
"What we're going to actually create is a replacement for the Internet. The internet becomes a sidechain. I don't care how as a peer network you distribute data, I care that you distribute it. If you have HandCash or near-field or IP or private networks or X.25, it's a value network. The entire global system connected commercially," Wright tells the audience at CoinGeek Week.
Metanet, according to Wright, is a central, global network where there is one internet—one Metanet specifically—with all in competition. It's a system with records that once registered, there will be no changes of the Enron kind will take place.
Wright stressed, "This is what Bitcoin really is about. Bitcoin is a value network, a global way of opening trade. Bitcoin is there to enable you to create the next wave of global commerce."
Watch Dr. Craig Wright's presentation, Going Meta on Bitcoin, at CoinGeek Week Conference Day 3 below.
Note: Tokens on the Bitcoin Core (SegWit) chain are referenced as SegWitCoin BTC coins. Altcoins, which value privacy, anonymity, and distance from government intervention, are referenced as dark coins.
Bitcoin Satoshi Vision (BSV) is today the only Bitcoin project that follows the original Satoshi Nakamoto whitepaper, and that follows the original Satoshi protocol and design. BSV is the only public blockchain that maintains the original vision for Bitcoin and will massively scale to become the world's new money and enterprise blockchain.