Press Releases
Press Releases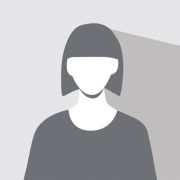 Dr. Craig Wright to transform the internet
Announcement at CoinGeek Week Conference, Friday, 30th November
The ever controversial Bitcoin visionary, Craig Wright, is set to use his presentation at CoinGeek Week to outline how he sees the entire Internet changing. Internet 2.0, if you will. The conference is focused on the rebirth of Bitcoin in the form of Bitcoin SV, the original bitcoin offering scalability that adheres to Satoshi's Vision.
Dr. Wright will explain how the Internet should, in fact, evolve to become a side chain on Bitcoin. #LBYT: Listen Before You Troll!
Friday, the third and final day of CoinGeek Week will examine the future of Bitcoin with speakers including writer and comedian Dominic Frisby, Jerry Chan (SBI Holdings) and Michael Hudson from Bitstocks. Michael will also be using the platform to announce a major new development, Introducing Gravity: The Bitstocks Ecosystem – Big Reveal.
The conference is at The Mermaid in Puddle Dock, London in the heart of the old-fashioned financial district and some tickets are still available.
Come and see Dr Wright's ambition of what the Internet as a whole can become and the one thing you know for sure? It won't be boring!
Note: Tokens on the Bitcoin Core (SegWit) chain are referenced as SegWitCoin BTC coins. Altcoins, which value privacy, anonymity, and distance from government intervention, are referenced as dark coins.
Bitcoin Satoshi Vision (BSV) is today the only Bitcoin project that follows the original Satoshi Nakamoto whitepaper, and that follows the original Satoshi protocol and design. BSV is the only public blockchain that maintains the original vision for Bitcoin and will massively scale to become the world's new money and enterprise blockchain.