The Philippines' Department of Information and Communications Technology (DICT) Director Emmy Lou Delfin said that becoming a global leader in blockchain technology is not an ambitious goal.
In an interview with The Manila Times, Delfin said the DICT is firm in its goal to make the Philippines a global leader in blockchain.
"I don't think it is ambitious because it is really our goal," she noted. Adding that the challenge of the Southeast Asian country to achieving this objective is the lack of cybersecurity workers and "salary disparity."
Delfin said the Philippine government should encourage more students to pursue a career in information technology (IT) or similar cybersecurity fields. The DICT director also reiterated the need to provide proper compensation for the workers in this sector.
"I think it is possible as long as it is a whole-of-society approach. The government and private sector should help together and also tap the education sector for them to understand that there are a lot of opportunities in information and communication technology," Delfin stated.
According to a study conducted by IBM and supported by the United States Agency for International Development (USAID), the Philippines only had 202 cybersecurity experts with Certified Information Systems Security Professional (CISSP) licenses in 2021. In comparison, Singapore has 2,804 CISSP holders while China has 3,866.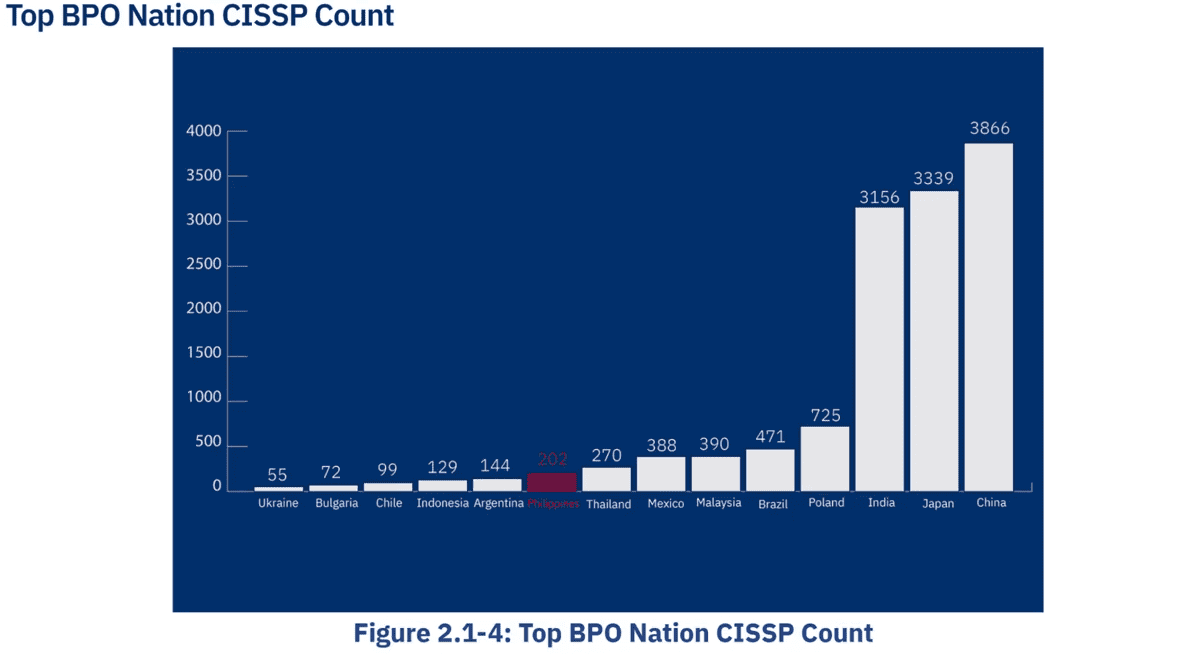 The Philippines is the fourth country most attacked by ransomware groups in Southeast Asia, cybersecurity firm Palo Alto Networks reported in March.
DICT ramps up efforts to educate Filipinos about blockchain
Cybersecurity issues don't hinder the DICT from accomplishing its goals to become a global blockchain hub. At the first Global Blockchain Summit in Bataan, the agency highlighted the "crucial role of emerging Web 3.0 and blockchain industry that will play a big part in generating employment, investments, countryside development in our economic arena."
The government agency was also present during the London Blockchain Conference last June as represented by DICT's Assistant Secretary for Infrastructure Development and Management Edwin Ligot, who talked about the launch of the eGov PH super app as well as their plans for the country's digital innovation.
In addition, the DICT partnered with the Philippine Blockchain Week (PBW) 2023, where they will be conducting Blockchain 101 sessions to educate thousands of students in Manila and government officials about the nascent technology.
Watch DICT's Jocelle Batapa-Sigue: There's a digital divide from lack of innovation mindset
New to blockchain? Check out CoinGeek's Blockchain for Beginners section, the ultimate resource guide to learn more about blockchain technology.