Participation in CoinGeek's conferences continues to grow, and CoinGeek London 2020 has proven to be a huge success. Over the course of the last two days, attendees were able to receive an in-depth crash course on Bitcoin SV (BSV) and where it is going, as well as why it is the only blockchain project that has been able to fulfill the original design of Bitcoin. On hand to provide updates on the BSV ecosystem were several individuals dedicated to the advance of Bitcoin, and they all shared their insight on how Bitcoin has advanced in just barely a year. 
Daniel Connolly is the lead developer of the BSV node project, which has been in the works for a couple of years. The goal was to help facilitate the transition of BSV to a blockchain with global capabilities, which has been completed with the launch of the Genesis upgrade. Not only did this remove the upper cap on block sizes, but it also brought the entire protocol back to where everything started—the original Bitcoin protocol as designed in the Satoshi whitepaper—and set it in stone. 
Going forward, there will be more changes to the Bitcoin specification, which means enterprise businesses can be confident that adopting the blockchain for their activities will be easy and solid. It is now possible to run complete programs on-chain, which have already begun to pop up. 
While the protocol itself is not going to be altered, there will be implementations to make things run smoother—just like upgrades to computer operating systems help provide a better user experience. One of these is Teranode, which is going to be a new way to allow massive amounts of transactions on an enterprise level. With this, and the capability of running complete programs, large businesses will be able to conduct their operations almost exclusively on the blockchain. 
The operations manager for the BSV Scaling Testnet, Brad Kristensen, was on hand as well, discussing how the testnet is facilitating all of the upgrades that are seen. Instead of a blockchain project that runs trials on the mainnet, BSV is putting everything to rigorous tests on the testnet to ensure they work before rolling them out. The BSV testnet has consistently been pushing the network to the limit to see what it can handle, and the results have been nothing but positive. There are 40 nodes involved, with ten operational at any given time, and the push to blocks larger than 1GB (gigabyte) was made possible because of the work of Kristensen and his team.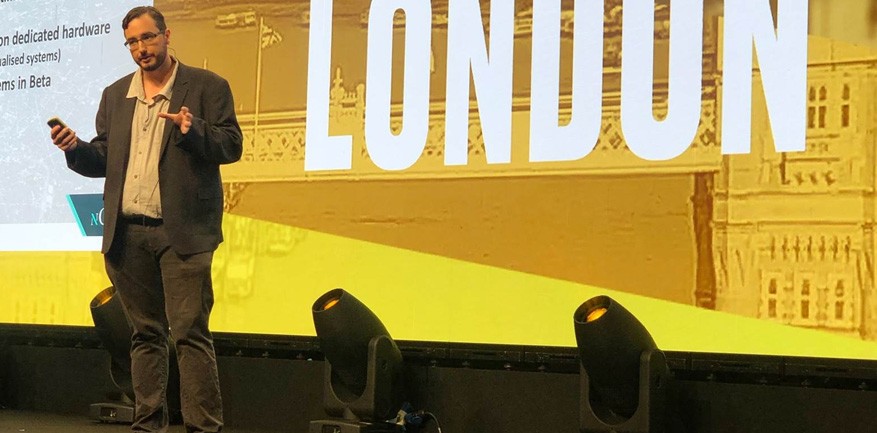 Things have been going so well that BSV has already surpassed several milestones, even becoming a network more robust than BTC. Last November, over a 26-day period, there were 1,401,200,000 transactions conducted—an average of 420 per second. Developers determined, after crunching the numbers, that this was almost three times the amount of transactions seen on the BTC network over the course of an entire decade. 
One of the names most often tied to BSV is Steve Shadders, the technical director of the BSV node project and the chief technology officer at nChain. BSV has "set free the power of data on-chain," asserts Shadders, who adds that more freedom coming. 2019 was the year for building infrastructure, and 2020 is the year of realization—bringing Bitcoin to an entirely new level of adoption on an enterprise scale. This is possible through products seen on the BSV blockchain that aren't found anywhere else, such as Paymail, on-chain data storage and more. The main reason they haven't been seen on other networks is because the individuals controlling those blockchains prohibited it. However, BSV is all about development, serving as a canvas for a new era of innovation.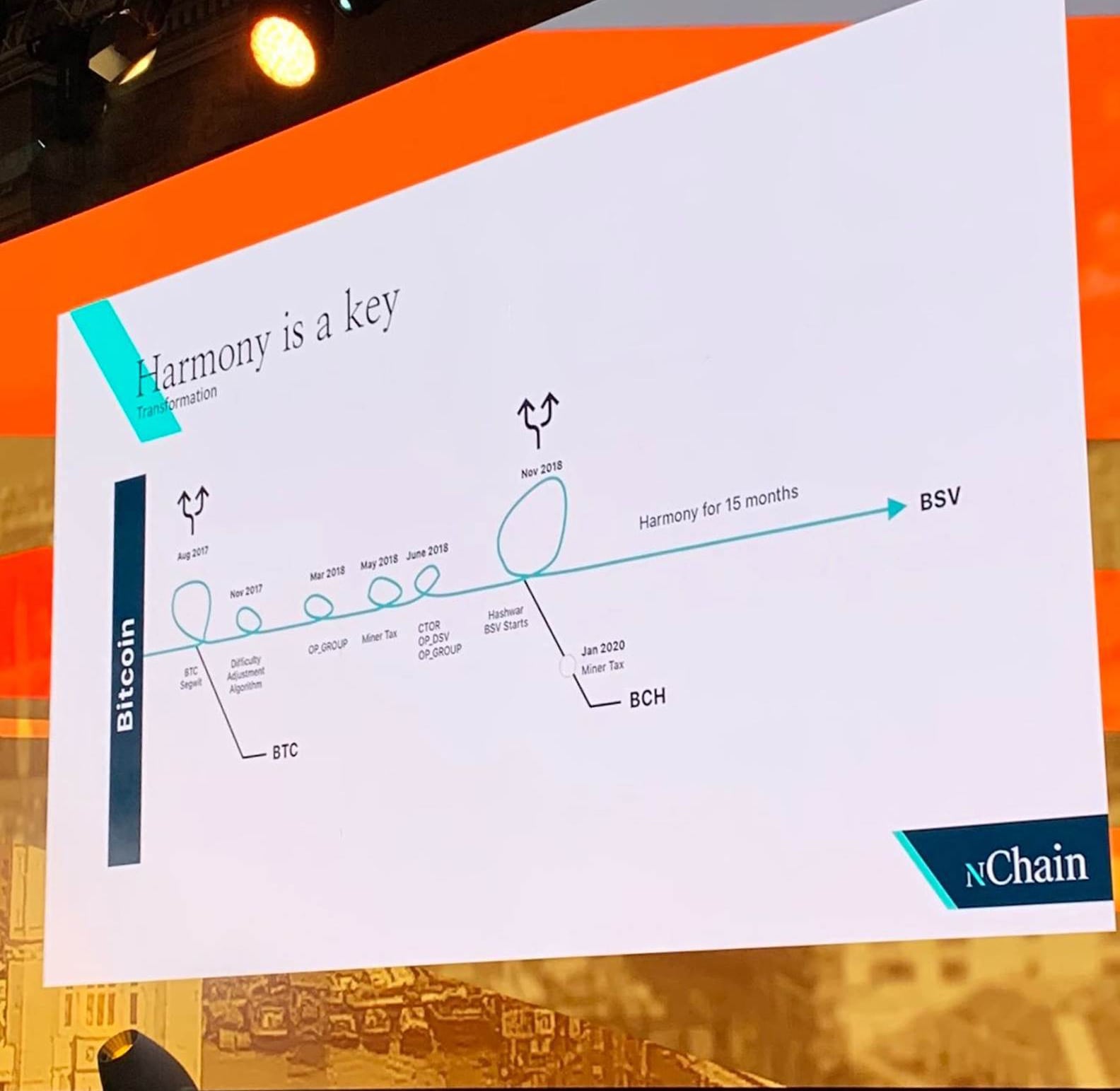 Shadders explained that Chronicle will be the last hard fork ever for BSV—ever. It is necessary to reverse Bitcoin's difficulty-adjustment mechanism, but this won't impact the protocol. What it will do, though, is facilitate the creation of an entirely new profession. Never before has there been a Bitcoin Script Engineer of any kind, although it should have been in place 11 years ago when BTC started. With the script unlocked, there is the ability to offer a new profession and, as Shadders explains, "It's time to build."
New to Bitcoin? Check out CoinGeek's Bitcoin for Beginners section, the ultimate resource guide to learn more about Bitcoin—as originally envisioned by Satoshi Nakamoto—and blockchain.