The 7th CoinGeek conference has officially kicked off in Zurich. Bitcoin Association Founding President Jimmy Nguyen gave his usual enthusiastic introduction with the conference theme "Ignite the Power of Data", showcasing the BSV network's features that will create a new economy from today's most valuable commodity—the data we generate, and use to improve our lives.
Like last time, a large proportion of attendees are joining virtually via the live broadcast. Ayre Group and CoinGeek owner Calvin Ayre acknowledged that people were unable to attend CoinGeek Zurich in person, thanks to pandemic-related travel restrictions. Giving a brief introduction to the power and value of data, and promising "big gatherings for big blockers" to come soon, he handed the floor to Jimmy Nguyen.
Data is important to all of us, Nguyen said. Managing all that information is complicated and, although people haven't traditionally associated Bitcoin with data management, it was part of Satoshi's vision from the beginning.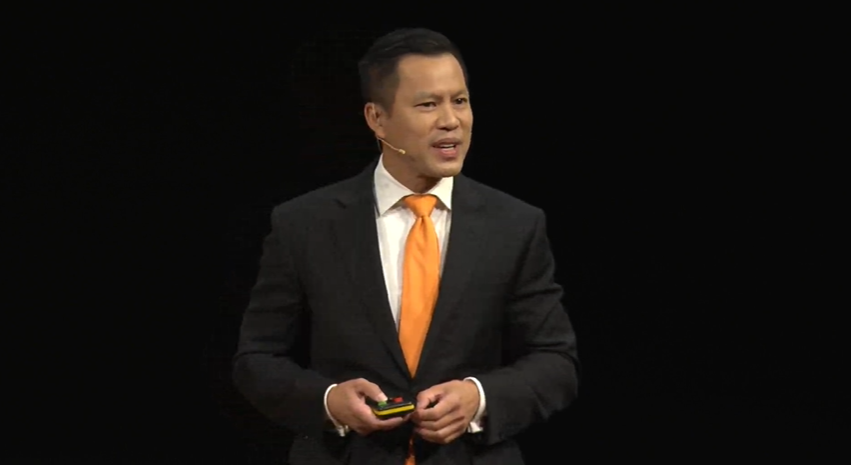 Though Satoshi originally proposed a Bitcoin with no ceiling for scaling, that's not what happened. The BTC network deliberately restricted its capacity and currently runs at 3-7 transactions per second—which can't even begin to compare to VISA, which by itself processes 2,000 to 60,000 per second.
Imagine if the internet could only handle 7 emails per second, in total, from the entire world population, Nguyen said. It would have been impossible to use. Such is the case with BTC, which claims to be a currency capable of handling everyone's payments. It can't. During their price peaks around April 2021, BTC's fees were as high as $34 per next-block transaction, and ETH's over $60. BSV's average fee, on the other hand, was a tiny fraction of a U.S. cent—and the BSV network has already overtaken BTC for accumulated blockchain growth, in total data size.
History of data and its value
He noted the worldwide growth in interest in digital asset technology, the skyrockets and dramatic drops in prices, and some of the more mainstream companies that made a big splash by announcing they'd invest in Bitcoin (meaning, in this case, BTC).
Calling BTC a "claimed store of value," Nguyen said investors of this type had "no intention of ever actually using Bitcoin for daily transactions," and that the asset saw very little actual use beyond trading-related transactions. So what then, he said people asked him, is the explanation for the increase in prices for digital tokens?"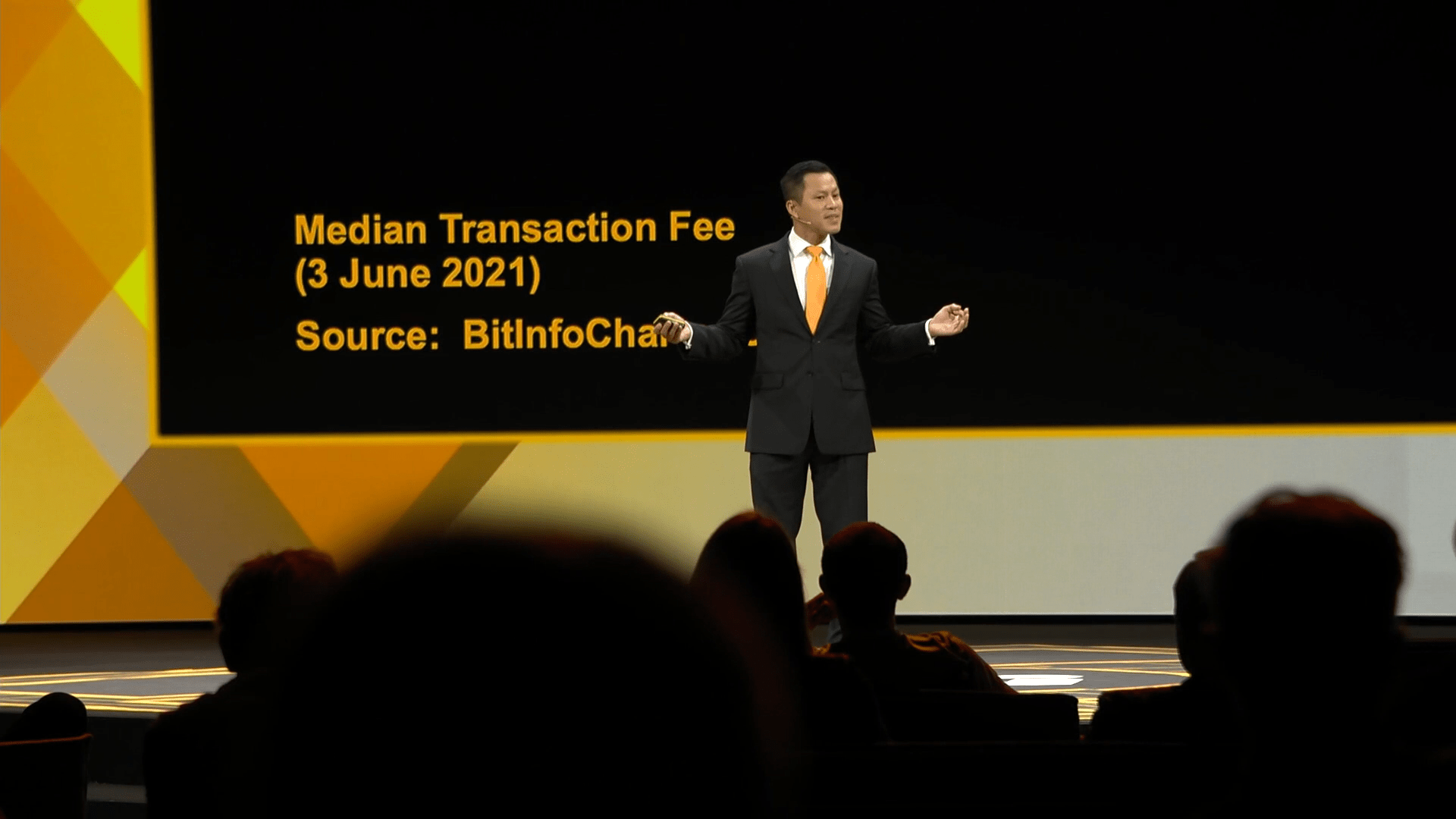 "I tell them the truth: there is no good answer. For most of the market there is no good answer."
BSV, however, wants to give people a good answer. BSV recognizes that data is the world's most valuable commodity, or "the new oil." It's the data we generate in our daily lives, whether it's social networking, healthcare and other services, our interactions with companies and governments, and organizing production and distributions of the products we buy.
BSV is about creating real value, with real data. "BSV is different from much of the cryptocurrency world… in fact all of it," he added, calling it "a blockchain that is actually used," and "the new digital plumbing."
He then went into a short history of data and the way we analyze it to improve our situation. The word itself traces all the way back to its first known use in 1646. In 1663, a table of casualties in London allowed analysts to study varying death rates in the city, and begin to predict the life expectancy of its citizens.
Data and its usage grew from there, though census collections, intergalactic network proposals and the interactive web itself, and it's now on an exponential growth path. The widespread introduction of IoT devices (at a predicted 83 billion endpoints by 2024) would see extreme scale data growth, and the world needs an honest ledger to tally it all.
BSV is the answer
Nguyen concluded the CoinGeek Zurich introduction with examples of the presenters who'd be coming on stage over the next three days, and what the industry could expect to see coming.
He mentioned Teranode, the upcoming multi-threaded implementation of the Bitcoin protocol aimed at enterprise-tier users. Other presenters would talk about ID management, AR/VR applications, RegTech, IoT, wallets for payments and financial services, supply chains, social media, media publishing and storage, and more.
Data is "something humans have always wanted to record," he said. And with BSV, they can do so in the most secure and honest ways possible.
Watch CoinGeek Zurich Day 1 – morning sessions here:
Watch CoinGeek Zurich Day 1 – afternoon sessions here:
Watch CoinGeek Zurich Day 2 here:
Watch CoinGeek Zurich Day 3 here:
New to Bitcoin? Check out CoinGeek's Bitcoin for Beginners section, the ultimate resource guide to learn more about Bitcoin—as originally envisioned by Satoshi Nakamoto—and blockchain.