The recently held CoinGeek Conference in New York was a well-received event featuring a wide array of panels and speakers, including renowned economist and author George Gilder, nChain Chief Scientist Dr. Craig Wright, and celebrity Adrian Grenier.
One of the main highlights at the event was a panel that brought together Dr. Wright with blockchain technology pioneers Scott Stornetta, Stuart Haber, and Ian Grigg, where they discussed "Blockchain: The Future of Technology Building on Achievements of the Past." Satoshi cited Haber and Stornetta's work three times in the footnotes to the 2008 Bitcoin white paper.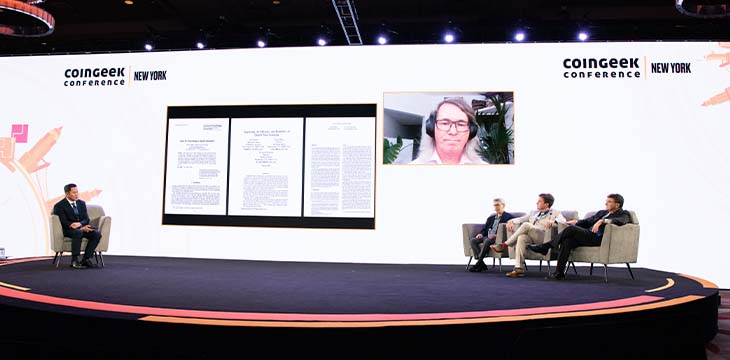 Interviewed by Patrick Thompson on CoinGeek Backstage on the sidelines of conference to talk about Bitcoin SV and the latest developments in the ecosystem, Dr. Wright stated, "The biggest misconception regarding Bitcoin is that it is a cryptocurrency. It is not a currency, and it is not encrypted." He pointed out: "It is a ledger. It is an asset."
When asked how to resolve the problem of appending entries in a blockchain, Dr. Wright told CoinGeek that judges in the court would decide that. He noted that Bitcoin is not a decentralized voting system, referring to the Bitcoin white paper, which he said clearly states that it is a system that allows people to transmit money honestly. "Miners will update, according to enforcing of the rules, property rights remained," Dr. Wright added.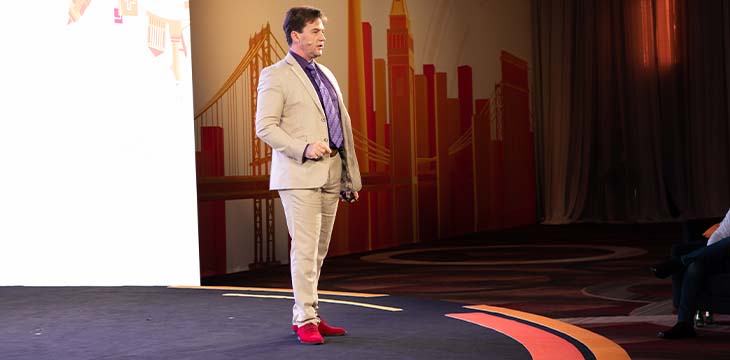 Speaking about what has been his favorite developments since the CoinGeek Conference in Zurich, Dr. Wright said: "It has been really good to see people starting to build. Many real businesses here are actually using Bitcoin, which was the entire purpose of creating it. They are using it as an honest form of money that they can transfer and have records of."
What will be the takeaway for people attending CoinGeek New York? For Dr. Wright, he wants everyone to understand that Bitcoin is honest money. "If you think Bitcoin is designed to allow people to launder money or hold criminal funds that can't be seized, you got something coming," he warned.
Watch CoinGeek New York 2021 Day 1 here:
Watch CoinGeek New York 2021 Day 2 here:
Watch CoinGeek New York 2021 Day 3 here:
New to blockchain? Check out CoinGeek's Blockchain for Beginners section, the ultimate resource guide to learn more about blockchain technology.