Bitcoin Association is now headquartered in the canton of Zug, home to the growing blockchain industry in Switzerland. Neighboring Zurich was the setting for the 7th CoinGeek Conference, an opportunity to bring the message of BSV enterprise blockchain into the German market in Europe, one of the most significant drivers of financial services worldwide.
Patrick Prinz, European Operations Manager at Bitcoin Association, and Bernhard Müller, Bitcoin Association Ambassador for Switzerland and co-founder of CENTI, took the stage to discuss the development of BSV blockchain, and the work ongoing in Switzerland to advance the cause throughout the region.
Prinz said his experience of a CoinGeek Conference was in 2018 in London. He said it was an honor for Zurich to join the likes of London, New York, Seoul and Toronto as global CoinGeek Conference host cities, which he attributes to its unique role as a resilient, stable economy with robust democratic institutions, at the heart of Europe.
He noted that this stability was key for BSV at a time when it is increasingly courting the attention of big companies and investors, who prize that trust and stability when it comes to placing their money. This, he said, were the same important foundations that sat behind the BSV blockchain.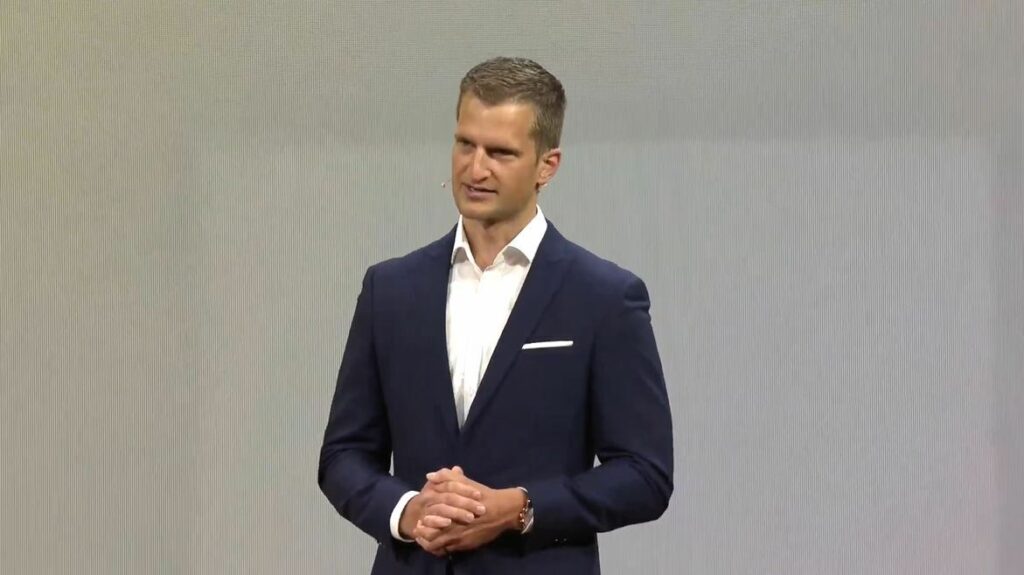 As of July 2020, Bitcoin Association set up offices in Zug to better support the development of the digital asset scene there. Since then, Prinz said he had seen a lot of interesting dialogues with bigger enterprises who understand that BSV is infrastructure, as distinct from the wild speculations of the volatile BTC markets. According to Prinz, utility will be the long-term value driver for Bitcoin, which will ultimately see BSV reach massive global adoption.
Zurich native Bernhard Müller first met Prinz at that same London conference. Since then, he said the Bitcoin scene in Switzerland has matured significantly, to today where there is the Bitcoin SV Technical Standards Committee, regular hackathons, learning tools, better branding—all progress in making the BSV ecosystem as appealing and as attractive as it can be. Yet casting his mind back to those early days, he notes people were already focused on the business case for implementations of BSV, and the real commercial value everywhere in doing transactions on the blockchain.
According to Müller, Switzerland has always been seen as something of a Bitcoin hub. However, at the outset, he said it was difficult to find like-minded people as open to looking at the value of the utility and application of the technology—i.e. BSV—as opposed to the wild speculation of BTC. Now, however, this position has shifted. A lot of Swiss entrepreneurs are now building for the BSV blockchain, having recognized the longer-term value proposition this presents.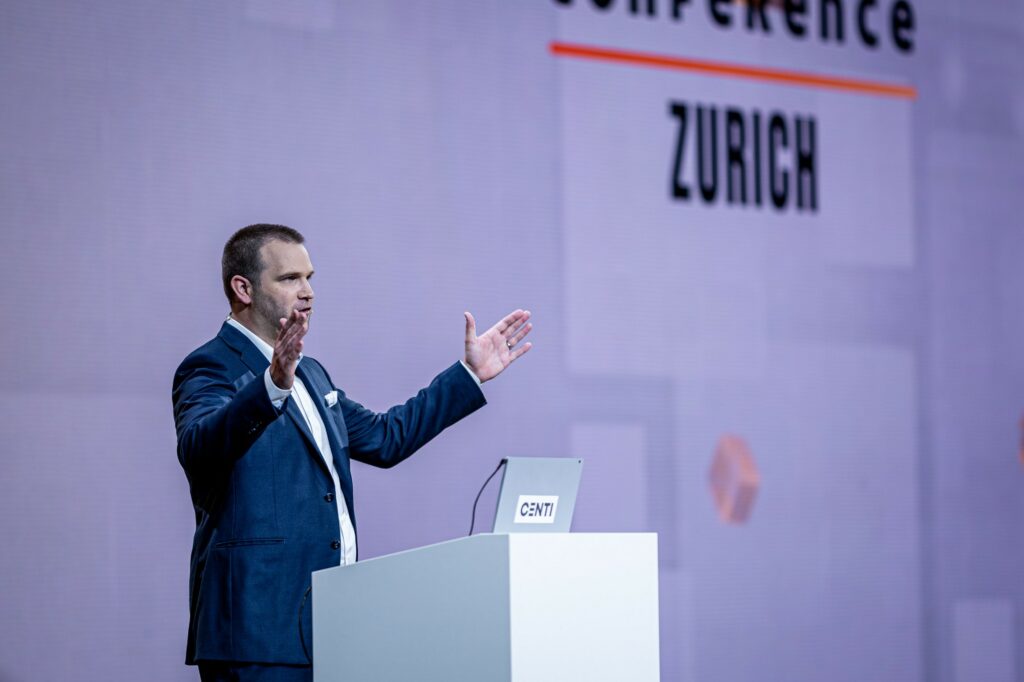 With CENTI, the company and its investors collectively spotted a market opportunity in payments via Bitcoin, but built on infrastructure that actually scaled. The opportunity came through BSV, as a replacement for the clunky, slow and expensive BTC payment functionality, which will simply never be capable of handling the scale necessary to be used practically.
For consumers, Müller said CENTI presents a better, easier way to pay. For merchants, it is the cash register of the 21st century, enabling microtransactions on the blockchain, as well as vouchers, coupons, loyalty points and more, with help from its STAS compatible mobile wallet.
A number of other features have been built into the technology, including facility for P2P transactions via its purely non-custodial wallet, as well as features specifically designed for event organizers, point of sale and ecommerce integrations, and more.
The presentations from both speakers showcase just some of the exciting goings on in BSV in Switzerland, on its journey to becoming one of the most significant destinations for Bitcoin and blockchain in Europe.
New to blockchain? Check out CoinGeek's Blockchain for Beginners section, the ultimate resource guide to learn more about blockchain technology.