Ella Qiang, Southeast Asia Manager at Bitcoin Association chaired the session on Tokenizing Assets on BSV. She was joined by Tokenized CEO James Belding, Amleh founder Eli Afram, and RelayX founder Jack Liu, discussing how each of their businesses is relying on BSV to tokenize assets for the benefit of their clients.
Belding described how Tokenized had recently released the backbone of its smart contracting platform as a service—the API. A full feature smart contract toolset, the API allows for the transfer of assets, and the governance of tokens and smart contracts, as well as providing compliance tools for issuers, regulatory bodies and other entities. Alongside the API, they have also launched a JavaScript SDK.
The Tokenized desktop app provides a good interface for working with BSV enterprise blockchain, providing a no-code solution for entrepreneurs and innovators to access chain functionality. But he notes there is also growing demand from companies looking for an SDK that can embed Bitcoin, smart contract and other token features into different front-end apps.
He said that competition between platforms and companies brings a number of benefits to the sector, and that every protocol currently out there has its tradeoffs. However, there are downsides too, with uncertainty for companies who are choosing between solutions, who lack the information about which platforms will win. He also spoke about issues around interoperability, which is one of the key reasons to use blockchain in the first place.
On the BSV blockchain, he said the decision to build on the protocol was driven by the low cost fees, massive scale capacity and the high performance of the network.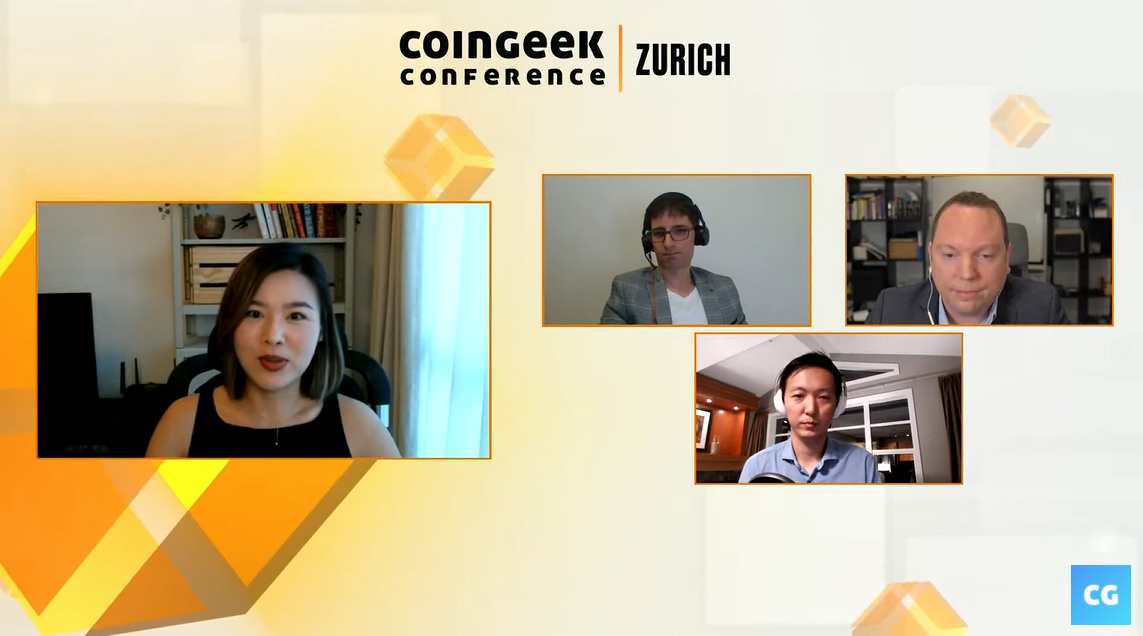 Afram agreed with the thrust of Belding's argument. Amleh wants companies to list their gold within the token platform. In essence, the project brings together the most robust commodity—gold—with the most powerful tech data ledger in the world—BSV enterprise blockchain. The marriage of the two, according to Afram, "destined for greatness."
While he expects many gold tokens to eventually end up on BSV, he said the platform has a unique model of allowing multiple ecosystem participants to stake their gold into platform tokens.
Some tokens will have more security, others will be more efficient, some will cost less. But for Afram, in the end, there will be one significant protocol which will be supreme. He even imagines certain companies that will tokenize on one protocol might eventually migrate to BSV blockchain—while he notes it's better to build on BSV from the start, he says companies can still technically shift this priority for optimum results.
The model allows for them to easily plug in to existing KYC models—where differences exist, Amleh will address those as needed. Ultimately, he says this allows firms to transfer what they do to a more efficient, profitable model, powered by the BSV blockchain—one which can be even more compliant than existing systems, because every action is recorded on chain, auditable and therefore evidenced.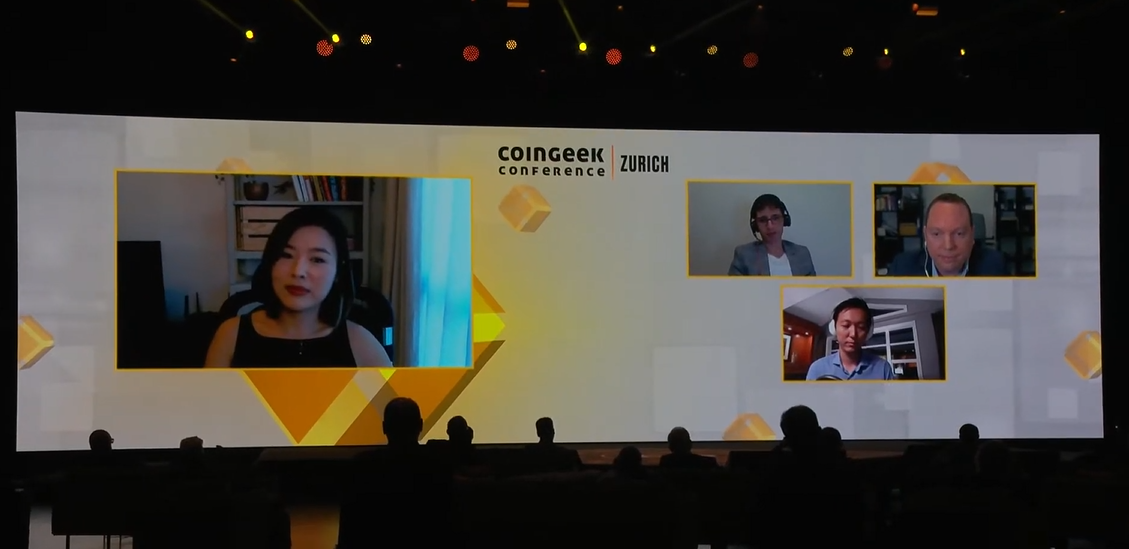 Jack Liu, for his part, discussed a number of exciting projects ongoing at RelayX—including the tokenization of assets as diverse as new music and even tacos. A recent hackathon was entirely funded with NFTs through the platform, as well as recording gifs on chain, as well as the first video token to be traded through the network.
For Liu, the priority for this use case is speed. Because Bitcoin is wide open, some of the things RelayX have built are not yet ready for the mainstream. He said that RelayX is being built out as it grows, and they are taking their time to get the platform right, before rushing forward to clients. However, he said that BSV blockchain provides a credible solution for tokenization in this use case, which he expects will attract more clients into the space over the coming months and years.
New to blockchain? Check out CoinGeek's Blockchain for Beginners section, the ultimate resource guide to learn more about blockchain technology.