Closing the CoinGeek Conference in Zurich, Bitcoin Association founding president Jimmy Nguyen took to the stage to present "We Are BSV," a panel session talking to and about the people building on BSV.
Nguyen began the segment by introducing a short film, which addressed the global nature of the expanding BSV ecosystem. It looked at the exponential explosion of BSV products and entrepreneurship around the world, even at this early stage of its development, which is driving the BSV enterprise blockchain as the world's foremost blockchain.
Nguyen said he was inspired by all the people committed to igniting the power of data through BSV blockchain, and those that are working so hard to push forward with BSV as a protocol, merging data and money to deliver a powerful new infrastructure for entrepreneurship. He spoke to the diversity of enterprise, apps, startups and ideas that are already coming from the BSV blockchain, and from those that have been inspired by the technology.
Sweeping through the panel, he hears from Bernhard Müller of Centi, who praised the demonstration of transaction throughput on the Teranode. He said this was the sign his firm could now build applications as entrepreneurs on BSV, without being throttled back. He said this would allow the engines and wheels built with Centi to get going.
Bitstocks CEO Michael Hudson echoed those thoughts, saying he loves the diversification that has already been achieved in the space, as well as the increasing levels of government interaction going on around BSV. Describing it as an "incredibly professional ecosystem," he said entrepreneurs were now able to step up and deliver on the BSV blockchain.
Muhammad Salman Anjum, Chief Mate of InvoiceMate and Head of BSV Hub for Middle East and South Asia, said it was a positive that BSV had an acceptance of difference of opinion, something that doesn't exist elsewhere in the Bitcoin and digital currency world. He said this was something that needed to carry forward, the acceptance of other realities and viewpoints, in order to maintain the strongest possible ecosystem.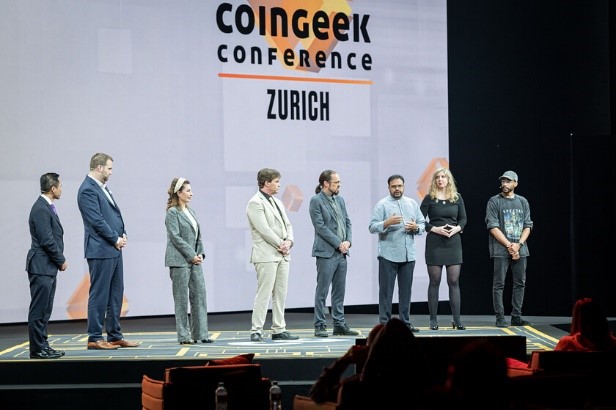 Dr. Eva Porras said she was impressed with the number and quality of people and projects in the BSV network, with the sector growing at an incredibly fast pace. As an academic, she said she looks forward to working increasingly in the space, and helping develop the BSV blockchain as an entity going forward.
Steve Shadders of the Bitcoin SV Technical Standards Committee said he was impressed to see how many outside the BSV world that are starting to get it, the more they are exposed to the advantages of BSV blockchain. He said this was down to the hard work of the community in creating applications people want to use, and due to the patience and professionalism of everyone in the room, continuing to build and raise awareness and attention for BSV.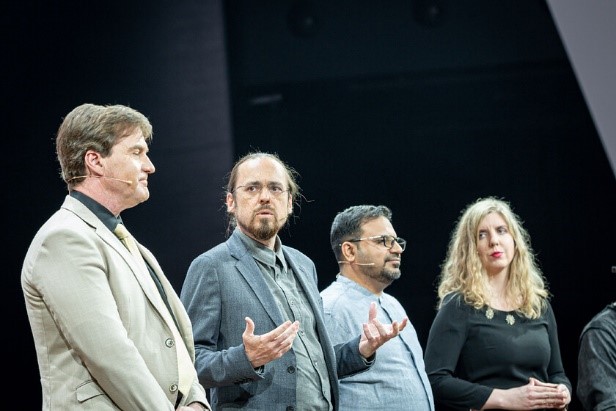 Dr. Craig Wright said the ethos for the BSV enterprise blockchain was "if you build it, they will come." But he was keen to point out this was not just some minimum viable product—he said he is determined to build BSV properly, and not to rest on their laurels with the current levels of success. While BSV already has more transaction capability than all other blockchains combined, it's not yet good enough—he joked that perhaps the team can take a week off when they reach a trillion transactions/second. Until then, Dr. Wright said he and the BSV community will continue to make the protocol simpler, faster, and cheaper, so that ultimately anyone can run with APIs without needing to understand scripting languages. Dr. Wright said everyone is going to be able to build on this in the future, and that they now need people to continue to build stuff others want to use.
The presentation wrapped up with the revelation that the next CoinGeek Conference will be hosted in person in New York this October.
New to Bitcoin? Check out CoinGeek's Bitcoin for Beginners section, the ultimate resource guide to learn more about Bitcoin—as originally envisioned by Satoshi Nakamoto—and blockchain.