Bitcoin wallets are among the most critical aspects of the digital currency's journey towards mainstream adoption. At CoinGeek New York, three of the people building the best wallets for both retail and enterprise users took to the stage in a panel discussion on what makes a great Bitcoin wallet and how their firms are working towards this.
Lorien Gamaroff, the CEO and co-founder of Centbee; Alex Agut, the CEO of HandCash; and Brendan Lee, the founder and CEO of Elas Digital joined CoinGeek's Patrick Thompson at Day 2 of CoinGeek New York, talking about the evolution of Bitcoin wallets, the role they play in adoption and what features their wallets are incorporating to enhance user experience.
Different Bitcoin users have different needs and expectation from their wallets, Agut observed. However, there are some common features, one of which is the need to bridge it with the real world, especially regarding depositing and withdrawal. "Consumers also expect instant payments without too much friction."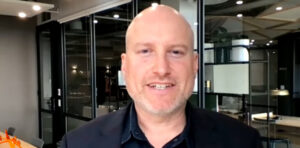 For Gamaroff, one key component is creating a wallet that offers an experience that users are familiar with. The world of digital currencies is daunting enough as it is, and users don't need any more complexities with their wallets.
For enterprise users, the needs are a bit more different, Brendan noted. His company is the only one of the three that's focusing on enterprise clients with its Signavera federated productivity suite. This group of clients needs a solution that offers multi-signature compatibility and enhanced security.
The journey of a Bitcoin wallet and its influence on Bitcoin adoption
Bitcoin wallets have evolved drastically over the years. At first, they were only good for receiving, sending, and holding digital currencies. And while they still do that today, they offer so much more, with some like Centbee allowing users to pay for amenities and shop at major retail outlets, while others like HandCash enable developers to integrate Bitcoin into their applications.
One of the catalysts for this evolution has been the rise of Bitcoin as a peer-to-peer cash system and not a speculative asset that just sits on your wallet, with Bitcoin SV pioneering this evolution.
"For a long time, many people thought that crypto is for trading and investing and that didn't help much at all," Gamaroff observed.
Bitcoin SV's compliant nature and its traceability further make it attractive to regulators, promoting the growth of wallets and their diversification.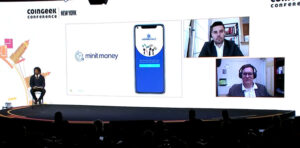 For Lee, one of the biggest developments has been the rise of PayMail. "What that's allowing wallet providers to do is create a system where all the AML, travel data and regulatory requirements are handled seamlessly and invisibly for the users." This has also allowed interoperability for the wallets, enabling wallet developers to integrate even more features that cater to the entire Bitcoin ecosystem.
Agut's company has been a pioneer in making Bitcoin addresses easier to use for the average user with their keyless HandCash. However, he believes that his biggest breakthrough is managing to connect a Bitcoin wallet to a third-party app. "This could be a game changer that differentiates what you can do with Bitcoin."
Building better wallets that cater to all users' needs is critical in catalyzing Bitcoin adoption, the three panelists concurred. With Bitcoin attracting even the less tech-savvy users, it's become important to ensure that a wallet is not only secure, but also easy to use.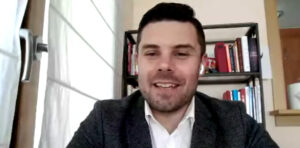 The three concluded by revealing what's next for their firms. For Agut, the focus is on making the platform better for game and app developers. HandCash is redesigning its app, with a focus on the app gallery and creating a better experience for desktop users. The long-awaited fiat ramps are also in the pipeline.
For Elas, the focus is integrating better enterprise features for Signavera. These will include better intra-business communications, such as chat boxes within an account for the co-signatories. Tokens are also on the way.
Centbee has recently debuted a 'shop' feature on its app, supporting payments at major retail outlets around the world including Amazon, Walmart, Macys, Starbucks, and more. Lorien revealed that this will be the focus for the company over the next few months, seeking to add more stores. He also revealed that the company is relocating to London from Johannesburg as it seeks to become a global Bitcoin wallet.
Watch CoinGeek New York 2021 Day 2 here:
New to blockchain? Check out CoinGeek's Blockchain for Beginners section, the ultimate resource guide to learn more about blockchain technology.