I've been working with smart contracts for over four years, initially starting on the Ethereum platform. Like many others, I found that the smart contract protocols Ethereum promoted to the blockchain community did not fit the needs of potential mainstream users. 
James Belding, found and CEO of Tokenized, is looking to fix this. In his presentation at CoinGeek Live last week, Belding explained how Tokenized is building tools to take tokens and smart contracts mainstream by solving real-world problems that frustrate regular people engaging in commercial activities.
Tokenized's mission is to use these blockchain-based tools to make volunteer exchanges simpler, faster, and more affordable. It is an exciting value proposition when you stop to think about the overhead and complexity in today's commercial dealings.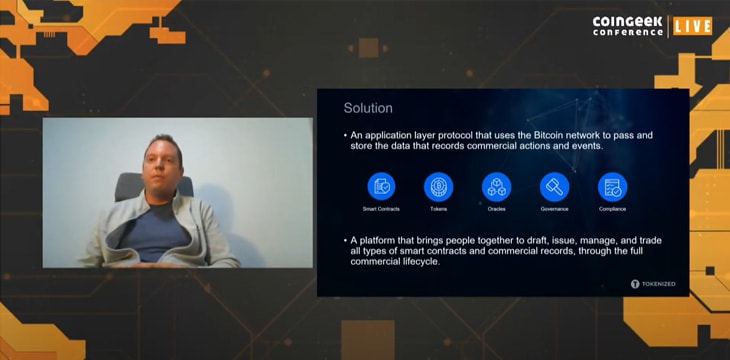 The administration of commercial activities can be slow, difficult to understand, and expensive. The process can be quite wearing on the parties involved regardless of the material impact its outcome with terms and conditions not fully understood. 
Tokenized solves this by creating an application layer protocol that uses the Bitcoin network to pass and store the data that records commercial actions and events. Users have a platform that brings people together to draft, issue, manage and trade all types of smart contracts and commercial records through the full commercial life-cycle. 
Tokens are a critical component of the solution. The blockchain community fully embraced tokens, but the usage of smart contracts has failed to gain steam. The smart contract represents how the token differs from other tokens. During the talk, Belding explained that the token's value is rooted in the smart contract itself.
Smart contracts codify the action or process according to a plan or rules. Tokenized is building a needed universal standard with common fields and clauses to make it easier to understand them. Users can instantly identify and keep parts relevant to them. It making reviewing and actioning commercial agreements easier and faster, making the experience more productive.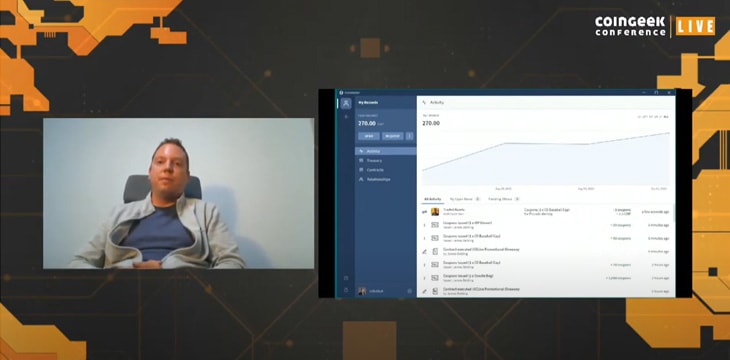 Belding promises the contracts on Tokenized will be flexible, amendable and transparent to adapt to the activities' changing landscape. He built Tokenized on top of the BSV protocols after exploring alternatives and realizing that the platform's foundation component needed to scale for a mainstream solution. 
Those interested in learning more about the Tokenzied platform can visit or participate in one of their webinars coming soon. Tokenized schedule the private beta to launch in November. 
Watch James Belding's presentation, Smart Contracts & Tokens on Bitcoin SV: Going Mainstream.
New to Bitcoin? Check out CoinGeek's Bitcoin for Beginners section, the ultimate resource guide to learn more about Bitcoin—as originally envisioned by Satoshi Nakamoto—and blockchain.