After a brief hello from the CoinGeek Live studio in New York, the second day of the conference began with a breath of fresh Australian air, with reports from three entrepreneurs working in the natural world. "Machines never sleep, and neither does Bitcoin" said Paul Chiari, founder of WeatherSV and now MetaStreme. The New York conference crew, going live at 7 a.m., may have been thinking "neither do we."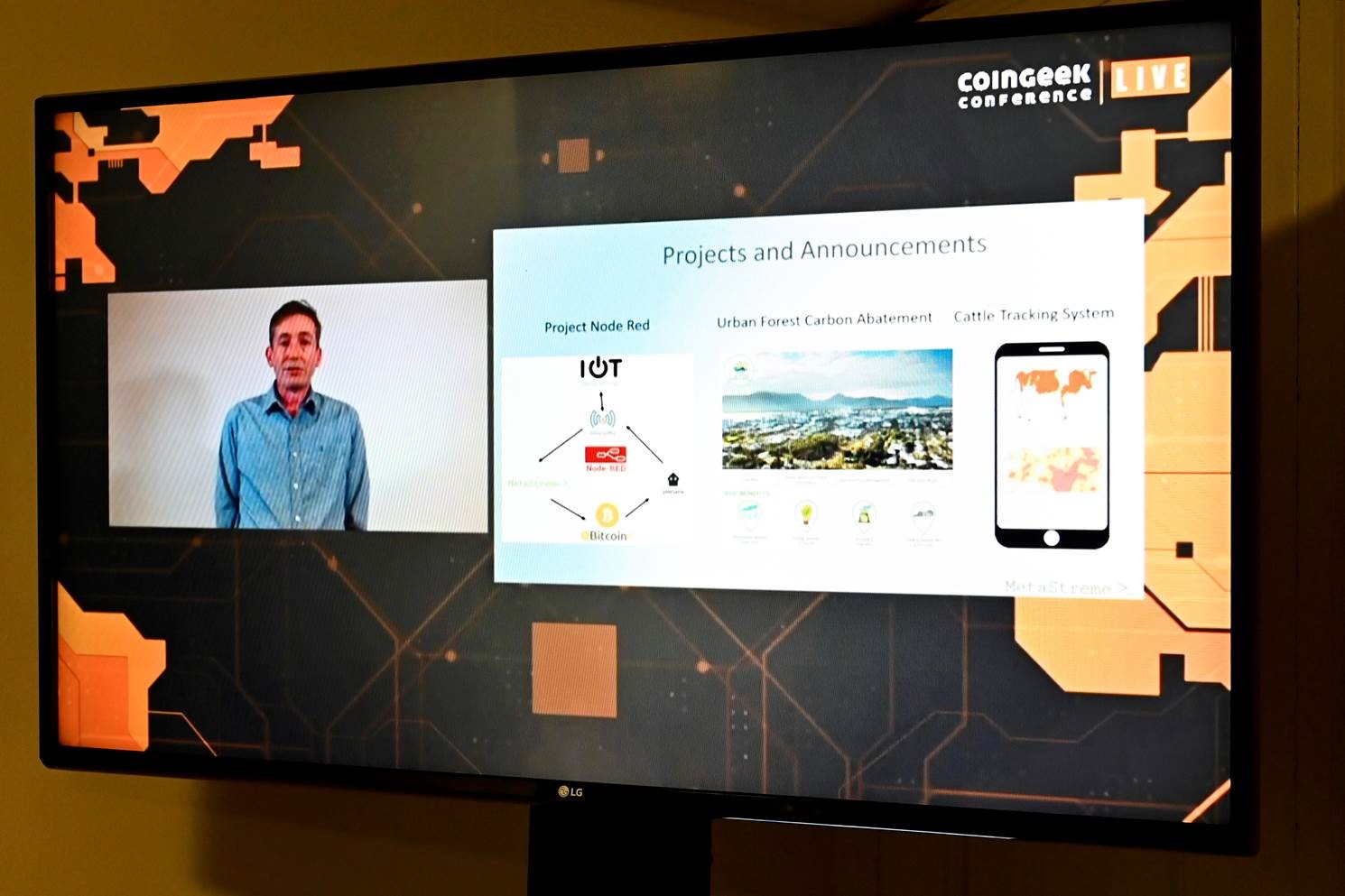 The applications under discussion collect continuous streams of data from millions of sensors—a kind of Internet of Things Outdoors. Daniel Keane, co-founder of Predict Ecology showed some nice shots of Australian nature and explained how detailed monitoring of ecosystems would work and how "individual trees can be tokenized."
Daniel has already audited 30 percent of the trees in Cairns. The results could be used for carbon offset projects using BSV tokens. Such a project might eventually yield $400,000 worth of carbon a year.
Meanwhile Brendan Lee, in his new role as founder of Elas Digital, is planning to use GPS tracking to establish the provenance of food. So, for instance, it would be possible to "track cattle through their life to enhance consumer choice at the supermarket." A QR code would allow a customer at the butcher's counter to reveal an immutable report that "covers that cow's entire life." (This could be the best news the vegetarian movement has had for years.)
It was soon time to get back to the world of computers—with a lively panel discussion about re-inventing the Internet. Billie Rose, founder of Twetch, had some strong criticisms of the tech giants. Your data should be "yours, not Mark Zuckerberg's: we need to change the culture of the Internet." He wanted to see every Twetch user become a millionaire. "This is a fight for your life, for your digital citizenship."
Billie debated the merits of letting users engage with BSV-based networks for free with Connor Murray, co-founder of True Reviews—which does just that, while Twetch doesn't. However users are enticed to start using the networks, all agreed that the end goal was the monetization of what's now paid for by ads and the selling of data.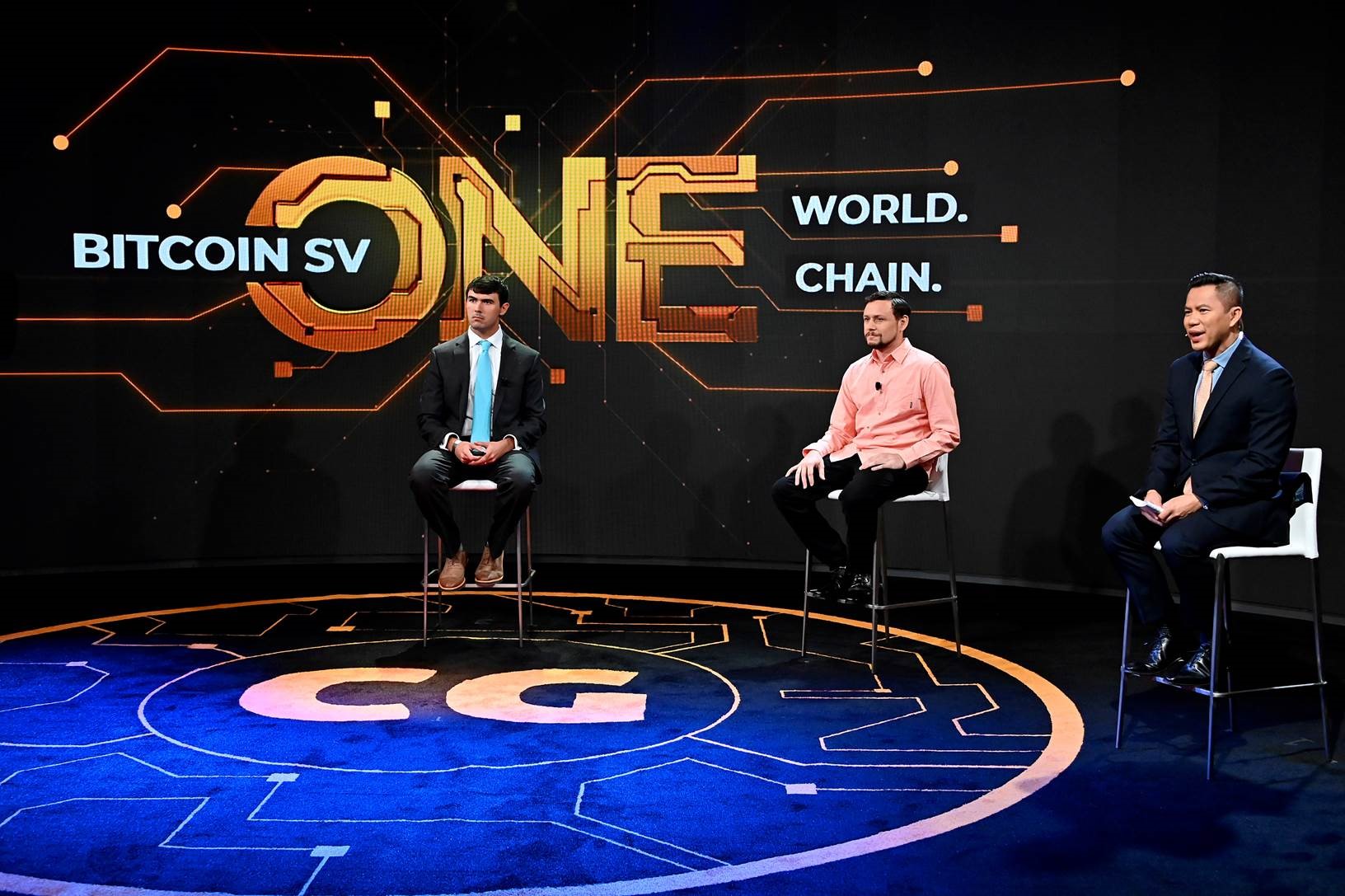 Chairing the panel, Jimmy Nguyen referred to the Netflix drama-documentary The Social Dilemma which highlights the problems of the current ad-supported system and suggested a follow-up: The Social Dilemma: The Solution – Bitcoin SV.
Getting down to some blockchain technicalities, the panel on tokenization brought together a range of guests from businesses that aren't always associated with tokens. Steve Shadders said nChain wanted to be a "capability provider" for token users. Ryan X. Charles, now speaking as part of Bayesian Group (who have just acquired his Money Button), said that "our intention is to support all tokens."
Jimmy asked why it had taken so long for tokenization to get going on BSV. Ryan denied it had: it's the rest of the ecosystem that's "moving quickly in the wrong direction." He wanted to compete with the NASDAQ, not with Ethereum. To prove that tokenization is indeed under way on BSV, James Belding, gave a demo from Australia of his Tokenized platform. 
Back with a more visceral subject, Cheryl Jorgenson, Chief Clinical Officer of EHR Data, explained how COVID-19 has made the opioid crisis in the U.S. even worse—as people turn to drugs to cope with mental illness. Rather than the pandemic, she wanted to discuss the "infodemic"—the problems caused by healthcare data being kept in separate databases that can't communicate with each other. 
Getting some "Good Luck" messages from the rest of the EHR Data Team!

LET'S DO THIS! 💪#CGLive #OneWorldOneChain pic.twitter.com/MPlOTCOo54

— EHR Data, Inc. (@EHR_DataInc) October 1, 2020
The solution that EHR Data is working on is a proof of concept project in Missouri in which all healthcare data is brought together, with its security and history guaranteed by the BSV blockchain. What's more, the individual will be able to "earn royalties" when a big business, or anyone else, is interested in acquiring their data.
There was much, much more in this day of exposition, explanation and debate. But amazingly there's still more to come tomorrow. And if you did miss today, or yesterday, you can catch recordings of the whole proceedings online. 
Watch CoinGeek Live 2020 Day 2 here.
New to Bitcoin? Check out CoinGeek's Bitcoin for Beginners section, the ultimate resource guide to learn more about Bitcoin—as originally envisioned by Satoshi Nakamoto—and blockchain.