Business
Derek Tonin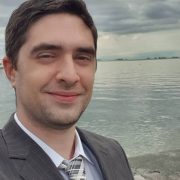 Coinbase, Waves make Bitcoin SV more available to market
Countless Coinbase and Waves users now have access to Bitcoin SV (BSV) funds they have been waiting for since November 2018. The two crypto exchanges have now made announcements expanding access to BSV.
BSV was reborn as the original Bitcoin in a hard fork last November, when it split off from the Bitcoin Cash (BCHABC). Coinbase froze trading at the time, but resumed BCHABC trading shortly afterward with a promise that BSV funds owed to customers would be available for withdrawal shortly afterward, but could take longer.
Now, after months of waiting, those BSV withdrawals are finally available. Coinbase made the announcement through a blog post that BSV withdrawals are now available as of February 14.
Unfortunately, the exchange still has not opened up the ability to receive or purchase BSV. That's not necessarily a knock against BSV however, as the influential exchange only currently supports full support for nine cryptocurrencies for their basic membership.
On the same day, Waves Platform have also announced they will be opening up access to BSV. They have laid out a plan that will see BSV introduced to their system, with assets forked for their users, by February 28.
Analysts have already been bullish at the idea that as more users gain access to BSV, the crypto's price will react positively. At the beginning of January, one CCN writer predicted:
"The overall Bitcoin SV market has yet to fully discover its price if hundreds of thousands (potentially) Bitcoin SV coins have been locked away in Coinbase's custody."
Even before this news, the popular opinion was that BSV was on the verge of a rally. Now that there are more BSV in circulation, and it's easier to purchase and send BSV, investors will have to keep a close eye on how the market reacts.
The ultimate purpose of BSV is to be the world's digital currency, and these revelations have made that goal closer to reaching. More crypto users will have easy access to BSV, and they'll be looking to use it. It's time for businesses to step up and start giving them real options to spend their Bitcoin on.
Note: Tokens on the Bitcoin Core (SegWit) chain are referenced as SegWitCoin BTC coins; tokens on the Bitcoin Cash ABC chain are referenced as BCH, BCH-ABC or BAB coins. Altcoins, which value privacy, anonymity, and distance from government intervention, are referenced as dark coins.
Bitcoin Satoshi Vision (BSV) is today the only Bitcoin project that follows the original Satoshi Nakamoto whitepaper, and that follows the original Satoshi protocol and design. BSV is the only public blockchain that maintains the original vision for Bitcoin and will massively scale to become the world's new money and enterprise blockchain.