The COVID-19 pandemic has tested the resilience of the Philippines and the world in coming up with new alternatives in every aspect of our daily lives. Industries, like the finance sector, are stronger than others in finding options and pushing on their day-to-day processes. To discuss these matters, executives from the government and the finance sector gathered together at the two-day CFO Summit 2023 event, dubbed "The Future of CFO in Emerging Markets: Post-Pandemic."
In the finance world, nascent spaces are quickly becoming popular—in this generation, blockchain, Bitcoin, and NFTs are a few buzzwords associated with risky investments and people trying to make a quick buck. The question is, how do CFO and their communities cope with these emerging technologies?
The intersection of arts and finance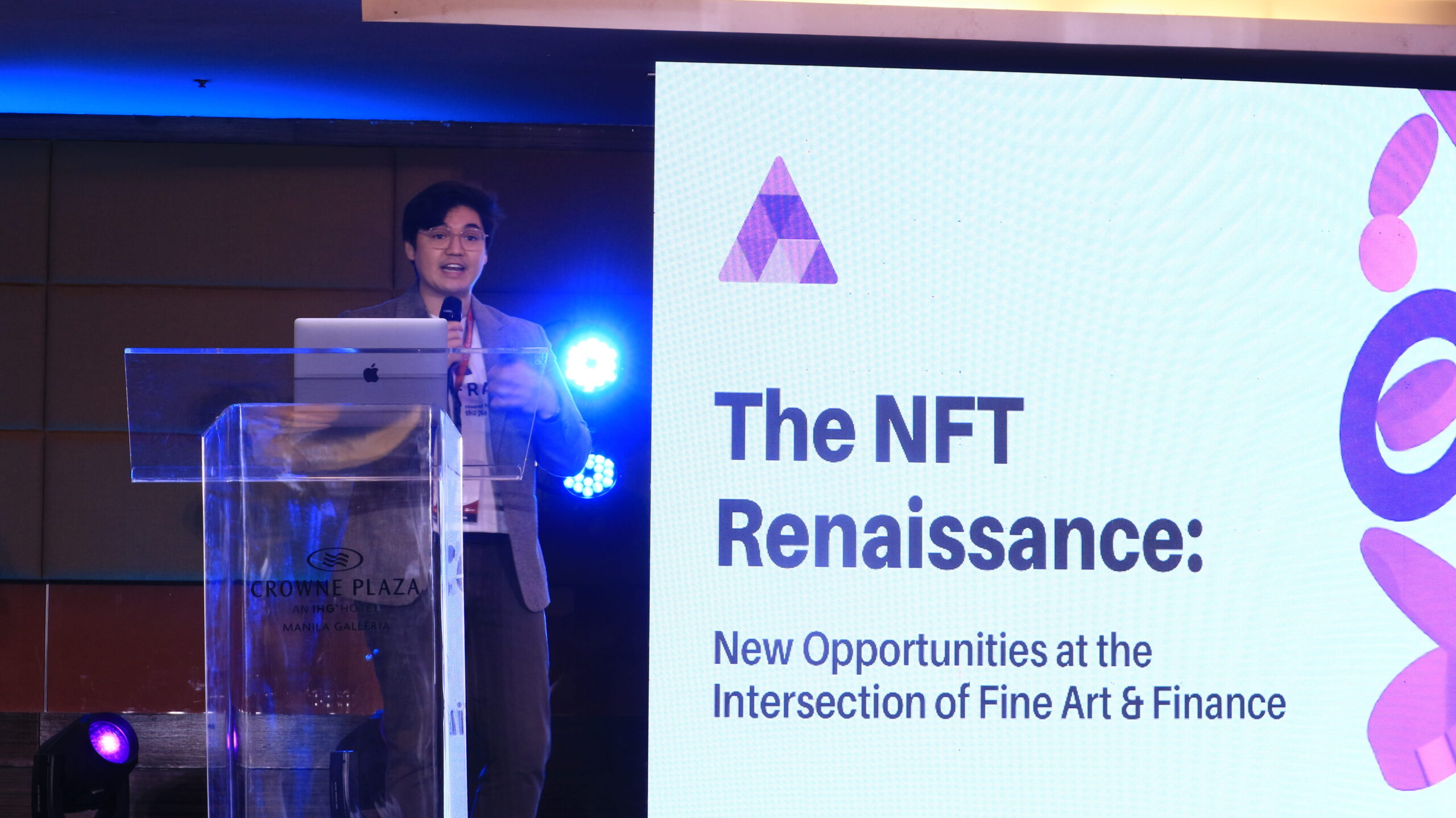 One way is through the correct use of non-fungible tokens or NFTs.
Following the opening keynote speech by Seedin Technology Inc. Executive Director Eddison Tsai on crowdfunding and alternative investments, Chief Business Officer of Artifract, Santiago Arnaiz, explained how they integrate arts into NFTs.
"Today, I'm going to talk about a couple of things: First, I'd like to talk about the many roles of CFOs—financial leaders such as yourselves—can play as champions of change in our rapidly decentralizing world. Second, I'd like to talk about how we at Artifract are covering up real value in our world of hype. Third, the incredible new investment opportunities that NFTs present," Arnaiz said.
Arnaiz explained how their company conserves heritage arts and builds new investment opportunities for collectors by producing a tiled NFT version of famous art pieces done by popular artists like Oscar-Claude Monet.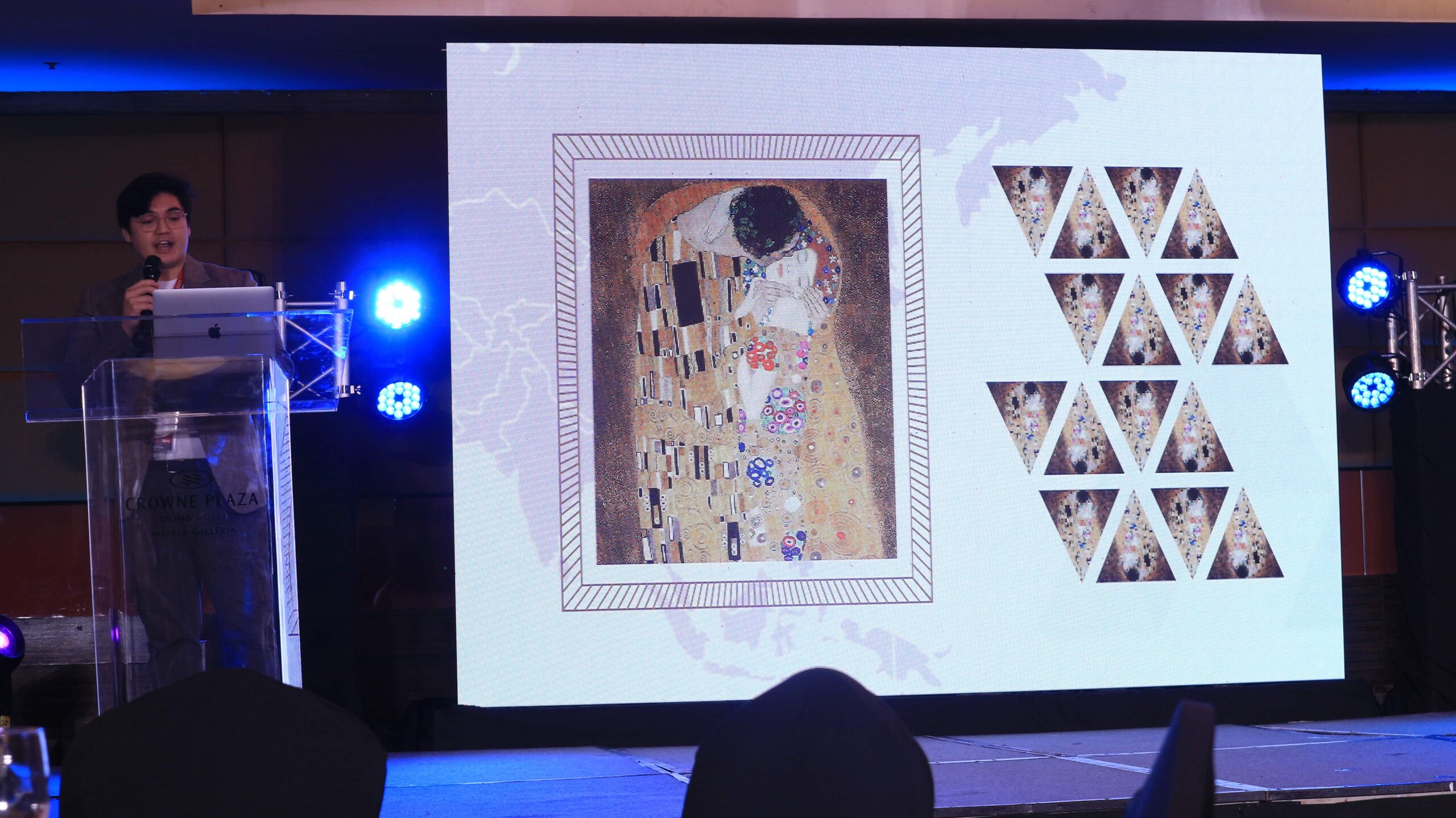 "Through this model of fractional ownership, we enable a new breed of collectors to own a piece of some of the most celebrated artworks in the world," he remarked.
Aranaiz noted that they partnered with United Nations Development Programme (UNDP) in preserving such heritage masterpieces.
Cybersecurity in the finance space
After the presentation on NFTs, Chief Information Security Officer of Continent 8, Brian Borysewich, had a brief keynote speech on cybersecurity and the problems that financial institutions are currently delving with due to the bad actors in the space.
"In the cybersecurity issues that come about today, everything is interconnected. Everything," the security officer pointed out. He also explained various cybercrimes that financial institutions often encounter now due to their dependence on new technologies.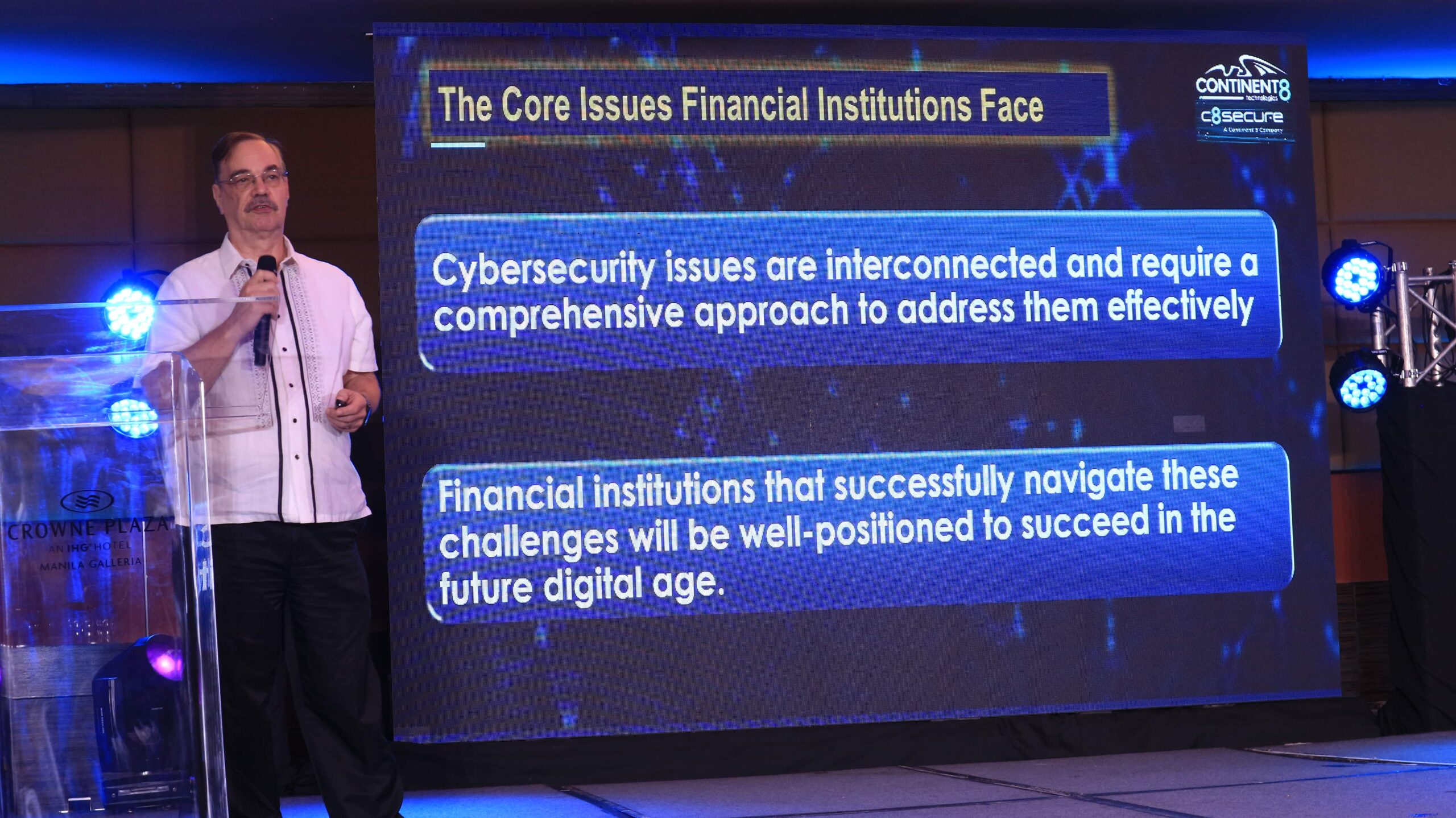 Touching on the hype about digital currencies, blockchain, and NFTs, Borysewich reminded the audience that blockchain is not as safe as they think. So for the bad actors thinking about leveraging the technology, the security official advised that the government is closely monitoring their tracks.
"We all hear the hype about blockchain, NFT—great stuff. I think I own about four or 500 NFT tokens myself. The blockchain and cryptocurrencies, my apologies to anybody that's in this business space, but blockchain is not as safe as you think it is," he said.
"Governments are becoming wise on how to watch the transactions. They know who you are…[Blockchains] are subject to regulatory requirements. It's coming to the States. It's definitely coming here," Borysewich noted.
Digital transformation: Its gaps and realities
The Day 2 of the CFO Summit 2023 only features one panel discussion. However, their discussion might have been the most controversial of all because the group, which was moderated by CoinGeek's Claire Celdran, tackled the gap between digital transformation and its reality. The panel includes Manav Narang, Director & Asia Pacific Lead of Plug and Play Inc.; Mike Singh, Chief Commercial and Revenue Officer of UnionDigital Bank; and Cherry Kua, Financial Controller of Microsoft (NASDAQ: MSFT).
The panel discussed topics related to digital transformation, such as how their respective companies are working up on it, the challenges they see in transitioning to a more digitalized economy, and why firms fail digitalization.
"Digital transformation is a cultural transformation," Singh pointed out. The UnionDigital Bank Chief Commercial and Revenue Officer said having money is easy, but the challenge is how to permeate it across organizations.
Plug and Play's Narang focused on ESG models and how they could help startups build innovative models that they could use to underwrite products and services. As for Microsoft, Kua confirmed that the multinational tech company is in the works of incorporating ChatGPT in Microsoft platforms like Word, Excel, Powerpoint, and Teams. Apart from that, Kua said that the tech giant is also working with GitHub following their acquisition of the internet hosting service.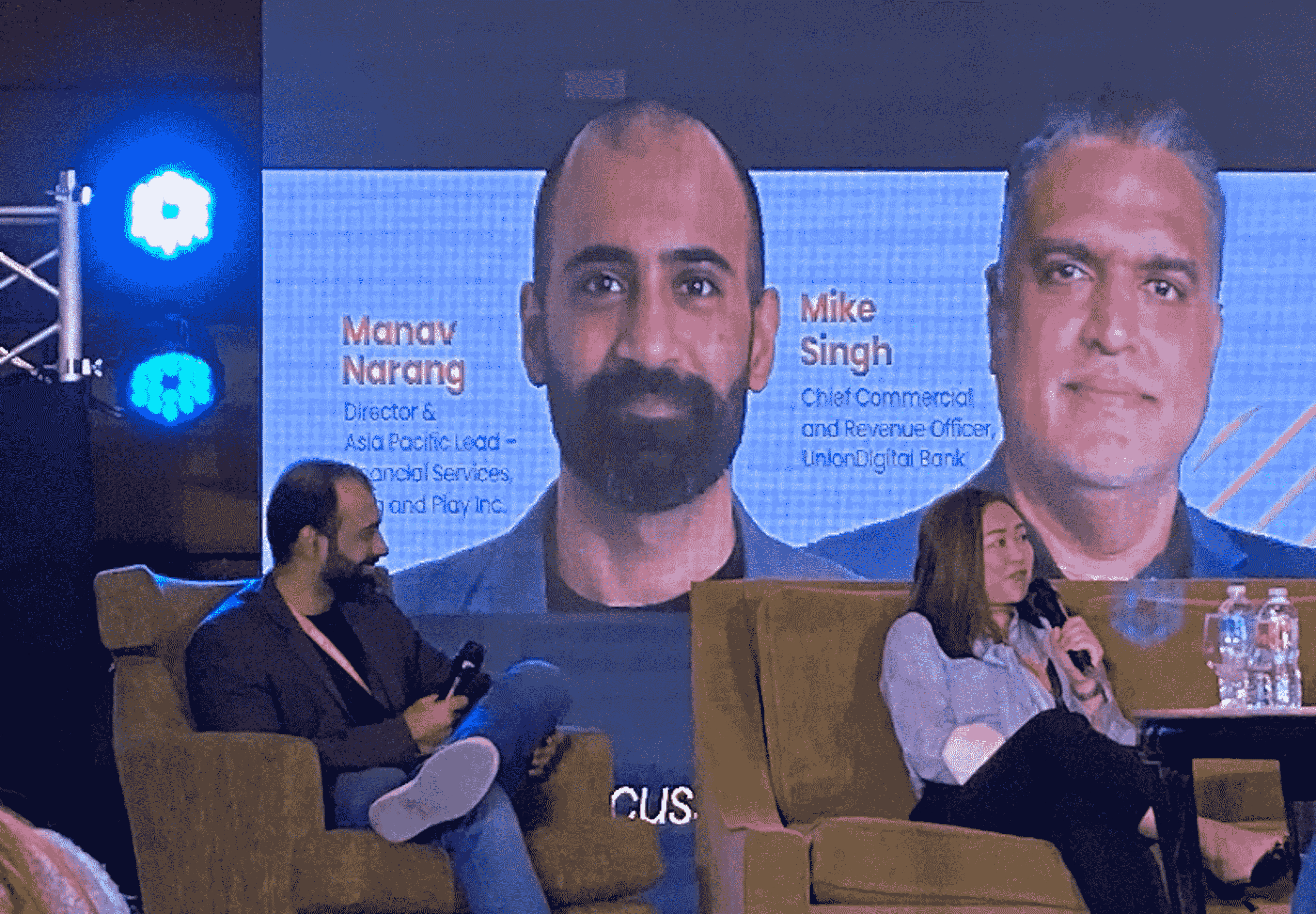 When asked about their thoughts on companies that choose not to digitalize, Narang said that they are running out of time because cash or fiat will be disrupted in the next five or ten years.
"Visa is one of the largest financial companies in the world. Almost 55% of cards in the world are Visa branded. So anything we do, Visa is earning from it. But that doesn't mean that they will not innovate," he explained. "They are running a massive, globally isolated spotlight program. They're investing in companies because they know that GCash or QR code-based transfers and payments or even banking through blockchain will come and disrupt Visa."
"[BDO] sort of been a laggard in digital transformation. They believe that cash is going to be king for the longest time in the Philippines, but until when?" Asked Singh.
"The risk is always there. And for those that do transform, I think we've only scratched the surface. We're going into a digital age, for sure. And ten years from now, the way we live our lives is going to be very different," he added. Narang agrees by sharing that video renting platforms have experienced such change recently by transitioning from CDs and DVDs to online.
Speaking about why companies fail to adhere to digital transformation, Kua says that the disconnect with the term "digital transformation" may play a significant role.
"Let's say the CMO might be thinking about digital transformation in more omnichannel, like marketing it in different channels. And then the IT is thinking about improving the software, and then the CFO is talking about risk mitigation, you know, the like," she explained. Kua said that to succeed, the CFO must lead the organization in establishing the right strategies for this shift.
"By transformation, you want to stay ahead of the competition. You want to keep doing better. So if you don't have the right idea of what that transformation is, it could actually fail; that is one big barrier," Narang said, telling the audience that having the right people with goals and vision is critical to this journey.
Celdran then challenged the panelists to pick which is more important: the people, the technology, or the processes companies implement in shifting digitally.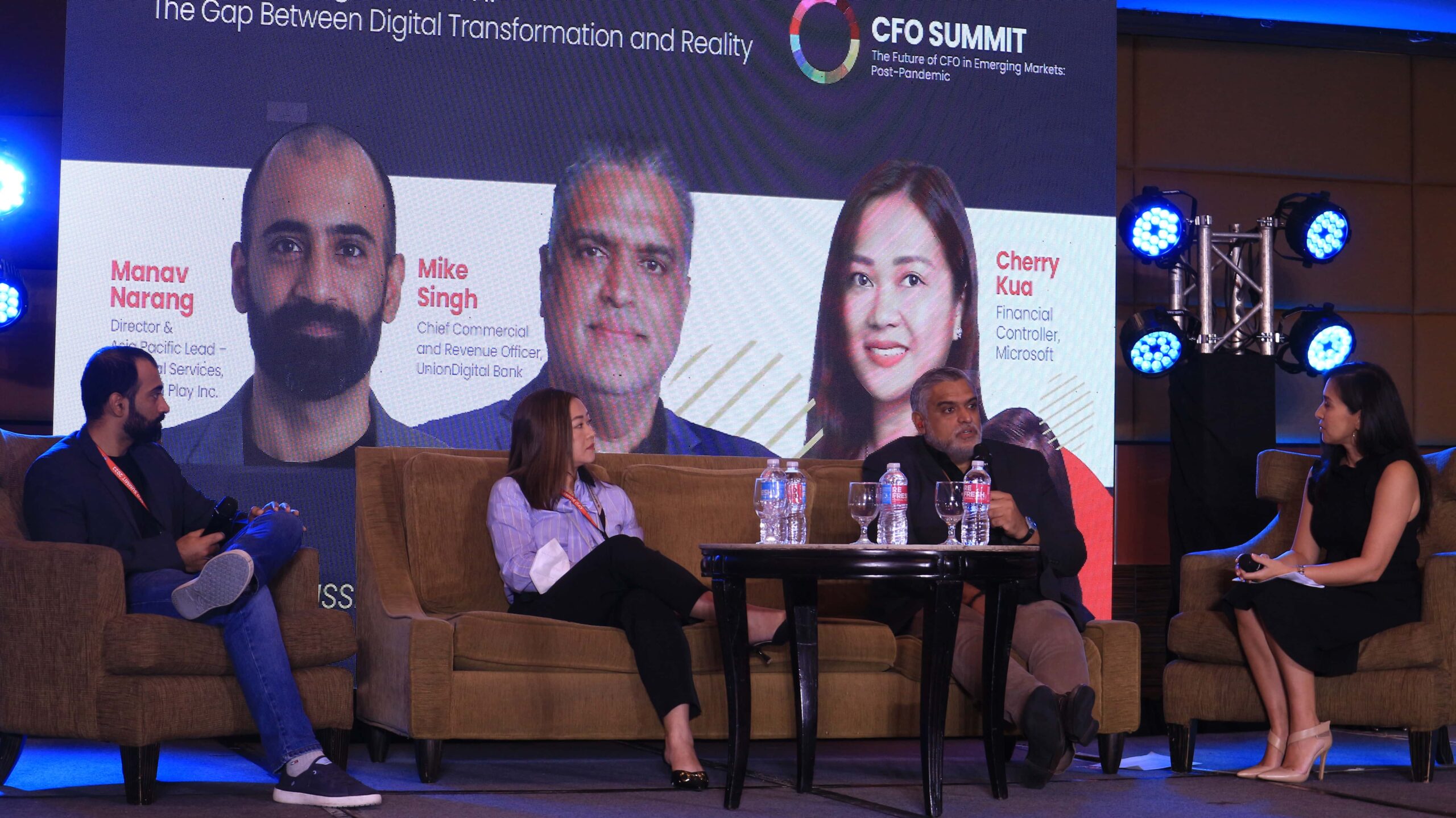 Kua said executives shouldn't look between people, processes, and technology. Instead, there should be a balance between the three. "For me, we shouldn't look at digitalization as a thing but as a way of life. You have to balance between technology and people. When you invest in technology, you have to upskill your people."
Mike and Narang agreed, saying that employees or those behind the technology are the true enablers of the tech.
"So think of it as concentric circles. The goal is people. Then comes the process, and then comes the technology," Narang expressed.
Wrapping up the panel discussion, the panelists shared how they affirm that a company is gauging success in digital transformation. For Mike, it's when a company acquires "positive unit economics"; for Narang, you'll know if a company succeeded if they are on top of the competition; and for Kua, it's when they can finally see the fruits of their investments.
Watch: Blockchain Social Manila highlights
New to Bitcoin? Check out CoinGeek's Bitcoin for Beginners section, the ultimate resource guide to learn more about Bitcoin—as originally envisioned by Satoshi Nakamoto—and blockchain.