BTC received from the recent digital currency scam on Twitter has been reportedly sent to a digital currency mixing service.
A report from the blockchain analytics firm Elliptic revealed that 2.89 BTC, which hackers allegedly received when they compromised Twitter, has been sent to the Wasabi Wallet. The wallet has a feature called 'CoinJoin,' which the company describes as "[a] mechanism by which multiple participants combine their coins (or UTXOs, to be more precise) into one large transaction with multiple inputs and multiple outputs. An observer cannot determine which output belongs to which input, and neither can the participants themselves." In other words, Wasabi Wallet has a built-in coin mixer that obfuscates the origin of a BTC transaction.
How it happened
Hackers were able to obtain access to hundreds of high-profile Twitter accounts that had tens of millions of followers in summation. The hackers used the accounts that they took over to promote a digital currency scam, asking the compromised account's followers to send BTC to a specified wallet address. The hackers said that they would send back double the amount of BTC to any individual that sent them a payment, but of course, they never sent the original senders any of their money back.
The hackers were able to collect roughly 400 payments, totaling (13.1364 BTC) from individuals primarily located in Asia, North America, and Europe.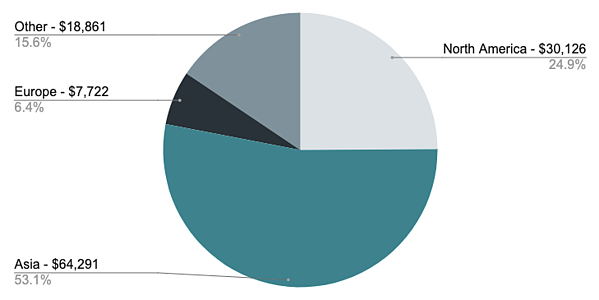 The real challenge is cashing out
Defrauding unsuspecting individuals to send BTC to a wallet address was the easy part; the hacker is going to find it much more difficult to liquidate their BTC, especially since a majority of digital currency exchanges require users to go through a KYC/AML process before they can trade. On top of that, blockchain analytics firms have marked the digital currency addresses that were used in the scam and will notify any exchange if stolen funds are sent to their platform. The FBI has also launched an investigation into the matter.
Using a digital currency mixing service may have been the hacker's attempt of throwing the dogs off of the trail—but the odds are still stacked against the hacker.
New to Bitcoin? Check out CoinGeek's Bitcoin for Beginners section, the ultimate resource guide to learn more about Bitcoin—as originally envisioned by Satoshi Nakamoto—and blockchain.