Rapid development continues in the Bitcoin SV (BSV) ecosystem, with more creative developers and entrepreneurs now turning to BSV's capabilities as they build their businesses and products. The latest project making headlines this week is KaChing, a BSV hardware wallet that promises "safe, fast and easy" transactions with the help of contactless technology.
KaChing is essentially a smart card that can be used as a hardware wallet for storing BSV offline. Norway-based Bitcoin.no, the company behind KaChing, described it as "an affordable easy-to-use hardware wallet for Bitcoin (BSV) and token transactions." They tell CoinGeek:
Our goal is to make Bitcoin (BSV) transactions safe, fast and easy using contactless technology. Our vision is a future where a single, affordable smart card can be used to handle many different tasks in people's lives. Like Bitcoin payments, e-money transactions, concert tickets, loyalty points and physical access control—all based on the Bitcoin (BSV) blockchain.
Founded in February 2018, Bitcoin.no is a group of five people who met during a Bitcoin meetup in Oslo. Now, they've launched a crowdfunding campaign to help them build a mobile app that will manage the smart card.
BREAKING NEWS: Support the KaChing crowdfunding campaign today and get your hands on our hardware wallet for Bitcoin (BSV) and tokens!https://t.co/RhzX4st9IG pic.twitter.com/OLoQmx9vy9

— KaChing.Cards (@KaChingCards) November 18, 2019
The smart card functions as a hardware wallet—for now, that is. In the future, KaChing wants to facilitate all kinds of transactions using the card and powered by the BSV network, according to Stein H. Ludvigsen, one of two-man development team for Bitcoin.no.
He explained, "The hardware wallets (cards) will support Tokenized out of the box from day 1. But the phone app used to manage the card will not support this feature from day 1. In the future, people can just upgrade their phone app and get the full benefits and functionalities of the card."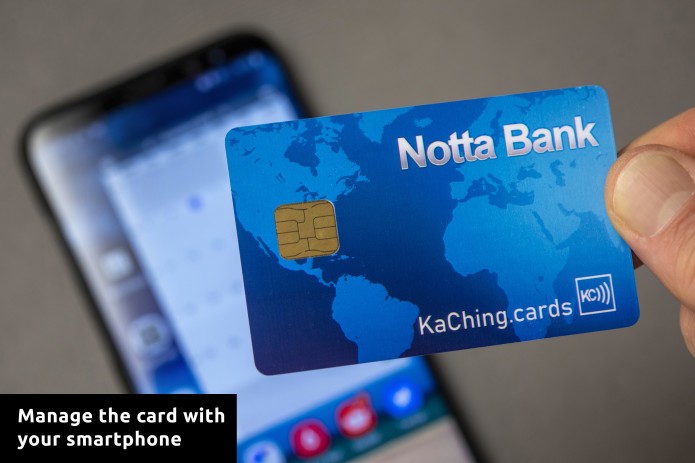 The campaign seeks to raise €4,995, and its backers get to received KaChing smart cards as perks—there are single cards on offer for €9, three-pack cards for €27, 10-pack cards for €90, and even a collector's choice KaChing Card Blacknet for €49. Companies can opt for the 100-pack (€900) or 1,000-pack cards (€9,000). All cards are available for shipping worldwide.
"Big companies may want to use cards for giveaways at Bitcoin SV conferences etc. if they order 1,000 cards they can have custom print on the cards. If someone wants to buy more than 1,000 card, they should contact us directly," Ludvigsen tells us.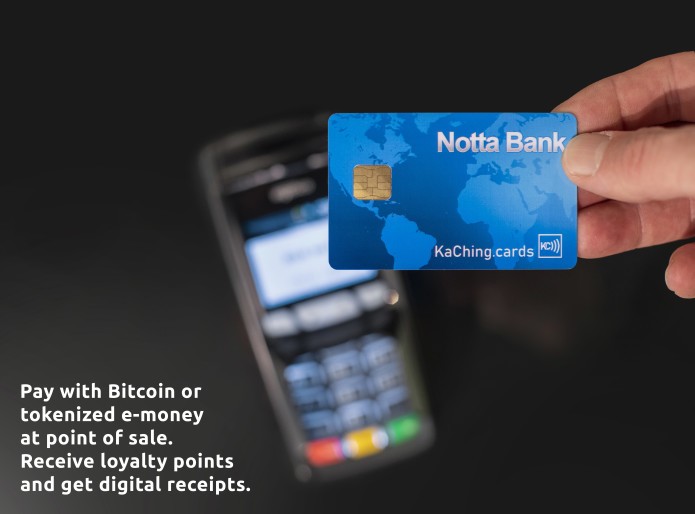 KaChing is aiming to become more than just a hardware wallet that keeps user funds safe and easy to access. By combining BSV's unique capabilities with contactless technology, KaChing can be another solution to the current onboarding problem as it paves the way for a burst of BSV transactions and allow more people to start earning and using BSV.
Watch how KaChing works and join their crowdfunding campaign:
https://www.youtube.com/watch?v=j0nXS_RVIVU&feature=emb_title
New to blockchain? Check out CoinGeek's Blockchain for Beginners section, the ultimate resource guide to learn more about blockchain technology.