The United Arab Emirates, particularly Dubai, is becoming the digital currency capital of Asia, which was aptly reflected at the recently held BSV Global Blockchain Convention 2022. The event took place on May 24-26 at the Grand Hyatt in Dubai and was attended by BSV entrepreneurs, digital currency enthusiasts, technology experts, blockchain skeptics, and the esteemed inventor of the Bitcoin protocol Dr. Craig S. Wright.
Featuring the current state of affairs regarding challenges and the potential of digital currencies in South Asia and the Middle East, a panel was moderated by Muhammad Salman Anjum, the Head of BSV Blockchain Association Hub, Middle East & South Asia. Joining Anjum were five panelists from the region, namely: Salman Arain of Umrah Companions, Arzish Azam of Ejad Labs, Noman Azhar of Zindigi, Ralf Glabischnig of Crypto Oasis, and Ali Shobokoshi of Salis.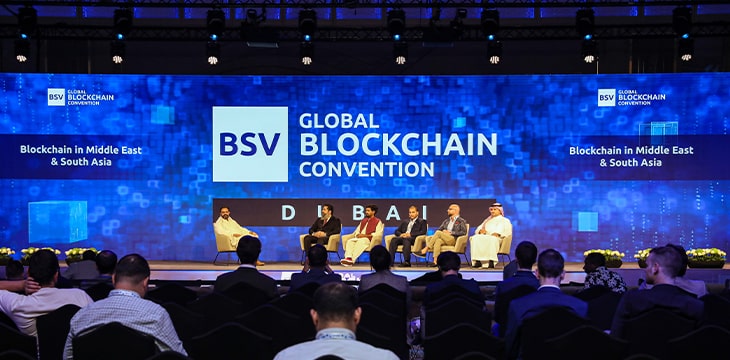 Speaking of Umrah Companions and the current scenario of digital currencies in Saudi Arabia, Arain mentioned that there is a huge potential for digital currency in the country, particularly when it comes to the Muslim pilgrimage sector. 
"More than 10 million people travel every year to pilgrimages in Saudi, and the industry is worth over US$40B. Umrah Companions has taken the lead in this and we are moving this sector on chain," Arain told the audience.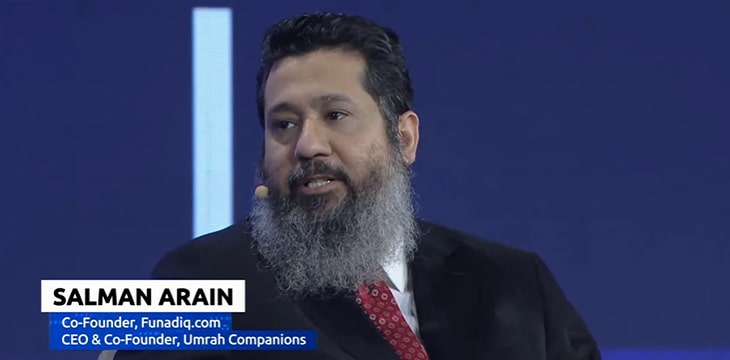 Regarding the challenges of adopting and implementing blockchain technology, Arain told Anjum that the industry requires more talent, investment, and a larger number of people to step in to make this technology a success.  
Reminiscing on the success of the Pakistan Blockchain Summit, the debut event held in Pakistan in January 2022, Azam pointed out that the country has a huge technology base and cannot afford to miss the opportunity of adopting the blockchain technology.
"Pakistan and Dubai have a close relationship, and Dubai being the Crypto Capital, Pakistan cannot miss this bright chance," he said.
Speaking of use cases relevant to Ejad Labs, Azam expressed that there are several non-financial use cases in this sector besides financial. Pakistan, he continued, has over 300 types of certificates and other documents, and "even if we just focus on these, it will bring a huge relief to the residents of Pakistan. Many people will benefit from this, and maybe we can wait and watch what other countries are doing and not rush to immediately regulate crypto."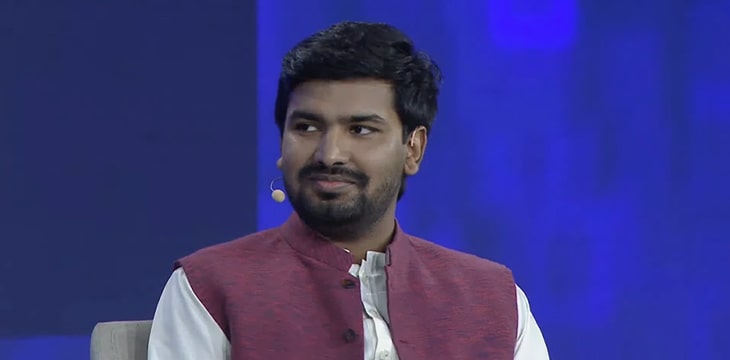 According to Azam, the biggest hurdle when it comes to implementing blockchain technology is the stability of the country. 
"Leaders must understand that whatever happens, the country's economic growth should not be compromised. Since Pakistan has a huge potential in the technology sector, we should all the more be careful and remain focused," he said.
Next, Azhar shared his insights on the topic, explaining that Zindigi's business model is rooted in the capabilities of blockchain technology. 
"Zindigi means life in Urdu, and we are a digital bank offering the users an app to open an account as good and efficiently as any other bank in the world, to invest in stocks, mutual funds, etc.," he said.
Azhar added that as far as digital or commercial banks are concerned, Zindigi focuses on the new technology, which should be equipped with financial services. When asked why they chose BSV, Azhar said:
"We face challenges related to scalability and security, so we want to move on to the BSV enterprise blockchain to offer services that are more reliable and scalable. 220 million people in Pakistan are looking for reliable solutions, so we have got to offer it to them."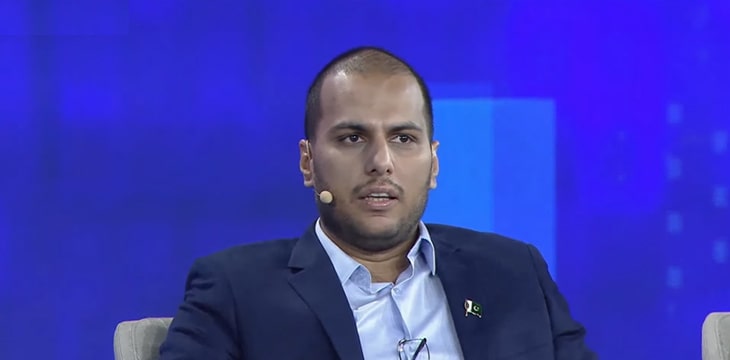 He then narrated examples of use cases pertaining to their business. Azhar told Anjum and others that the basic requirement of any app is that it needs to be integrated with a bank, but he stated that banking is not just about payments. 
"We are the first one to launch the API Google platform on all our core services– from opening an account to linking the account and making payments. But what we really want to focus on, is to build an end-to-end system where even a start-up venture users can log in and use our Sandbox environment," he noted.
He stated that even today, users are prompted to come to banks and sign the physical stamp papers, and that's where Zindigi's best use case comes in, and Zindigi will do that task with smart contracts. He added that there are more solutions to offer, for instance, in schools, such as plug and play. 
"More than 90% of schools process admissions, tuition fees, etc., manually, so we developed a solution with Invoice Mate and digitized it as well, but we want to integrate it on BSV blockchain because we are facing difficulties with our existing technology," he noted.
Azhar sees the lack of training as one of the biggest challenges, stressing the need to create a team of people and train them in this technology so that the value and training combined do the job.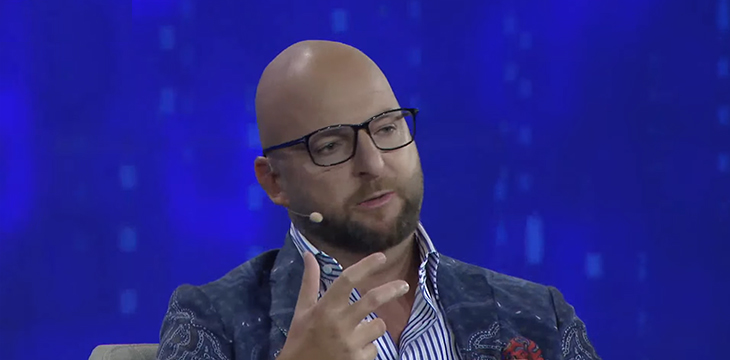 Glabischnig of Crypto Oasis pointed out the vital numbers of Crypto Oasis and the blockchain sector in the UAE—1,100 digital currency companies and 6,000 people working in the blockchain space. 
"We got the first banking license in 2018 and created custodial solution in banks. I have been visiting the UAE region regularly, and in 2016, we started building things in the ecosystem here. In 2020, we signed a partnership with DMCC and onboarded 300 companies in just one year," Glabischnig revealed.
Emphasizing the fact that they were able to reach 1,000 companies in just one year in the UAE, Glabischnig stated that it was massive because it took them eight years in Switzerland to reach the same number. BSV will be the biggest blockchain in Southeast Asia, Africa, China, and Singapore.
The main challenge in the Middle East and the rest of the world, he said, is the urgent need to stop talking about the technology and focus more on only the use case because blockchain is only one part of the solution.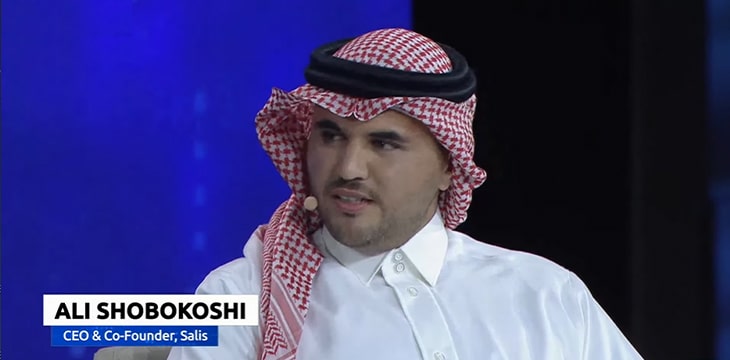 Shobokoshi of Salis chimed in to inform the audience that the entire paper-based financial system in Saudi Arabia has been transformed into digital. Pointing out the meaning of the word Salis in Urdu as seamless, Shobokoshi said Salis has been tackling the digital payments sector, be it in remittance or trade finance.
He seems to think friction across all segments is an obstacle, and blockchain is a frictionless system. Therefore the industry should focus on educating the end-users and demystifying the chaos happening around crypto. "People can't differentiate between crypto and currency today," he pointed out.
Closing the intriguing and the proximate discussion, Glabischnig shared his thoughts about Metaverse, stating that Metaverse is a real thing and blockchain is the internet revolution of the 90s. 
"Metaverse will be what the movie Matrix shows us. Just take a look at how much time everyone, including kids and adults, spends on social media today, and imagine Metaverse as your 3D Instagram. We are talking to a lot of governments, and it is very much like the 90s. Questions like 'why should we have a webpage?' and questioning the use cases then, but eventually, everyone came on board. Today we are again on the same page but with blockchain," he concluded.
Watch the BSV Global Blockchain Convention Dubai 2022 Day 1 here:
Watch the BSV Global Blockchain Convention Dubai 2022 Day 2 here:
Watch the BSV Global Blockchain Convention Dubai 2022 Day 3 here:
New to blockchain? Check out CoinGeek's Blockchain for Beginners section, the ultimate resource guide to learn more about blockchain technology.