The Metaverse, NFTs, and Web3 are frequent buzzwords we often hear within the blockchain space. It can be challenging to gauge between hype and utility from an investment standpoint. Similarly, the retail business sector and its customers find such terms equally confusing as brands and businesses move towards this new frontier of digital marketing, development, and consumer connectivity. Both investors and businesses alike need to understand the capabilities of these innovative and emerging markets in a simple and comprehendible way.
Day 1 of the BSV Global Blockchain Convention in Dubai showcased a panel moderated by CNBC Arabia Anchor Hussein Sayed. This panel approached the growing interest surrounding Web3 development, NFTs, and blockchain among brands, retail businesses, institutional investors, and general consumers. As time has passed, such areas of technology can no longer be ignored by many industries and forward-thinking companies. 
Speakers of the panel consisted of Rami Malouf, partner of SNGLR Group, a team of tech entrepreneurs specializing in strategic advising towards exponential technologies; Phil Runyan, co-founder of NiftyCo, a think tank accelerator bolstering web 3 adoption; Lena Nussbaum, founder and CEO of Yes My Love, a German high-quality fashion label based purely in the online sphere; and Lou Yu, head of KuCoin Labs focusing on investing in innovative companies utilizing metaverse and web 3 applications.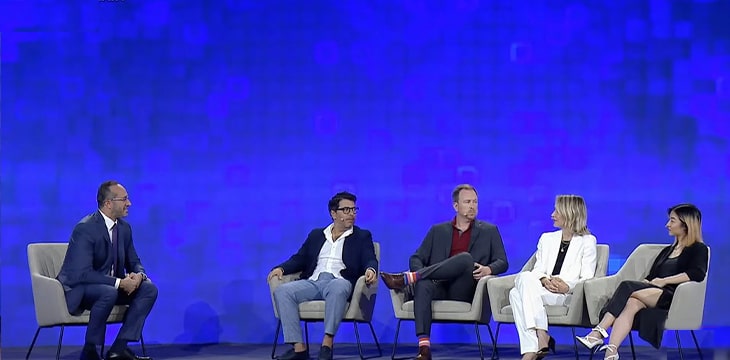 Forward-thinking businesses evolving to web 3
Many retail brands have developed succinct business models focusing on social media interactivity and online store establishment within the traditional web 2 framework. 
Nussbaum explains her fashion label Yes My Love relies solely on the digital online space as the store is completely online with no physical outlets. Nussbaum perceives the early interest in metaverse, web3, and NFT adoption as a logical step forward for her digital brand. Nussbaum envisions pop-up shops of her store within metaverse environments, as well as digitally backed clones of physical clothing designs. Simple adoption of timestamped NFT authentication of her brand's clothing on the blockchain is a big step in her field as Yes My Love's customer base is traditional consumers with little understanding surrounding gaming or web3 technology. 
Runyan, the co-founder of NiftyCo, comes from an industry background in gaming and sees web 3 application in the online gaming sphere as a way for consumers to own digital assets, providing further value and agency to the end-user. This is in stark comparison to today's status quo in which businesses own the assets consumers have purchased within their platform. A business can easily revoke access or ownership of valuable user assets. Non-custodial, blockchain-based ownership can combat centralized asset control and provide further consumer autonomy over their digital assets.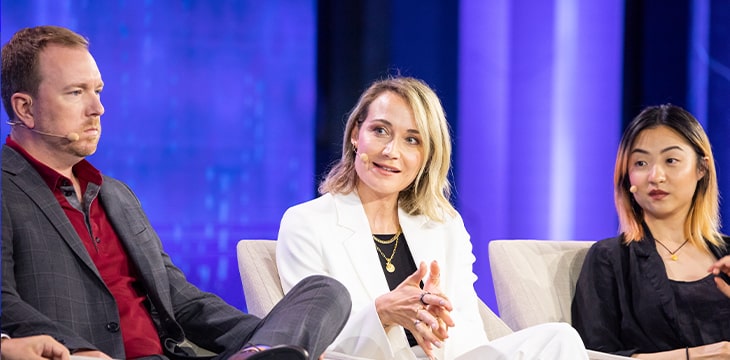 Malouf, a partner of SNGLR Group, explains that many businesses have approached him during the hype of NFT and metaverse interest over the past few years. Entertainment and retail businesses have steadily approached consultants questioning how these new applications will affect their brand and how they can be used to better engage with their customers. Malouf explains that his clients inquiring about the newly developing industry are forward-looking, likely future-proofing their business models for the next decade ahead. 
Similarly, forward-thinking governments such as the government of the UAE are beginning to see the transformative nature of this technology. Such tech can shape how public services are offered to citizens, as well as enable public and private businesses to thrive within the virtual sphere. 
"Some governments are trying to be ahead of the curve, in terms of building regulatory sandboxes, to get startups and innovators to grow in a safe way," Malouf said.
Investor Interest in Metaverse Application
KuCoin Labs was established as a metaverse fund and branch of the popular exchange. In addition, it was one of the first businesses to work with NFT and metaverse projects beginning in 2019. The growth in institutional investment interest has only risen since then, with metaverse platforms and popular NFT collections at the forefront of investment considerations.
Yu, head of KuCoin Labs, explains the long-term vision of courageous startups building towards substantial metaverse projects.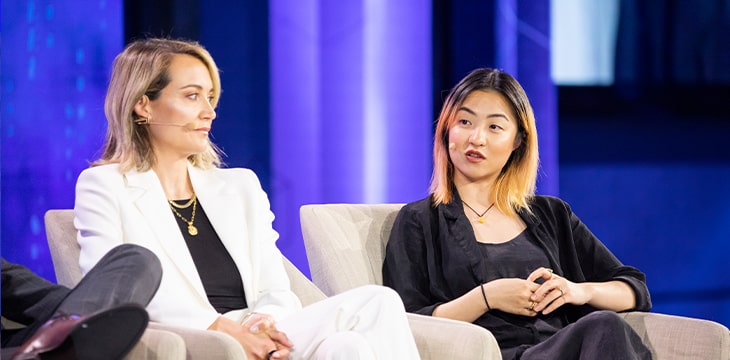 "We have a lot of proof-of-concepts for now. But we still need to dig down to the infrastructures…For example, we are looking at the SDKs for metaverses because a lot of people wouldn't be able to create everything from scratch. SDKs will facilitate developer work, gaming construction, NFT projects, avatars, and item launching," states Yu. These tools are paramount to metaverse adoption and investment analysis. Yu says this is where KuCoin Labs will focus its attention in hopes of accompanying some ambitious projects within the next three to five years. 
For retail investors, Yu sees current NFT uses such as avatars and art collectibles along with imminent AR/VR metaverse projects as a relevant area to assess when considering the broader web 3 space. 
Runyan sees companies that are looking to democratize access to the NFT space through accessibility for all as the future pioneers of the web3 sphere. The current state of web 3 does not yet cater to multiple demographics. Much of it is limited to the select few in the 'crypto boys club.'
"It is by design, made so that not everybody can ape into it…The more access that we create to this industry, we'll start to see more consistent numbers coming out. We won't see these insane swings that make every single project feel like a speculative asset." Runyan said.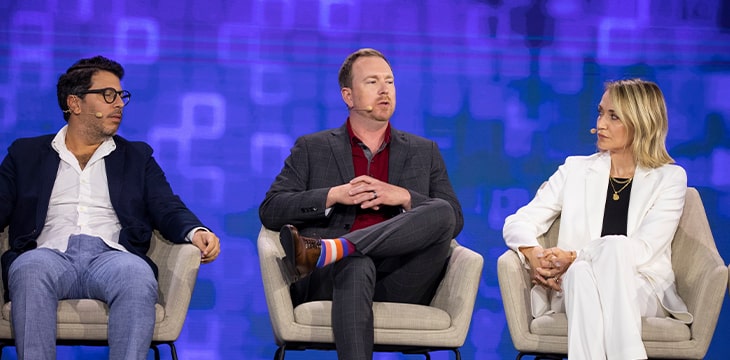 Malouf predicts an array of new business models to arise within metaverse environments. Such models will, in turn, establish a self-sustainable economy within metaverse platforms. This is a longer-term investment consideration that will be easier to assess as we move forward to see developers and businesses building directly on top of the metaverse layer. 
"Virtual real estate developers, metaverse architects, companies that provide financial services on the metaverse…Lots of these types of business models that see the metaverse as a new economy is also another kind of layer of how investors could look at the metaverse." Malouf said. 
NFT utility and cross-chain bridging considerations
If one is to ignore the tremendous hype and inflated prices surrounding the sales and resales of NFT art over the past 12 months, we are left with the question of utility surrounding the true functionality of NFTs on an immutable ledger. What real-world application can NFTs be used for? Malouf believes the application of NFTs in the real world is an alternative use case from the art collectible hype we have come to see within the space. 
"Imagine real estate title deeds eventually becoming NFTs and real-life real estate transfers happening as easily as you can transfer NFTs," Malouf said.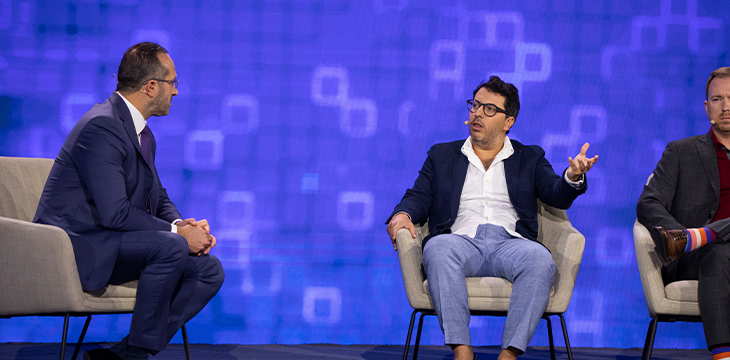 However, an important consideration must be evaluated, especially when integrating essential contracts such as real estate deeds into a blockchain. This is the issue of bridging digital assets from one chain to another. We are currently in the infancy stage of cross-chain bridging, with many solutions missing the mark by not directly solving the transition of digital assets or posing security risks to sensitive data. It can be argued that the larger-scale application of NFTs to real-world use cases is hindered by the volatility of multiple existing chains and the lack of bridging solutions. The solution may therefore lie within a capable and powerful chain which can establish real world adoption at a significant scale.
As institutional and retail investors, businesses and consumers become further in tune with this exciting new space, new use cases and opportunities are bound to arise. The fast-growing web 3 sphere calls for further productive discussions like the panel above to adopt positive business solutions, harness investment opportunities, and propel a new frontier in digital asset ownership. 
Watch the BSV Global Blockchain Convention Dubai 2022 Day 1 here:
Watch the BSV Global Blockchain Convention Dubai 2022 Day 2 here:
Watch the BSV Global Blockchain Convention Dubai 2022 Day 3 here:
New to Bitcoin? Check out CoinGeek's Bitcoin for Beginners section, the ultimate resource guide to learn more about Bitcoin—as originally envisioned by Satoshi Nakamoto—and blockchain.