The Philippines' startup ecosystem is gearing up for a major transformation following the official launch of the Block Dojo incubator program, powered by nChain, at the Grand Hyatt Manila in Bonifacio Global City, Taguig.
Developed to support the national government's digital transformation efforts, Block Dojo Philippines seeks to train startups eager to build real-world applications that would provide solutions to common problems faced by the Filipino community.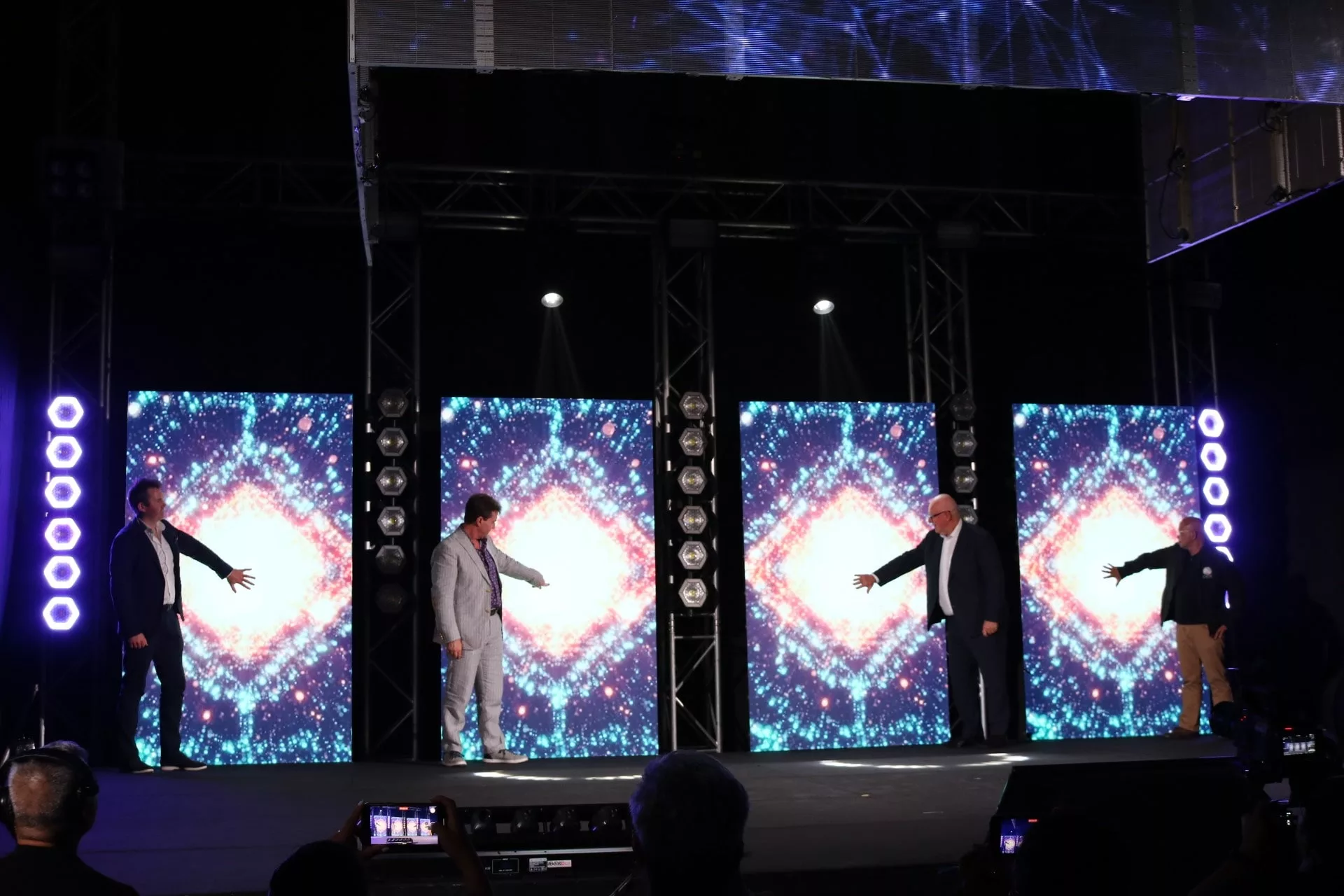 For Filipinos, by the Filipinos
For years, the Philippines has made great strides to build its economy and continues to strive to reach the same level with developed countries in terms of tech development. However, the nation of nearly 114 million people had a hard time reaching this ambition as its digital workforce struggles to keep up with the growing demands in the technological landscape.
But nChain aims to change that through Block Dojo Philippines.
In his opening speech, nChain Co-founder and Executive Chairman Stefan Matthews said the inauguration of Block Dojo Philippines builds on the firm's partnership with the local government of Bataan, a province that is set to pilot emerging technologies and blockchain solutions that would help the wheels of innovation turn.
Recalling his early life in the Philippines after moving from Australia, Matthews said he came to Bataan to attend a BSV blockchain event without expecting anything, but discussions with officials from the national and local levels have pushed nChain to fulfill its vision to empower the Philippines and help aid its blockchain ambition—eventually leading to a signing of a Memorandum of Understanding (MOU) on building blockchain applications driven by homegrown talents to address common woes faced by Filipinos.
It was also during the meeting with Bataan Governor Joet Garcia that Matthews pledged to develop an incubator program to fire up the local startup ecosystem.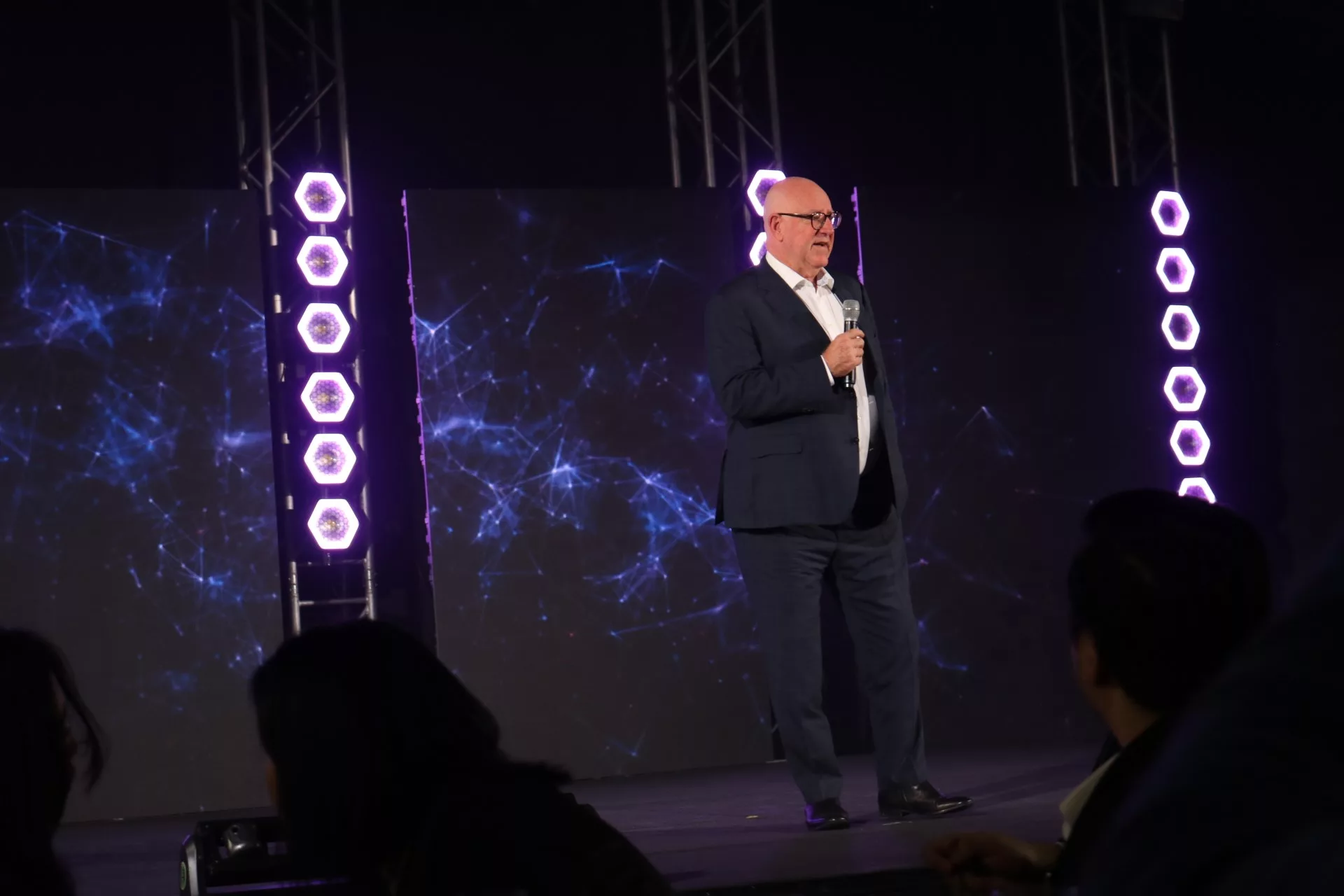 "I made a promise that we will bring a Block Dojo incubator to Bataan in the first quarter of next year," Matthews said. "I kept that promise."
Matthews said Block Dojo Philippines would focus on training startups in developing blockchain applications while nChain will come up with solutions geared toward fixing issues in agriculture, supply chain, weather, and disaster management, taking points from the previous talk with President Ferdinand "Bongbong" Marcos Jr.
Matthews said the incubator program would not only help foster the Philippines' knowledge in blockchain but would also deliver new jobs to the community while uncovering special applications that would also be beneficial to the rest of the world.
"nChain earlier this year made a significant investment in the Block Dojo, so bringing this program to the Philippines, for me personally, has a double impact," Matthews said. "One, it enables nChain to fulfill its commitment, and it enables nChain to make a value through the Dojo process—technology and intellectual property—that will assist and develop these opportunities for Filipino entrepreneurs."
Bitcoin blockchain is at the heart of it all
Developing blockchain solutions isn't all there is to support the Philippines' growth, said Matthews, who welcomed Dr. Craig Wright to the stage to talk about his vision for the country.
Dr. Wright, who was introduced as the inventor of Bitcoin, Satoshi Nakamoto, to a room full of high-level individuals and business leaders, used the opportunity to talk about Bitcoin as more than just a digital currency but as an electronic cash system that would help power up the Philippines remittance and payments sectors.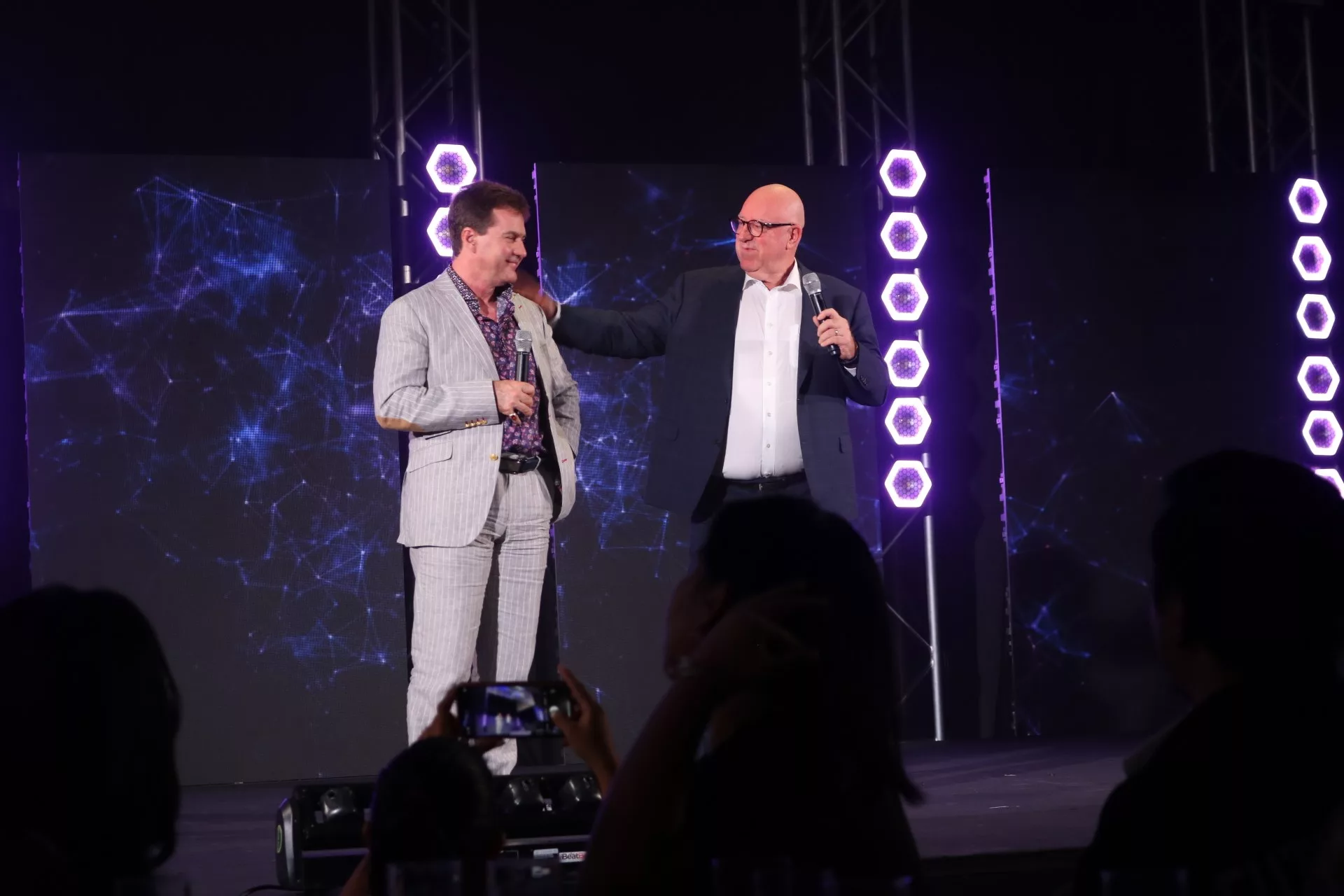 The Philippines is big on remittances, thanks to the migrant workers who account for nearly 10% of the country's gross domestic product (GDP) in the last decade. In the first four months of 2023, the country posted cumulative personal remittances of $11.68 billion, up by 3.2% from the same period last year, according to recent data from the Philippine central bank.
Dr. Wright pointed out that a lot of these remittances are being wasted due to the problem with money exchange, due to intermediaries that take away most of these funds through high transaction fees. The nChain chief scientist wishes to see this change by opening the country to what Bitcoin and micropayments are capable of.
Apart from transforming the remittance and payment sectors, Dr. Wright, with his team from nChain, wants to break the system controlled by Silicon Valley tech giants and instill in every Filipino that the size of a certain business doesn't always equate to value.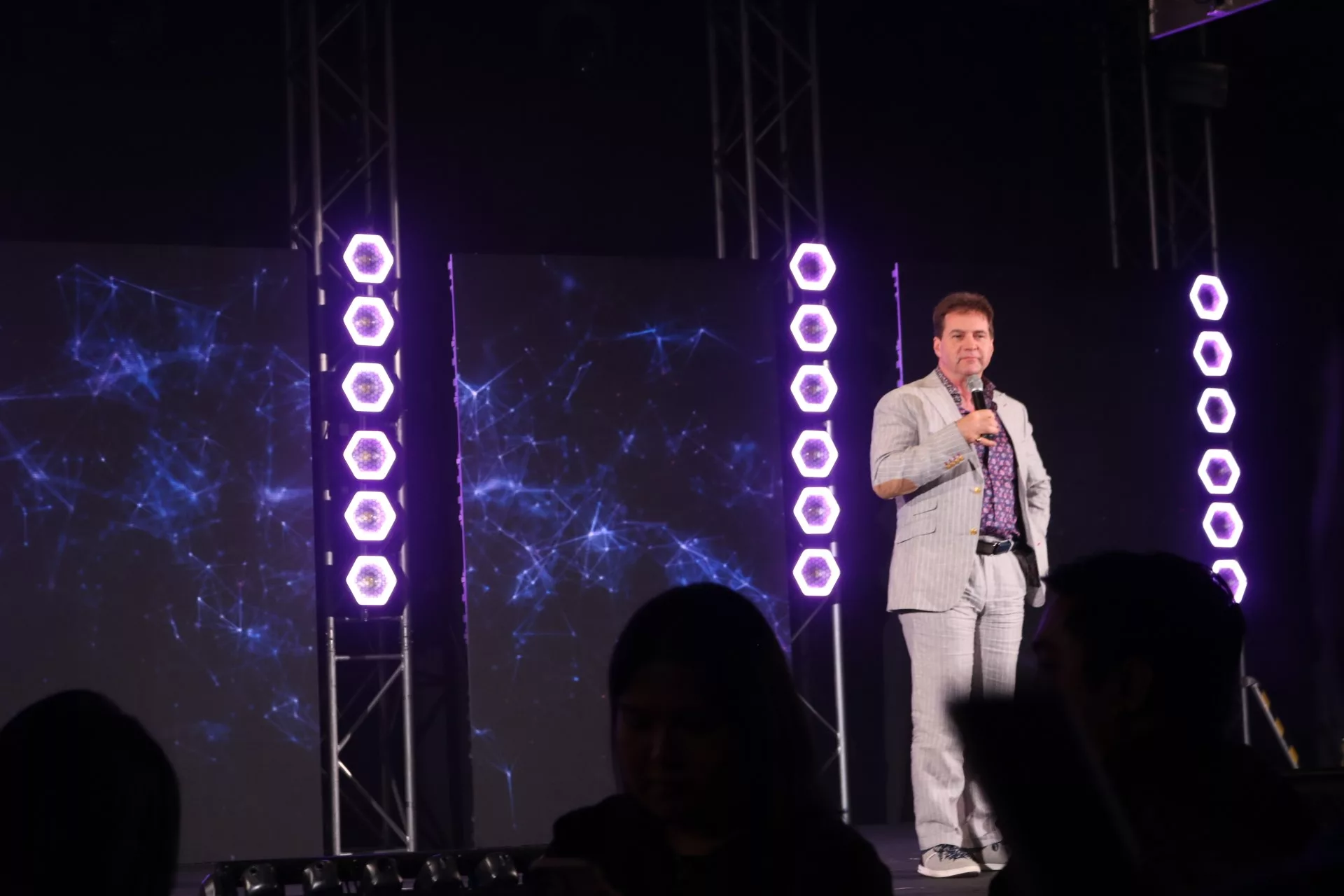 "I want people to have a dream, not because other people in Silicon Valley think it's a great idea that will help advertising, but because you think in your local community you can make money," said Dr. Wright.
"What I want to see is an explosion—a Cambrian explosion of new developers," he continued.
Revamping the startup ecosystem
With Block Dojo Philippines finally launched, the Southeast Asian nation is all fired up to kickstart the revitalization of its startup ecosystem, which has been plagued by numerous challenges in the past.
The global program director of Block Dojo, Alex Ball, said capital isn't the sole reason why up to 90% of startups globally fail within their first three years of operation. He went on to enumerate that apart from financial support, budding companies need to have the edge to succeed in the space and the courage to develop services and products that have real value and utility.
"Building a startup is hard; it's risky business, which is exactly why we created the Block Dojo, a 12-week intense, in-person incubator program," he said, adding that the goal of the initiative is to invert the 90% failure to 90% success rate.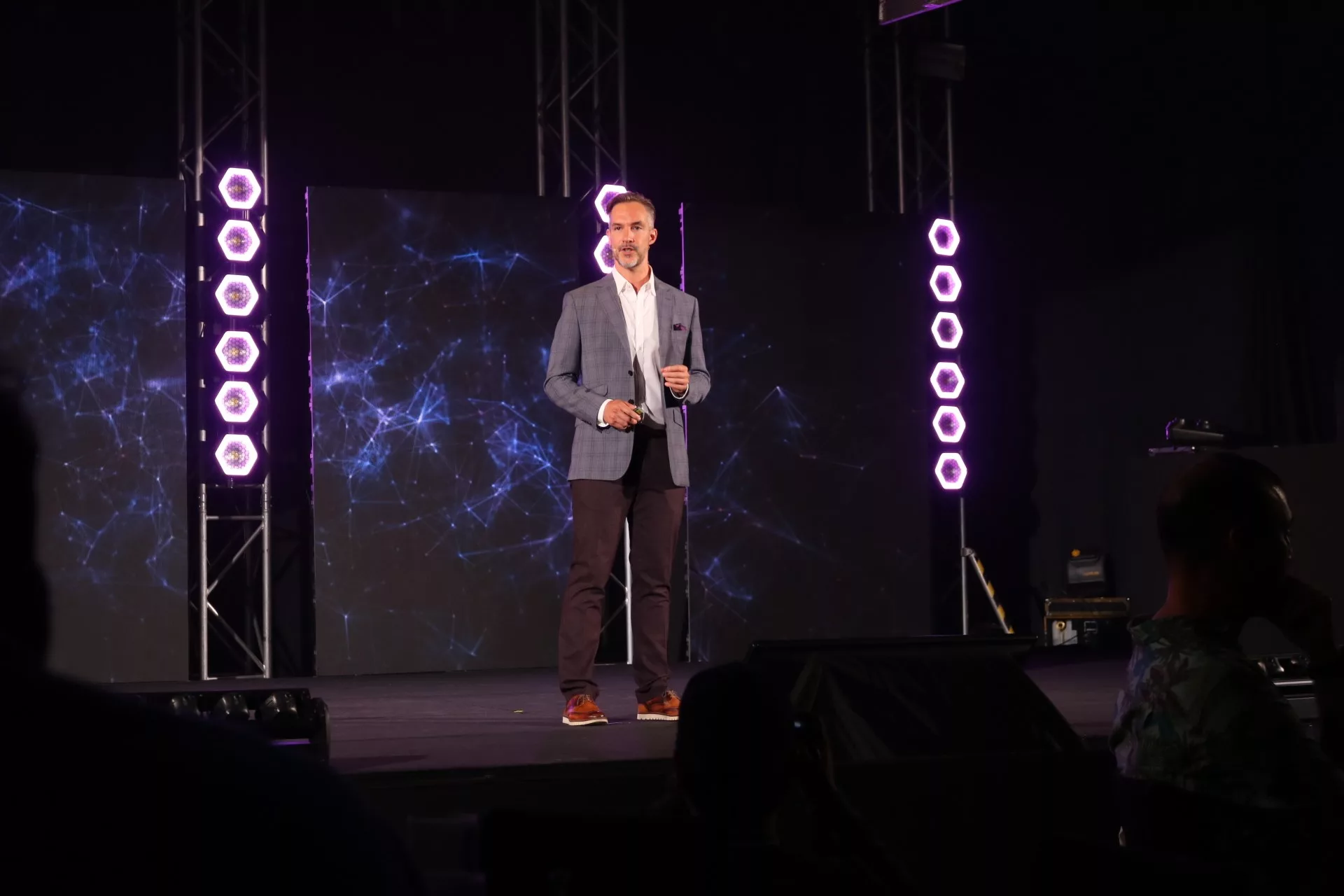 While the launch of Block Dojo Philippines took place this August, it won't be until January before the actual incubator program begins. For the remaining months of 2023, Block Dojo will select its cohorts from a pool of applications it expects to receive. Block Dojo Philippines will train a total of 10 early-stage companies and entrepreneurs under the umbrella of nChain, said Ball.
Honing the chosen companies entail raising their profiles and helping them get investor revenue.
Ball then encouraged startups and those looking to develop their own businesses to submit an application to join the program, which has incubated 41 companies since January 2022. Of these firms, 90% are still operational to this day.
"I strongly believe in the power of entrepreneurship and how entrepreneurship can be a positive engine for growth," Ball pointed out. "And I believe…that we [Block Dojo] could help turn the Filipino talent cap into the next rising tiger in Asia."
Watch: Bataan gov't & nChain are aiming to bring the Philippines to its golden digital age
New to blockchain? Check out CoinGeek's Blockchain for Beginners section, the ultimate resource guide to learn more about blockchain technology.