Episode 26 of the Bitcoin Vision is all about the recently held CoinGeek Seoul Conference. A landmark event for Bitcoin SV (BSV), the event was loaded with announcements, new innovations and feature upgrades.
President of the Bitcoin Association, Jimmy Nguyen, hailed the event as a success in a marathon edition of the show, with much to discuss from the conference.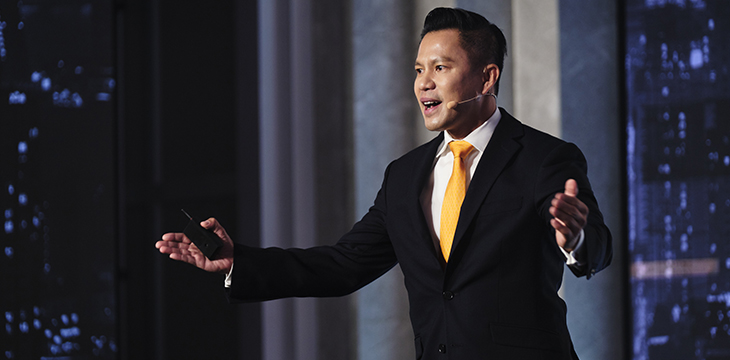 The event saw the winners of the 2nd BSV Hackathon declared, as voted by a panel of four expert judges, plus a live audience vote. Participants were asked to create applications charging microtransactions for actions that are valuable to the user, as a means of incentivizing the usage and adoption of BSV.
While the standard of all submissions was exceptional, the judges had narrowed down the field to the finalists pitching at the event. The third place prize, scooping $5,000 in BSV, went to BitQ&A—a question and answer platform incentivized by microtransactions.
Second place was awarded to Hive, which received an award of $10,000 in BSV for its hive-based content node concept, where creators organize content on specific subjects by individual hives or nodes that can connect to other hives to better organize data. Creators are incentivized with microtransactions on BSV.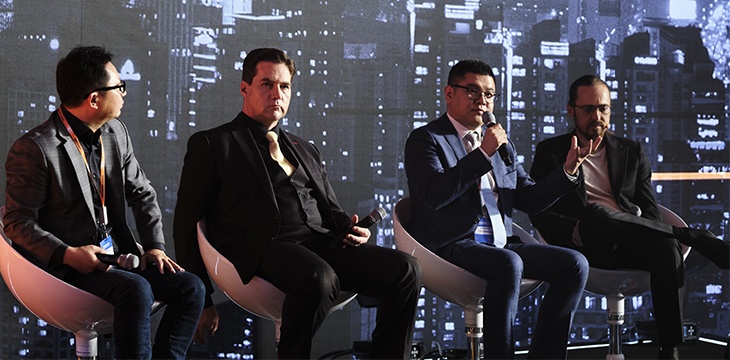 The first place prize of $20,000 in BSV was awarded to Codugh, a platform which helps API developers monetize API calls, incentivizing developers to enter the BSV ecosystem, while fostering the cyclical economy where BSV is both earned and used.
The event also saw the first-ever Pitch Day, where a selected group of Bitcoin startups at various stages of development were invited to pitch for investment. Some 14 companies attended the event, and were met with enthusiasm from VC and investor representatives. The next Pitch Day will be held at the upcoming CoinGeek Conference in London in February 2020. Applications from startups who wish to pitch can be submitted here.
The conversation at the Seoul conference also focused heavily on the upcoming Genesis upgrade, which is set to take BSV back to the origins of Bitcoin.
Steve Shadders explained that Genesis was what Bitcoin was really about. In his presentation, he said Bitcoin was now finally following Satoshi's original vision, ready to embrace the scale of use that was envisaged from the outset.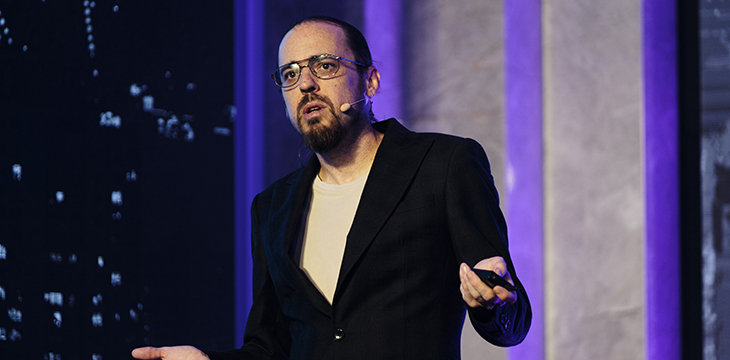 Shadders discussed several of the many features being implemented in the upgrade, which will restore BSV to Bitcoin's original—and optimum—protocol from early 2020.
South Korea's ONE Store presented its BUSKON music delivery platform, an app that will come pre-loaded on some 35 million Android devices in the country. The app is the first enterprise level application for BSV, allowing artists to upload content and get paid by fans in tokens powered by BSV.
Regarded as South Korea's Google Play Store equivalent, the launch is set to introduce potentially millions of new users to the BSV ecosystem for the first time, through micropayments built on BSV. Presenting at the event, ONE Store noted that BSV was the optimum platform for its enterprise scale and commercial needs.
UptimeSV, winner of the first BSV hackathon earlier this year, returned with an announcement of the October 30 launch of their private beta. The platform allows users to provide unused computing power from mobile devices to help conduct uptime reporting for clients, in exchange for earning BSV.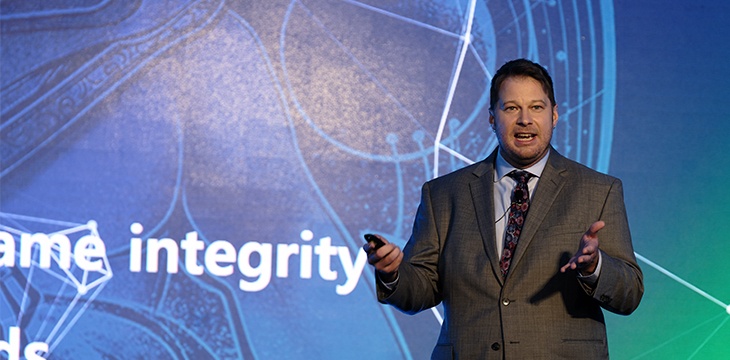 BSV gaming company Kronoverse announced the December beta launch of its game Cryptofights. The gaming platform will allow other developers to release their own games, which can be developed with Javascript, and then port these across to BSV—a much easier way for game developers to get on the BSV ecosystem.
The platform also allows for AML and KYC checks for players, an important step in remaining regulation and business-friendly for game publishers.
Finally, Pixel Wallet, the mobile app which allows BSV to be embedded in image files, returned to announce a new project from investor and director Alex Fauvel. He presented Voam, a digital privatized ID system enabling users to control and profit from their online identity.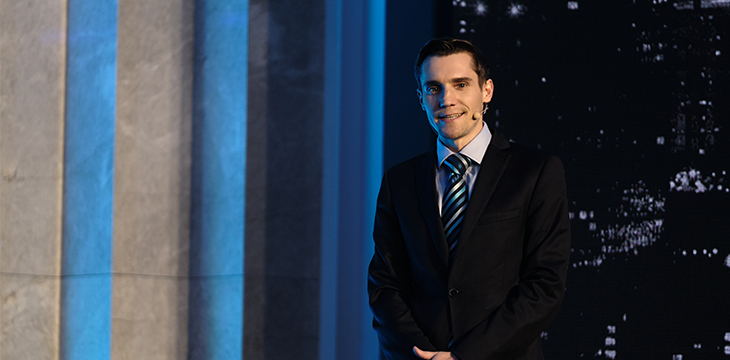 Restricting access to approved paying partners, users can keep their online identity away from activities they don't want to participate in, and ensure their data is only shared with those they choose. The platform will be entirely powered by BSV.
The CoinGeek Seoul Conference was attended by developers from all over the world, a huge moment in the Bitcoin SV journey. Attention now turns to the Genesis upgrade, and the next conference in London in February 2020.
New to Bitcoin? Check out CoinGeek's Bitcoin for Beginners section, the ultimate resource guide to learn more about Bitcoin—as originally envisioned by Satoshi Nakamoto—and blockchain.