Bitcoin Association's latest Bitcoin SV Virtual Meetup heads back to EMEA (Europe, the Middle East and Africa), this time hosted by Centi founder Bernard Müller.
Happy to join the ambassadors of @BitcoinAssn together with @btchudson making 24 ambassadors globally now!https://t.co/GOE7CmGe88

— Bernhard Müller (@BernhardBitcoin) June 3, 2021
Müller, who was recently appointed Bitcoin Association Ambassador to Switzerland, opened the event by reminding the audience that CoinGeek Zurich conference is approaching quickly and that if you have not already registered for this highly anticipated event where big announcements are going to be made, then you should register now!
The presentations
Müller introduced the three individuals presenting at the EMEA meetup: CoinGeek's Chief Bitcoin Historian Kurt Wuckert Jr., UNISOT founder and CEO Stephan Nilsson, and Centbee co-founder and CEO Angus Brown.
After Müller's opening remarks, Wuckert explains about what the audience can expect to see at CoinGeek Zurich as well as why he is looking forward to the conference in Switzerland.
"In the past, it was much more technology-focused, a little more generalist, and this time around we are going to be much more industry-focused and really try to break the technology into how it can be purposed into business in specificity, so BSV in finance, BSV in marketing tech, BSV in various other things," Wuckert said.
"There are about a dozen verticals, so it will be much more valuable to people who may not want to watch three whole days about generalists blockchain stuff but maybe just want to watch the presentations that are appropriate for their business models, so they can watch maybe two or three hours of conference and really get a lot of focused value."
Following Wuckert's talk about the upcoming CoinGeek conference that will be taking place June 8-10, Stephan Nilsson took the virtual stage and gave the audience a crash course on UNISOT.
UNISOT is an enterprise supply chain management platform that aims to provide trust, truth, and transparency across all the actors in the global supply chain via the universal source of truth that is the BSV blockchain.
Nilsson walked the audience through all of the progress that UNISOT has been making over the last few months, and talked about the modules that the company has been launching on a weekly basis as well as the solutions they have launched for both the seafood industry and the food and beverage industry.
Centbee's Angus Brown gave the very last presentation of the day. Brown is a member of the Bitcoin SV Technical Standards Committee and gave a very insightful presentation about regulatory sandboxes.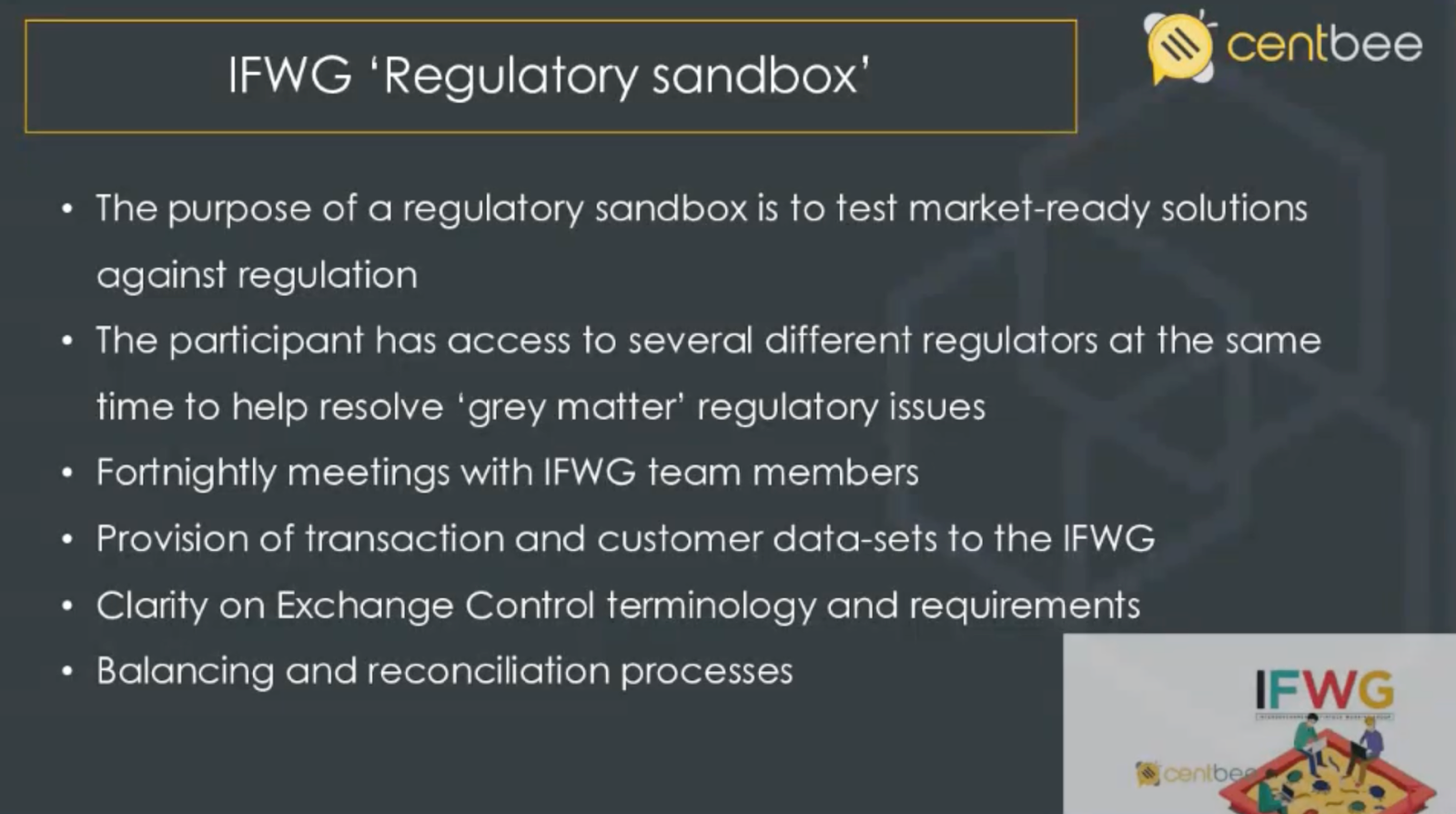 Brown's presentation explored how digital currency regulation has evolved over the years, the role of a regulatory sandbox, and the legal status of digital currency in South Africa, where Centbee is headquartered.
Bitcoin Association's Bitcoin SV Virtual Meetup – EMEA not only provided an environment to learn more about the regulatory frameworks that surround blockchain innovation and some of the most powerful ways that the BSV enterprise blockchain can be leveraged for business at a global scale, it was also a great place to get a sneak peek at what the CoinGeek team has in store for the audience at the CoinGeek Zurich Conference; to make sure you don't miss the CoinGeek Zurich conference you should register today!
And to make sure you never miss a Bitcoin Association event again, you are going to want to keep an eye on both the Bitcoin Association Meetup and Events pages!
New to blockchain? Check out CoinGeek's Blockchain for Beginners section, the ultimate resource guide to learn more about blockchain technology.