At the end of 2019, CoinGeek conducted an interview with known German Bitcoin blogger Christoph Bergmann about the situation of Bitcoin SV in the German speaking countries. At the time, German speaking "crypto media" and "crypto twitter" did not acknowledge BSV and almost no meetups were happening in Germany, Austria or Switzerland.  
However, things have changed a lot for Bitcoin SV in Germany since then. 
The team behind b2029.org is creating a space in Berlin where Bitcoin enthusiasts can get together. In early 2020, B2029 hosted the "BSV Co-working Days" and the "Hello Metanet" gatherings.
The B2029 guys are easy to get in touch with on Twitter. Worth mentioning is the B2029 associated metanetweekly.de website (and their Twitter account) with worthy to read articles about Bitcoin SV in German and English.
Their next B2029 event takes place on July 10, 2020 in Berlin. Find out more about the event here.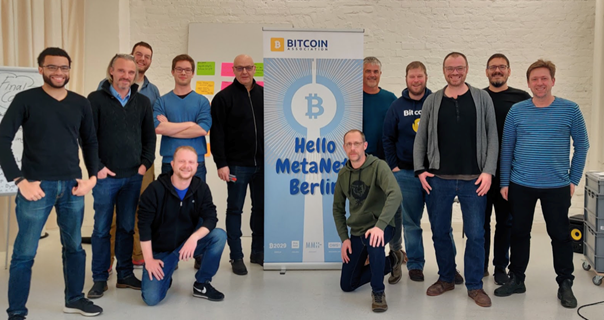 Ekhard Seeßelberg, co-founder of B2029, was kind enough to answer my questions about Bitcoin SV's situation nowadays in Germany and the upcoming "Hello Metanet" workshop.
Hi, Ekhard! Kindly introduce yourself and tell us about your involvement concerning Bitcoin SV.
I have worked in the IT industry in different positions for the last 24 years. Bitcoin spiked my interest very early on and I have spent large parts of my spare time following the developments. I was always convinced that scaling Bitcoin with large blocks is the way to go, so I followed Bitcoin Cash after the first fork, and then logically Bitcoin SV. Since October last year, Stefan Landrock and I are running B2029.
Since our interview with Christoph Bergmann, have German speaking "crypto media outlets" changed their tone on BSV a bit? Do they report more often and more neutral nowadays, or is it the same old "CSW bad" mentality?
Honestly, there is only one German speaking "crypto" publication I follow, and that is Christoph's Blog. I think Christoph is the best German journalist covering Bitcoin and crypto. I am not even aware of any other German media outlet! But there is quite a "blockchain" community in Berlin, and we try to go to meetups etc. as often as we can for outreach. The people we talk to on those occasions are mainly uninformed about what Bitcoin SV is and what it is capable of rather than having a "CSW bad" attitude. This applies even to some hardcore BTC fans that occasionally find their way to our events, mostly by accident.
How was "crypto twitter" in Germany reacting to Bitcoin SV back then and did anything change so far?
My impression is that on Twitter the divide between the camps hasn't narrowed, rather the opposite, and the same arguments are exchanged over and over again. So it's pretty boring. I use Twitter mainly to keep up with what's new in BSV. 
Kindly tell us about B2029—how did you start and where is it going now?
It started with the first "Hello Metanet!" workshop in May 2019. We organised the workshop because following the "unfuckening": unwriter released new tools on almost a weekly basis and we wanted to get together with other BSV enthusiasts for a weekend to figure out how these tools worked and what we can do with it. It was a great weekend, everybody loved it, and so we started B2029 with the objective to become the BSV hub for Berlin and Germany. We now have 4 "products":
the "Hello Metanet!" Workshops, 
the "Metanet Techtalk", a monthly meetup, which started in November 2019, where we have a technical talk followed by a bit of socialising,
the "Co-working days", a week where we invite BSV enthusiasts to visit Berlin, use our space to work and connect with other BSVers. We intend to schedule this around the CoinGeek Conference in London, so that people from far away can easily extend their stay in Europe with a few days in Berlin.
and the MetanetWeekly.de magazine where we post articles about BSV in German and English language.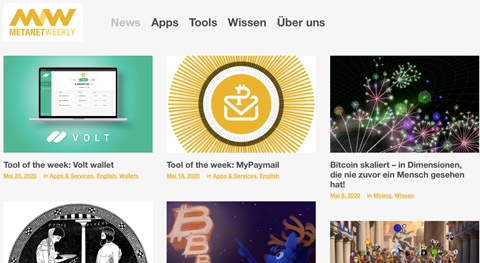 Other than that we had the privilege to host the Twetch team twice, where they held their internal week-long get-together in the B2029 space in Berlin. They are nice guys and fun to hang out with.
For the future we want to continue these events, and reach out to more people in the web and blockchain community in Berlin, to laypersons and to enterprises. 
You have already organized some Bitcoin SV dedicated events in Berlin. Kindly share your experiences with us.
<Whining mode on> It's tough! <whining mode off> It's actually working quite well, I think. We have a group of BSV enthusiasts in Berlin and Germany that are very loyal and are showing up whenever they possibly can, which we appreciate very much. Shout out to the gang, you know who you are! 
Additionally, for each event there are 1 or 2 new faces that show up, so that's very encouraging. I expect this to grow over time, which is the purpose of B2029, but it looks like a "slow and steady wins the race" type of situation.
 There were quite some known "Bitcoin SV names" in your previous events in Berlin. Who was it? What did they do and how did they like it?
For the last "Hello Metanet!" workshop we had people coming from the U.S., Australia, Japan, Belgium and Cyprus. That was amazing. Most notable were maybe Brendan Lee (Bitcoin Association), David Chase (CTO of Kronoverse), Joshua Henslee, Ken Sato, and Josh Petty from Twetch. They were there for the whole three days of the workshop and engaged in helping out, working on their ideas and projects, partake in the discussions, just like everybody else.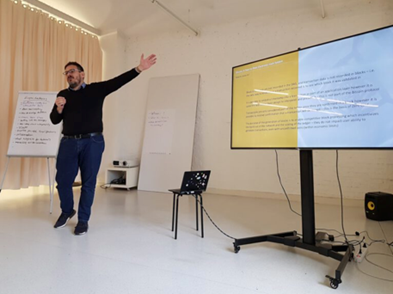 For instance, Ken worked with Christoph Bergmann on the integration of his stablecoin into Christophs BSV plugin for WordPress "Mediopay", David and Paul de Buck built a proof of concept for a boardgame using runonbitcoin and unwriter's Overpool. We wrote an article about how it went down here, I think it gives a good impression of the atmosphere at the workshop.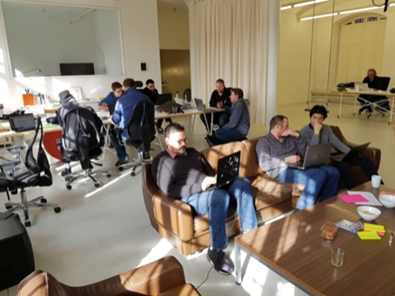 Right now, you are busy setting up the "Hello Metanet"-workshop on July 10, 2020, in Berlin. Who is coming? What can we expect?
So far our core group of people, including Josh Petty, are joining, and Alan and Joana from Agora just confirmed their participation. We are trying to get more BSVers from outside Germany, which is a bit of a struggle due to travel restrictions. What you can expect from the workshop is a lot of fun, interesting talks, interesting ideas, discussions and people. I can say I have always learned a lot during these workshops. 
Are you accepting Bitcoin SV as a payment for the tickets? And how much does it cost?
The price for the ticket is 80 Euro, it includes participation in the workshop itself, but also 2 breakfasts, drinks, and the barbecue we plan for Friday evening. And of course BSV is our preferred method to accept payment.
What do you plan for the future of B2029 in Berlin? Will you reach out to other German cities, too?
For now our priority is to grow B2029 in Berlin, and make it the BSV Hub for Berlin and Germany. So, as of now we don't have plans to branch out, but we'll see what the future holds. 
Thank you very much for your time and your efforts!
New to Bitcoin? Check out CoinGeek's Bitcoin for Beginners section, the ultimate resource guide to learn more about Bitcoin—as originally envisioned by Satoshi Nakamoto—and blockchain.