Calling the attention of the UK Intellectual Property Office: what were you thinking?
In a Reddit post, u/AlarmingAdhesiveness posted a bleeped out letter threatening the user's Etsy store for selling items bearing "the Bitcoin trademark," which the sender states is owned by their client. This is baffling because Bitcoin and its logo are public domain.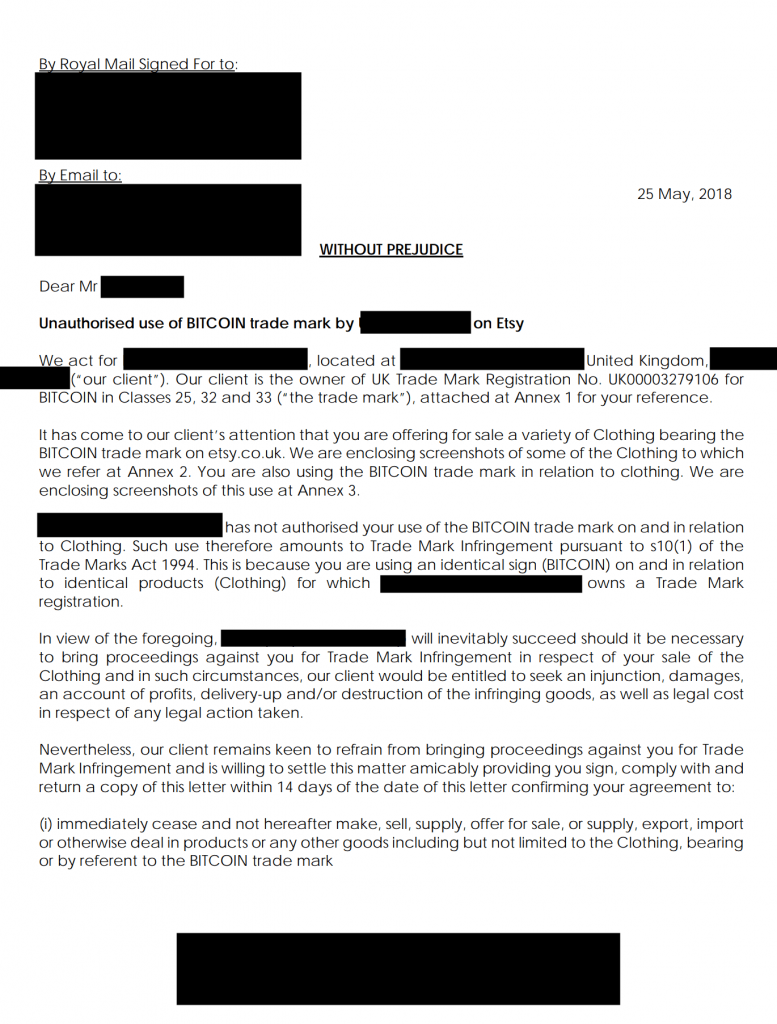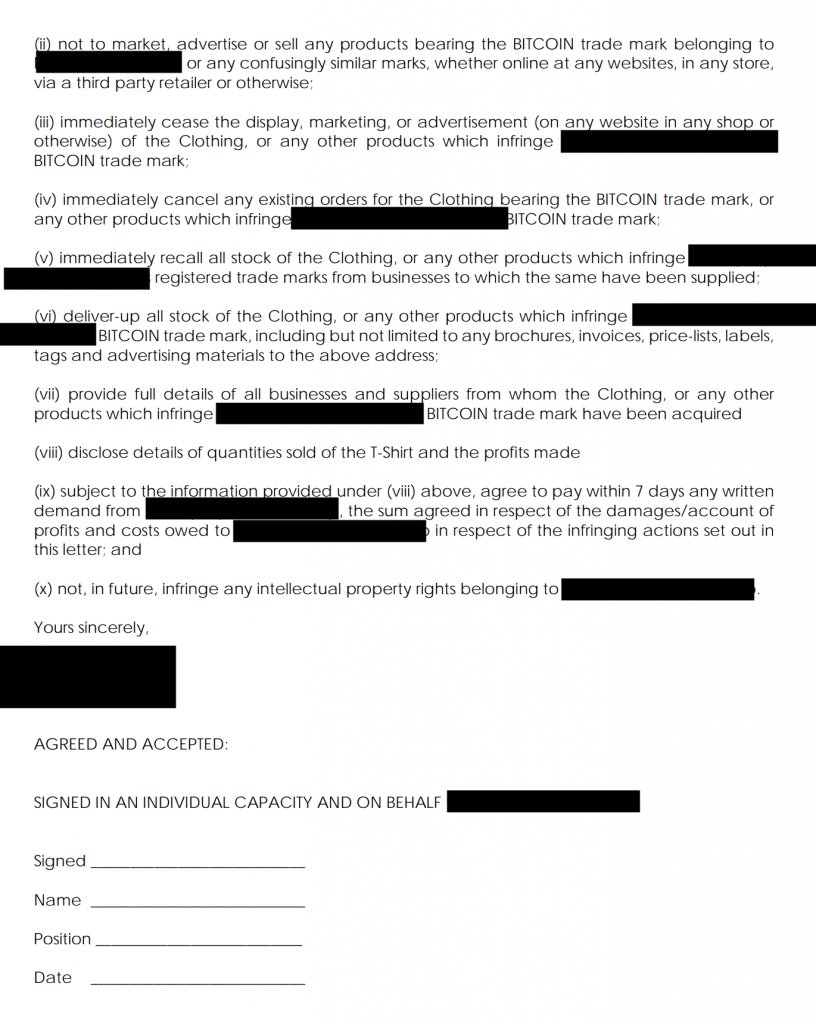 True enough, a search of the trade mark number on the UK's official Intellectual Property Office website turned up a registration for the term "Bitcoin," along with a ridiculously long list of practically every apparel, food item, drink, and whatever else the people at A.B.C. IPHOLDINGS SOUTH WEST LLC could think of. See "List of Goods" section of the trade mark registry.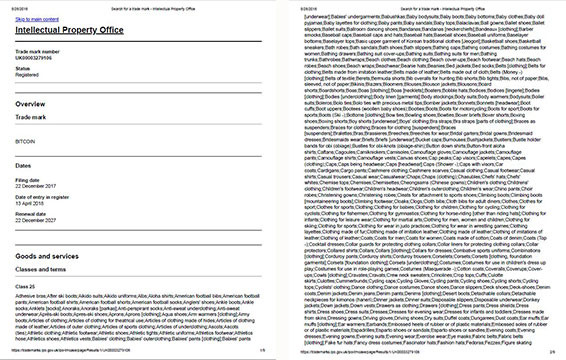 Apart from Bitcoin, A.B.C. IPHOLDINGS SOUTH WEST LLC also trademarked "Westworld" in March this year, two years after the launch of the Westworld series, a modern series version of the 1973 HBO film.
According to a report by Crypto Disrupt, they did a little more digging and found that the trade marks were owned by a Norwegian man named Kjell Halvor Landverk—whose presumably self-written Wikipedia page "may not meet Wikipedia's notability guideline for biographies," as Wikipedia's disclaimer states.
"This article contains content that is written like an advertisement," Wikipedia flagged a warning on Landverk's page—the existence of which is questionable in itself as these pages are usually reserved for actually relevant or well-known personalities. And most have never heard of Landverk until today.
Ultimately, Landverk—or anyone in the world—has no viable claim over the term "Bitcoin," as it is a public, open-source technology.  Some have pointed out that this is similar to someone trademarking the words "dollar," "Internet," and other generic terms and therefore, the trademark is unenforceable.
But while it has been a common thing to see random people on the web trying to take ownership of Bitcoin domains and other well-known terms in an attempt to exploit something they did not make, the biggest question here is: what was the UK Intellectual Property Office thinking? It's not like Bitcoin hasn't made the news over the past nine years, right?
Anyhow, this "trademark" is obviously void and subject to invalidation and inevitable deletion, just like Landverk's self-promoting Wikipedia page.
New to Bitcoin? Check out CoinGeek's Bitcoin for Beginners section, the ultimate resource guide to learn more about Bitcoin—as originally envisioned by Satoshi Nakamoto—and blockchain.