Tech 6 June 2018
Jasmine Solana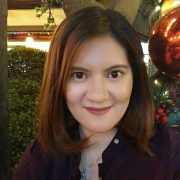 Bitcoin.com, ViaBTC join 'Miner's Choice' initiative for Bitcoin Cash miners
Two mining pools are coming on board the recently announced "Miner's Choice" initiative for Bitcoin Cash (BCH) miners, a move that will eliminate the current dust limit and begin processing a number of zero-free transactions in every Bitcoin BCH block.
Several hours after CoinGeek and nChain announced the initiative, Bitcoin.com mining pools confirmed that they will join "Miner's Choice" in some no-fee transactions, noting that they're also looking to make wallet transactions free as well.
Along with Bitcoin.com, ViaBTC CEO Haipo Yang also announced on Wednesday that his mining pool operations would join the initiative, too.
Currently, the minimum dust limit for Bitcoin Cash is 546 satoshis (0.00000546 BCH). The "Miner's Choice" initiative seeks to remove that limit, allowing users to send as little as 1 satoshi (one hundredth millionth of a single BCH coin) per transaction.
Removing the dust limit also paves the way—faster—for the development of colored coins for Bitcoin Cash since the transfer of these tokens can be encoded in 1 satoshi transactions.
The initiative also aims to accept some zero mining fee transactions in blocks they mine, instead of requiring users to pay a transaction fee of 1 satoshi per byte. The mining firms will designate the number of free transactions they will accept in each mined block. Removing the fee requirement encourages more Bitcoin Cash transaction usage, with users having more choice about how much they wish to pay for sending a BCH transaction, depending on how quickly they want their transaction to be processed. To put it simply, the move will foster a healthy competitive fee marketplace—one that keeps fees low for users while at the same time, support the growth of Bitcoin Cash ecosystem.
'Miner's Choice' gains global traction
For their part, the mining firms of CoinGeek, a Calvin Ayre-owned media site and Bitcoin mining firm, and nChain, the global leader in research and development of blockchain technologies, will adjust settings in the software running on their BCH mining units to enable the changes.
The response from the global cryptocurrency community has been largely positive.
Cryptocurrency news outlet CCN's report, which included nChain Chief Scientist Dr. Craig Wright's statement, has already been picked up by Yahoo Finance Singapore and since been translated into Japanese as well as Russian via Russian news outlet NewsMir.
The announcement was also reported by news outlets altcoin.ist, Bitcoin Exchange Guide, Daily Bitcoin News, and Think Liberte.
On Reddit, users welcomed the news of the initiative. User @TulipTradingSatoshi commented, "I'm waiting for the day in which I will be able to send a 1 input/2 output TX for 1 satoshi. Bring them low fees to me." In a separate post, user @unstoppable-cash called on miners, relay nodes and wallet developers to take accept lower and even zero fees, saying, "It takes all of you to make this work!"
"Of course it is up to the miners as to what they will accept since they are doing the work. BUT, while the block-reward alone is providing sustainable mining operations short-term, it is in EVERYONE's interest (long-term to reach the adoption tipping point sooner) to accelerate adoption with the absolute lowest fees (and some zero) possible," the Reddit user wrote.
Note: Tokens on the Bitcoin Core (SegWit) chain are referenced as BTC coins; tokens on the Bitcoin Cash ABC chain are referenced as BCH, BCH-ABC or BAB coins.
Bitcoin Satoshi Vision (BSV) is today the only Bitcoin project that follows the original Satoshi Nakamoto whitepaper, and that follows the original Satoshi protocol and design. BSV is the only public blockchain that maintains the original vision for Bitcoin and will massively scale to become the world's new money and enterprise blockchain.