Business
Steve Kaaru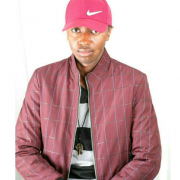 Australian crypto dealer sued for losing clients' $14 million
An Australian crypto dealer faces charges in the country's supreme court after losing his clients more than AU$20 million ($14 million). The dealer, Stefanos Papanastasiou is renowned as the crypto guy for Australia's infamous drug dealing former football coach, Mark 'Bomber' Thompson.
Papanastasiou, also known as Papas, got into the crypto game in 2017, a report by The Age states. This was back when Bitcoin Core (BTC) recorded its all-time-high of $20,000. Just before this, Papas convinced several clients that he had invested AU$500,000 ($355,000) in an algorithm that that could "reduce cryptocurrency volatility and deliver massive financial returns." He thus urged the clients to invest in his fund which would trade BTC and Ethereum tokens.
Papas is being sued by Savvas "Sam" Alexiadis, a property developer who invested and allegedly lost $1.9 million. According to a statement of claim presented to court by Sam, Papas promised him incredible returns. In a text message, Papas allegedly assured Sam:
"I promise this much, I intend to ensure everyone gets a head start, a huge break or hit the jackpot. It's there for us to capitalize from. Sam, the numbers are staggering, seemingly unequivocally within reach. This transition in history, is like no other before it."
Sam claims in the court documents that he transferred over $1.5 million to Papas between July and November 2017. He sent most of the funds directly to accounts controlled by Papas. However, he also sent some of the money to his wife, whom he has enjoined as a defendant.
The report revealed that as BTC peaked in December at $20,000, Papas and his fashion blogger wife were living lavish lives. They apparently splashed over $3.8 million on a luxury home.
However, BTC tumbled quickly, and so did their short lived empire. Papas has allegedly refused to compensate Sam for the money he invested in the venture. The report also claims that Mark Thompson also invested over $700,000 in Papas' crypto fund. Known as the Bomber, Thompson was a legendary football player and coach before his image was tainted by charges of trafficking ecstasy and methamphetamine. Other unnamed famous personalities in Australia also invested in the crypto fund.
Papas has refuted the claims, claiming that "Sam and his associates have a lot to answer for as the truth of events is vastly different and far more sinister."
Note: Tokens on the Bitcoin Core (SegWit) chain are referenced as SegWitCoin BTC coins. Altcoins, which value privacy, anonymity, and distance from government intervention, are referenced as dark coins.
Bitcoin Satoshi Vision (BSV) is today the only Bitcoin project that follows the original Satoshi Nakamoto whitepaper, and that follows the original Satoshi protocol and design. BSV is the only public blockchain that maintains the original vision for Bitcoin and will massively scale to become the world's new money and enterprise blockchain.