If all goes well, construction begins late next year. EYRC Architects and Tom Wiscombe Architecture already have renderings. Roughly 100 square miles. 67,000 acres in Storey County, Nevada, USA. Desert. Population roughly 4,000. $300 million spent. 70 staffers. A town to be built by the river, with a gaggle of homes, a school, drone delivery systems … you get the idea.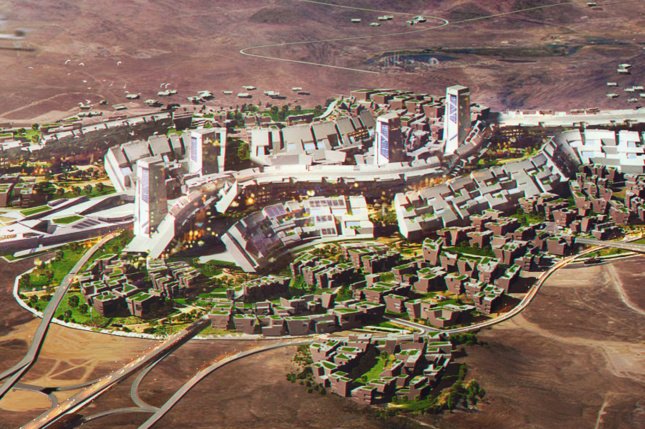 It's being referred to as a kind of first, a "distributed collaborative entity," if you will. The originator, the bankroller, promises it isn't just another get rich real estate scheme, using crypto buzzwords like distributed and blockchain. Even NV Energy has agreed to process payments from the community via blockchain. It's happening.
In fact, the patron is so serious he's vowed to place decision-making in the hands of investors, residents, employees, all held in a kind of corporate legal apparatus. Ninety percent of dividends generated by the project will be turned over to that corporate entity as well, operating "on a blockchain where everyone's ownership rights and voting powers will be recorded in a digital wallet," writes Nathaniel Popper in a fantastic profile for the New York Times.
Blockchains, LLC
Governor Brian Sandoval proclaimed it, "Innovation Park," broadening the name of just one plot to be located on the overall property sprawl. And maybe it's not a coincidence. Low-to-no state taxes have lured tech giants nearby: Switch, Google, Apple, and Gigafactory (Tesla's building, thought the largest in the world) are neighbors.
Incorporated in Sparks, Nevada, Blockchains is the limited liability corporation heading up the project at the behest of founder Jeffrey Berns. He made enough money in class-action litigation to invest in an earlier iteration of Ethereum (ETH). Shorting just prior to its price collapse last year afforded him the opportunity outlined above.
Popper continues, "Every resident and employee will have what amounts to an Ethereum address, which they will use to vote on local measures and store their personal data. Mr. Berns believes Ethereum will give people a way to control their identity and online data without any governments or companies involved."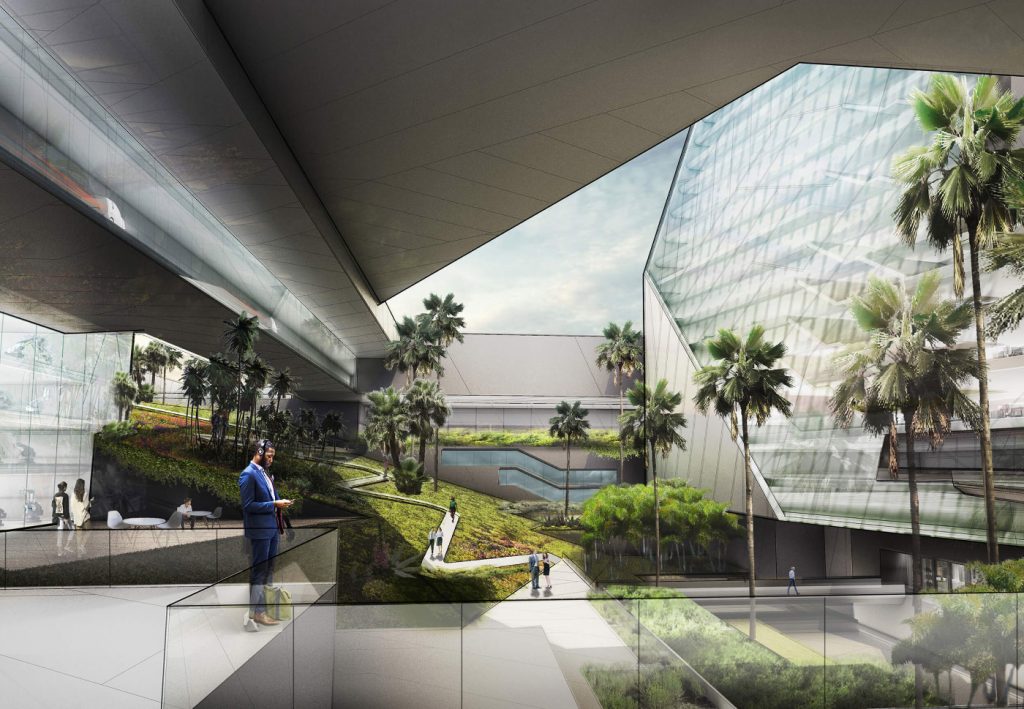 Not the first, nor the last
"This will either be the biggest thing ever, or the most spectacular crash and burn in the history of mankind. I don't know which one. I believe it's the former, but either way it's going to be one hell of a ride," Berns told the New York Times.
Among the many issues facing these kinds of projects is scaling. Ethereum has a notorious problem on that front, and a real world application might just be the motivation for eggheads and super smart developers to move their talents over and attempt workable solutions using live ammunition.
It's not the first, but it does seem to be moving along at a pace like no other project on a similar basis, similar idealistic train of thought. Coincidentally, another like-minded project, Bitcointopia, recently came to a kind of strange conclusion as its 'visionary' was arrested and held on federal charges, mostly unrelated.
The ballad of Morgan Rockcoons
It too boasted of experimental societal goings on, schools, houses, the whole schmear. Only it would live on the Bitcoin Core (BTC) blockchain. It too claimed Nevada as its to-be home, 3D printed homes. Maybe shipping container homes to begin with. Drones. Driverless public transportation. You, again, get the idea.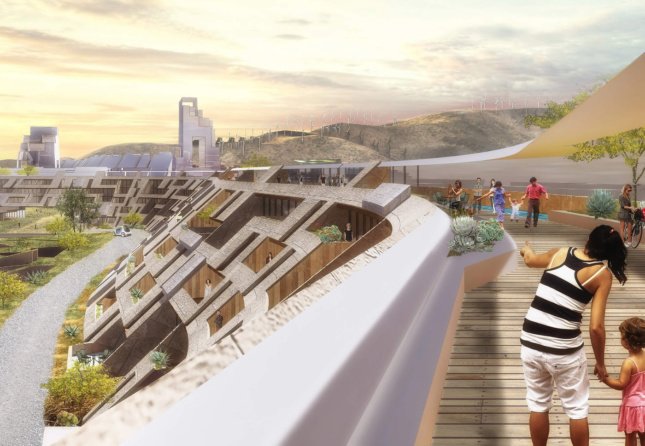 The San Diego Union Tribune detailed how "Morgan Rockcoons, 31, envisioned a new kind of community, one not dependent on the U.S. dollar, an experiment based on artificial intelligence and automation and technology. He has likened it to the futuristic city Walt Disney dreamed up as Epcot — Experimental Prototype Community of Tomorrow — decades ago in Florida."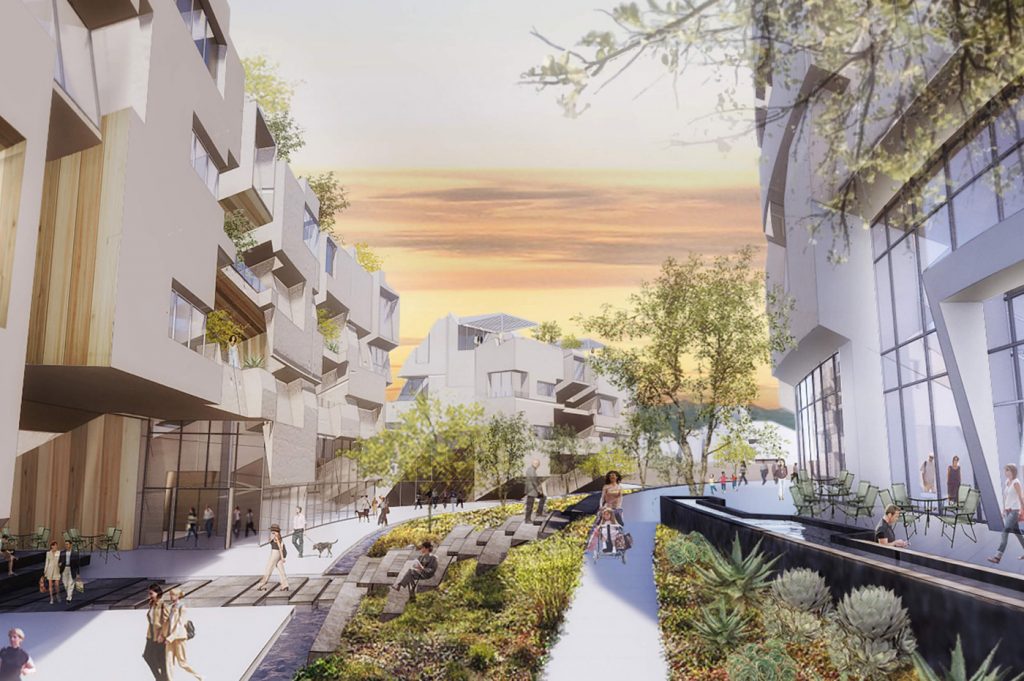 Rockcoons began selling plots. One problem. He didn't own the land, and therefore wasn't permitted to sell parcels. Last week, he was booked on wire fraud, charges stemming from trading BTC while avoiding legal requirements. Rockcoons maintains his innocence in that case. However, with Bitcointopia, 25 plots were sold for a couple thousand a pop (in BTC, of course). Feds maintain all Rockcoons had right to were two lots, less than five acres total and far short of the 1,000 acres he allegedly put up for sale.
Dreamers
"The bitcoin community, we're a lot of dreamers. We want to see the world change, and this was like the start of a seed to change," the project's marketing head explained. True enough, and though it's important to balance probably legit projects such as Blockchains, LLC with that of Bitcointopia, it's also just as vital to not completely sour on the idea no matter how ambitious, far-fetched, or failed each turns out.
In Puerto Rico, wide-eyed crypto evangelists are attempting to bring innovation and growth to an island plagued by worse human made disasters than well-known natural ones. It has been basically bankrupt for years, the public sector sucking every last dime from whatever remains of its producer class. The group, led by eccentrics to be sure, has been heavily criticized and mocked. That's a mistake.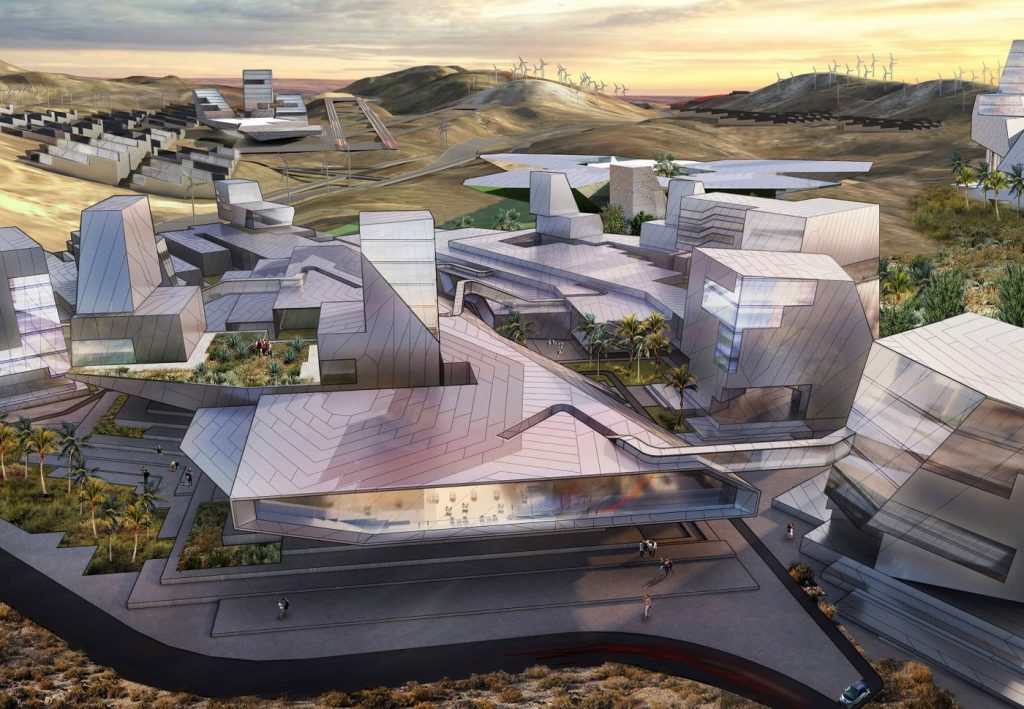 It's a mistake to overlook those who're trying. Even the scams, which I understand hurt a lot of innocent people. The community just needs to keep forging ahead, be it seasteading or chopping our way through the jungles of Chile to erect Gault's Gulch, supporting Liberland, or even pooling crypto profits to buy sovereign land. All of it adds up to something, and it will yield fruit. Just keep building. Buidl.
Edward Kelso is a financial technology journalist based in Southern California. Follow him on Twitter.
New to blockchain? Check out CoinGeek's Blockchain for Beginners section, the ultimate resource guide to learn more about blockchain technology.