The development of ChatGPT and similar artificial intelligence (AI) tools have drawn mixed reactions among industry and government leaders, as well as members of the public worldwide. Some say the rise of AI serves as a stepping stone for further innovation, while others voiced concern over its potential threats to security and society as a whole.
While opinions vary, it is important to note that technology, in general, could be a double-edged sword. The risks and benefits of using technologies such as AI or blockchain are always present, and their success depends on whether the pros outweigh the cons.
This was the topic of discourse at the 2023 National Analytics and AI Summit in the Philippines on June 21, with Analytics Association of the Philippines (AAP) Co-Founder Dominic Ligot giving a detailed presentation on the possible impacts of AI on society as the technology slowly makes its way to the Philippine market.
Unbeknownst to many, the birth of AI did not happen when OpenAI developed ChatGPT, although the tool helped boost its popularity. Its fame, however, was tainted by the rise of misinformation and deepfakes on the internet, whose majority of active users come from Generations Z and Alpha, the age groups who are more than likely new to this technology. This gave AI a negative impression with global leaders scurrying to draft laws to curb the advanced technology's possible negative impacts.
Despite this, Ligot believes AI would be beneficial and would get the recognition it deserves.
"It seemed like all the conferences were very positive, but do you find it odd that when AI finally took the stage, everyone was so negative about it? For me, that's actually a good thing," he said. "Because once upon a time, everyone was negative about the internet, and now, it's second nature to everyone to be on the internet."
Looming fears
Fears often come from uncertainty and the disruption of what humans are often used to, and AI brings that to the table.
Categorizing AI as discriminative and generative, Ligot said both technologies could benefit industries when used properly. The keynote speaker stopped short by saying that risks remain, stressing that of the two, generative AI is what people should be wary about.
Unlike discriminative AI, where the information produced only comes from data feed by users, generative AI works quite differently, as it produces more and newer data from what was initially given.
"And this is what's exciting and also disturbing a lot of people because we're not used to AI producing data," Ligot noted. "We're only used to AI receiving data."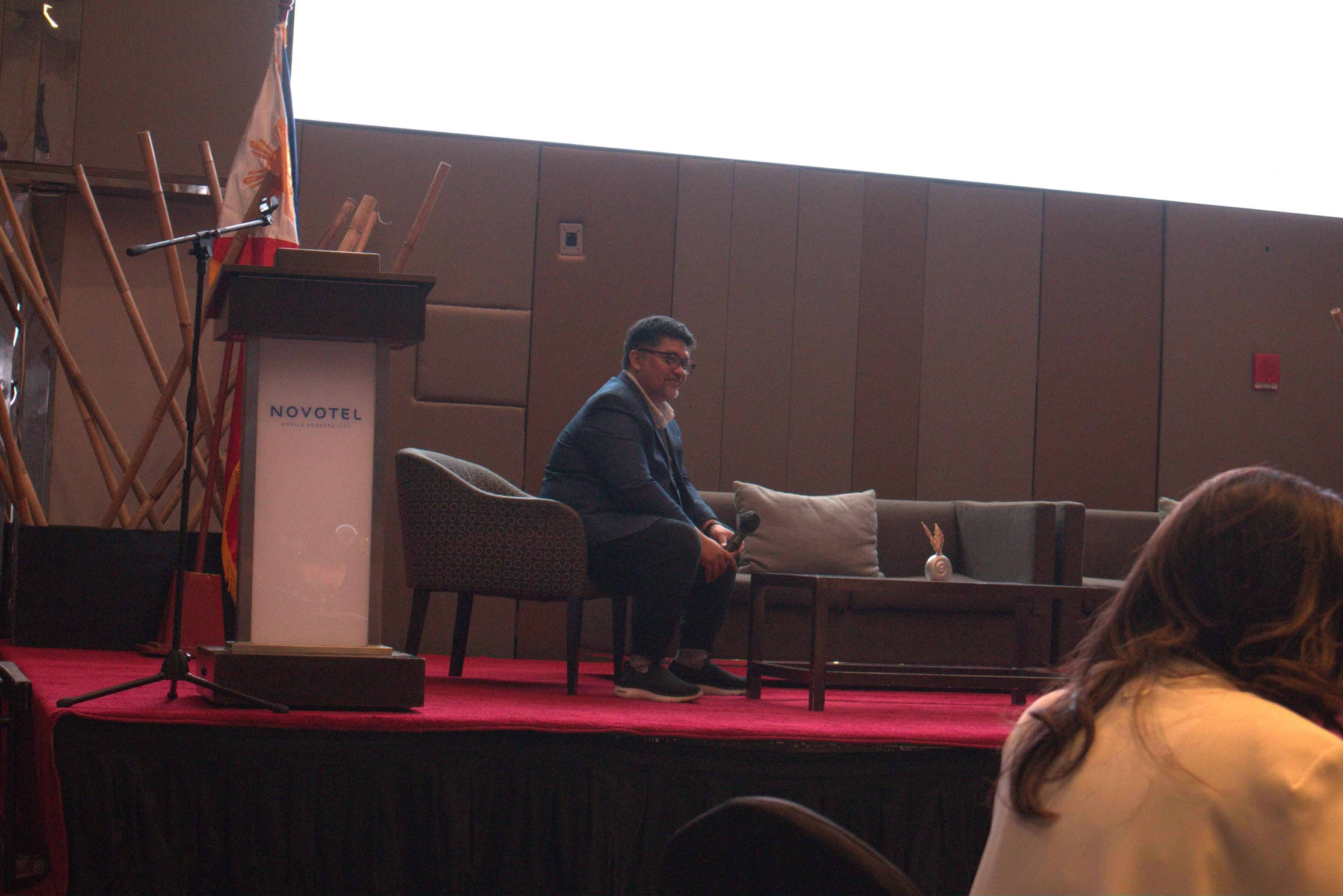 He added that over the past six months, this is what people could not grasp—that AI can do what humans can, and sometimes, even better. Despite this, Ligot highlighted that humans still hold the key to the success of AI, emphasizing that we are the ones feeding data into the technology.
Another point he mentioned was the need to carefully integrate AI, specifically generative, into other tools, stressing that this could make or break the technology. One example, he said, was OpenAI's move to equate ChatGPT with a search engine.
"It's not actually a good way of treating these models. Without getting into too many technicalities, ChatGPT is not a data-based; it's not retreating data from someplace—it builds data," Ligot said.
He noted that statistically, data being produced by generative AI are probable but not always factual, causing problems along the way.
"These are the problems with this generative systems; they're not trained on producing factual data; they're just trained on what looks correct—optically correct," Ligot said.
What does the future hold?
While AI can be intimidating, nobody can deny its capabilities and what it could do more, raising questions about the impacts of such advanced technology on society.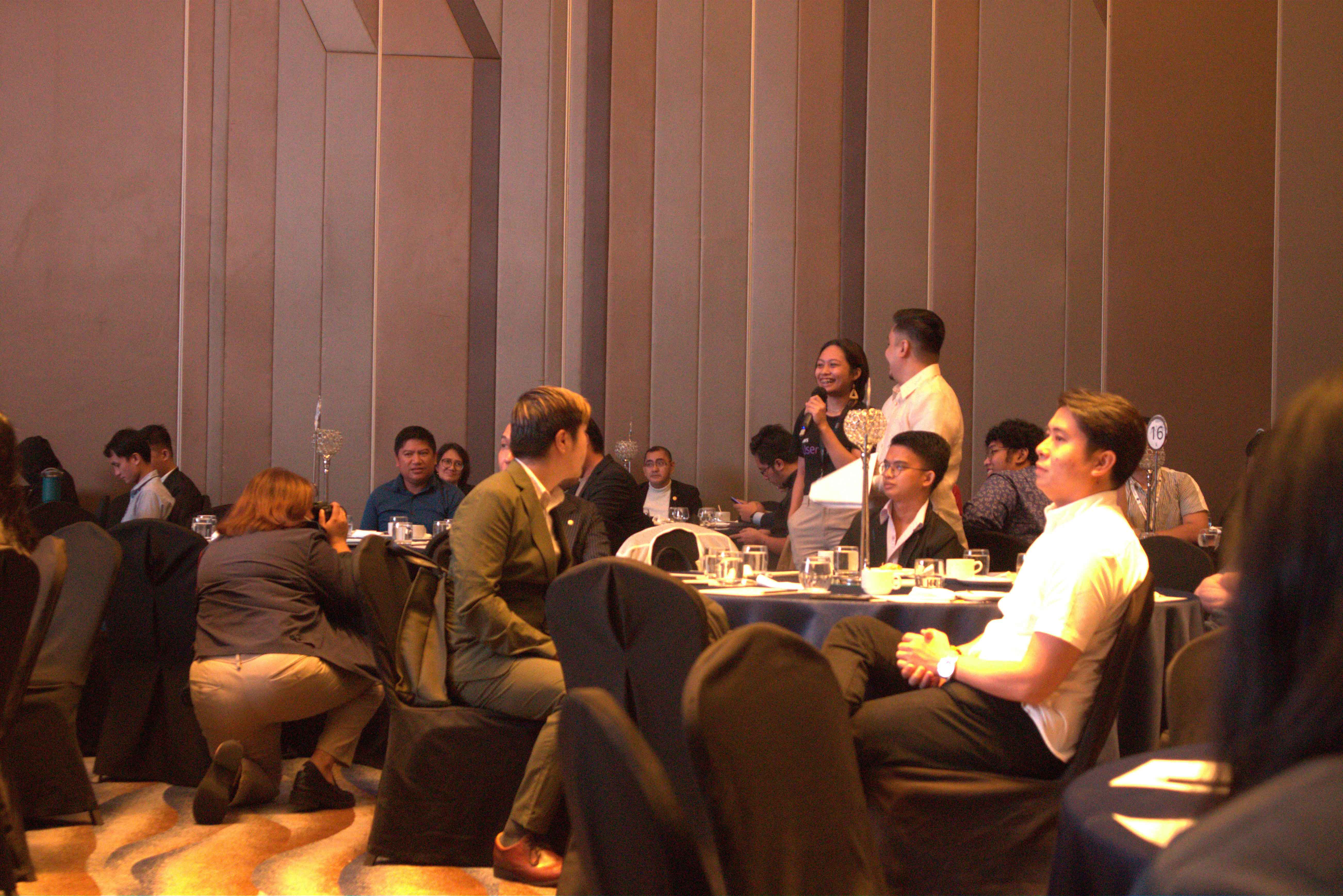 One common issue that global economies face is the digital divide coming from technological developments, which one attendee from the event pointed out.
Ligot was asked whether AI would help address this woe and promote inclusivity.
While the AAP co-founder said he was optimistic that AI could help bridge the digital divide and promote inclusivity, nations should first address the common barriers that keep economies from leveraging the benefits this technology offers.
For the Philippines, Ligot said the biggest hurdle that the national government and public and private sectors should tackle is connectivity, which the Department of Information and Communications Technology (DICT) is currently working on.
"The rest will follow," Ligot said, adding that once connectivity has been established, this would open a pathway for the Philippines to upskill, hire, and retain the right talents and lure private investors to invest in the country.
Meanwhile, when asked whether AI would replace humans in the labor sector, Ligot explained that replacements in the workplace are no longer new, and what the Philippine workforce should do is upskill their people.
"I think this binary thinking is what we need to let go of…It's not AI versus humans but how it can work with humans," he said.
Watch: Philippines set to become Asia's digital nomad haven
New to blockchain? Check out CoinGeek's Blockchain for Beginners section, the ultimate resource guide to learn more about blockchain technology.