Kal Suurkask, the Chief Commercial Officer at TAAL Distributed Information Technologies Inc. (CSE:TAAL | FWB:9SQ1 | OTC: TAALF), gave a talk at the recent CoinGeek Conference in New York explaining the company's approach to ushering in the future of blockchain transaction processing.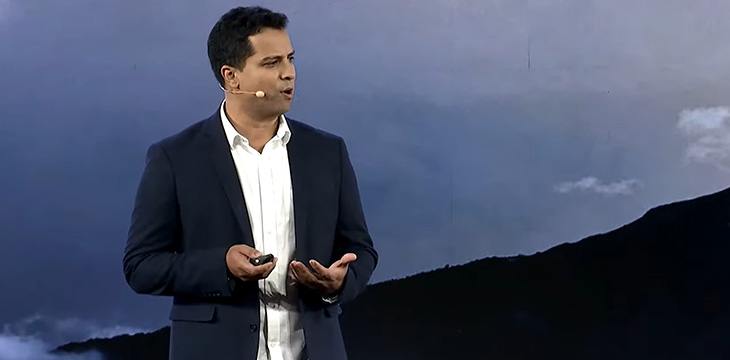 TAAL contributes a large amount of processing power to the Bitcoin SV network. In one of the slides Suurkask showed TAAL's hash power at 405 petahash per second. That will continue to increase over time.
TAAL is different from other organizations in the blockchain industry because its non-flashy business model is predicated on being a blockchain infrastructure company rather than a block reward miner. Suurkask explains that TAAL is creating a platform to allow business and app developers a secure, simple, and cost-effective way to integrate into the blockchain.
Even more significant is that TAAL realizes that this business model is only possible on the Bitcoin SV blockchain.
The BTC network's value proposition is to enable supporters to mine newly minted coins out of the fixed supply then sell them on the volatile price speculation market. Only BSV scales, has proven utility, and is capable of massive transaction throughput. Suurkask states that this ability to scale, the low-cost fees, and stable protocols create an environment that fosters innovation and unlimited potential use cases.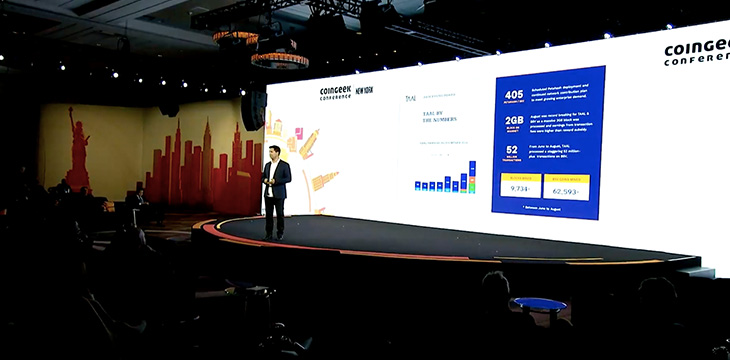 From June to August, TAAL processed 52 million transactions—and the number continues to grow. Their infrastructure was tested and passed. It now employs a three-pronged approach of write, read and analyze, and tokenize to drive more people to build on the blockchain.
TAAL wants to make it possible for any organization to "start their digital transformation today." It offers simple, flexible, and unique pricing and services to help developers and companies write their applications and data to the blockchain. Their Whatsonhain (WOC) services make it possible to do something with data to create innovations by reading and analyzing it. TAAL's STAS token protocol enables innovators to develop new use cases across multiple industries by creating and issuing any type of token.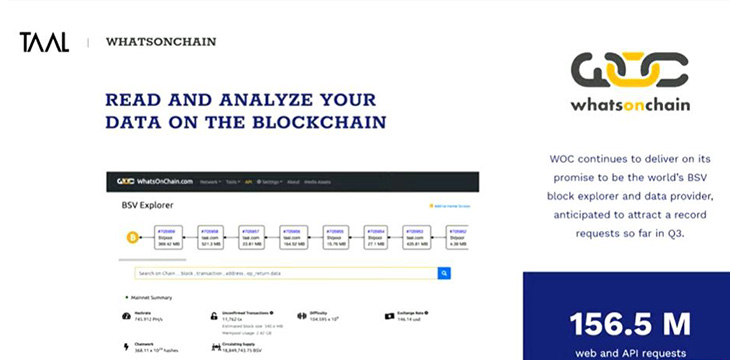 Write, Read & Analyze, and Tokenize underpinned by BSV's low-cost and scalable network. That's TAAL's value proposition. While it might sound boring to some, it allows businesses to optimize rather than focus on their infrastructure. For anyone who's used AWS or MS Azure, they're now a powerful blockchain-based equivalent on the market.
Watch CoinGeek New York 2021 Day 2 here:
New to Bitcoin? Check out CoinGeek's Bitcoin for Beginners section, the ultimate resource guide to learn more about Bitcoin—as originally envisioned by Satoshi Nakamoto—and blockchain.