One of the hot topics at the recent World Football Summit was fan engagement. As well as keeping current club fans interested, multiple panels discussed how to engage new fans worldwide and the younger generation of digital natives.
I sat in on two panels, 'Fan Engagement and Evolving Paradigms' and 'The Young and Free: Engaging What Comes Next,' to find out what some of the football industry's heavyweights have to say about these issues.
Some common issues and themes throughout the panels
After listening to both panels, it became apparent that some common threads ran through them. All clubs, wherever they are based, realize they have a global presence and that many of their fans will never attend a game at their stadium. They're focused on attracting new fans from other parts of the world and keeping them engaged.
Olly Dale, Commercial Director at Arsenal FC, said, "Arsenal has gone global." He and his team were surprised that the English Premier League club now has twice as many fans in the United States as in its native England. Dale said the club has a comprehensive plan for keeping fans engaged, including many digital and virtual experiences.
Tim Jäger, CEO of Eintracht Tech, talked about how his firm built an app to manage interactions with fans of Eintracht Frankfurt. The app allows them to track players' interests and has built-in features like ticketing solutions and an e-commerce store. They also focus on bringing new fans to the club from concerts and other sports events at the stadium.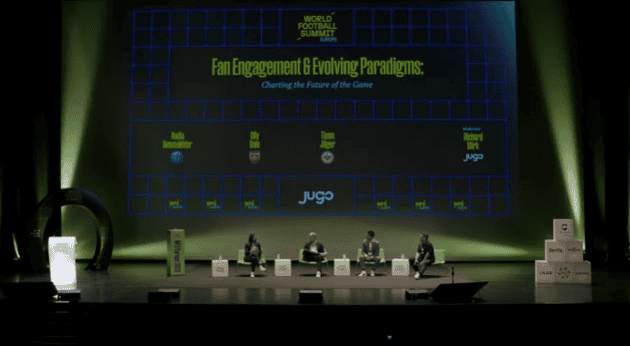 Nadia Menmokhtar, Head of Brand Development at Paris Saint Germain, recognized that a strong identity was necessary when building a brand. Her club is focused on promoting specific values like respect and humility as well as excellence, innovation, and empowerment. "95% of fans are abroad and will never come to Paris," she acknowledged, highlighting the need for digital experiences.
The second panel, featuring speakers from football media companies and some heavy-hitters at established and up-and-coming clubs, focused on many of the same issues. All acknowledged the need to keep fans worldwide interested, and everyone mentioned the necessity of making data-driven decisions to power engagement.
The perfect use case for blockchain technology
Those with an understanding of the BSV blockchain have probably already spotted several ways it can be used to help football clubs achieve their goals.
Data was at the heart of all of the discussions, and there's no better way to ensure data integrity than to utilize an immutable ledger to ensure it has not been tampered with, stolen, or altered in any way. While club-branded apps must always be the front end that fans engage with, a bulletproof back end that ensures fan data is unhackable and totally accurate will only enhance what entrepreneurs like Tim Jäger are doing.
As for engagement, an earlier panel titled 'Global Reach and Monetization with Web 3 Metaverse Digital Twins' covered how 3D replicas of entire stadiums can be created, allowing fans to tour them and attend games in a virtual form. On top of that, blockchain-based fan engagement platforms like Zetly can reward fans with NFTs, tickets to special events, and even micropayments and financial rewards for participating.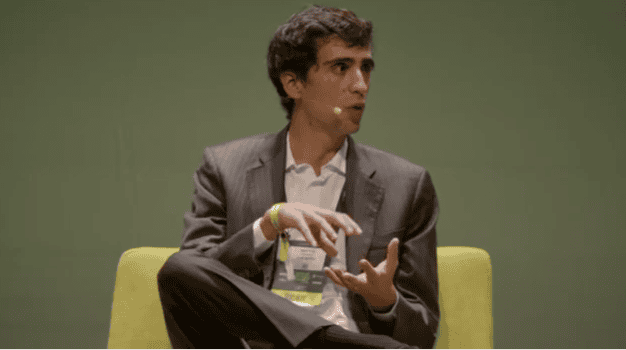 The BSV blockchain was designed to facilitate peer-to-peer, two-way communication and engagement. While today's Web2 social media platforms allow that to some extent, it's still limited compared to what the blockchain can unleash.
Authentic digital memorabilia delivered straight to a fan's wallet for attending a game? BSV blockchain can enable that. Virtual tours of iconic stadiums like Wembley or Old Trafford? Firms like Transmira can create just such metaverse experiences. Micropayments for each fan that boosts a post on social media? That has already been tried and tested on the BSV blockchain with apps like TonicPow. Proving club funds are spent in alignment with fans' values? Easy—it's all visible and verifiable on the blockchain.
Football industry leaders must look seriously at how the world's most scalable public blockchain can help them reach their goals. It's a match made in heaven.
Watch the Web3 trifecta: Robert Rice talks about combining AI, metaverse, and blockchain into one
New to blockchain? Check out CoinGeek's Blockchain for Beginners section, the ultimate resource guide to learn more about blockchain technology.