Tech
Cecille de Jesus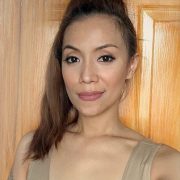 William Shatner, Solar Alliance building solar-powered crypto mining farm in Illinois
Shatner is the spokesperson for Solar Alliance, and they are turning an abandoned factory in Murphysboro, Illinois into a bitcoin mining farm.
Celebrities are jumping in on the cryptocurrency bandwagon as of late. And Canadian actor, author, producer, and director William Shatner is one of the latest to join the trend.
Shatner is currently the spokesman for Vancouver-based solar energy installation company Solar Alliance, a partnership that began after he had them install a solar power system in his home. And now, they are building a solar-powered bitcoin mining farm in an abandoned 14-acre factory—previously Curwood Plant, in Murphysboro, Illinois. According to Shatner, Illinois has a policy requiring utility companies to purchase renewable energy works perfectly for their venture.
"Think of the irony of a computer building in a coal mining area offering employment," Shatner said in an article for The Southern Illinoisan. Will Stephens, the city's mayor, has welcomed the venture with open arms, as it will create jobs the city needs, and will hike up the property's market value—whether it succeeds or fails.
"From my perspective, we're going to have someone who will occupy a previously derelict property, and whatever development comes out of it will just make it more marketable if the project is not successful," Stephens said.
Recently, an outpour of interest has flooded the cryptocurrency space. Celebrities have started dipping their feet in as well. And while Shatner's venture seems far more solid and legitimate, other celebrity involvements were drenched in controversy—with some even coming close to some potential and serious legal repercussions.
Among those was Floyd Mayweather, who was highly paid to promote a cryptocurrency start-up called Centra, which has been shut down by the SEC and whose founders are now facing charges of fraud.
Shortly before that, rapper 50 Cent also ended up in authorities' radars after initially claiming he  had 700 BTC stashed somewhere, saying he forgot that he actually accepted BTC payments for his 2014 album, Animal Ambition. This would have been worth $7 million at the time he tweeted about it. But there was a problem: he filed for bankruptcy in 2015, which could mean that he did not fully disclose his assets at the time. 50 Cent has backtracked on the surprise forgotten bitcoin since, saying he didn't really own any bitcoin but went along with the story for publicity purposes.
Note: Tokens on the Bitcoin Core (SegWit) chain are referenced as SegWitCoin BTC coins. Altcoins, which value privacy, anonymity, and distance from government intervention, are referenced as dark coins.
Bitcoin Satoshi Vision (BSV) is today the only Bitcoin project that follows the original Satoshi Nakamoto whitepaper, and that follows the original Satoshi protocol and design. BSV is the only public blockchain that maintains the original vision for Bitcoin and will massively scale to become the world's new money and enterprise blockchain.