Tech
Cecille de Jesus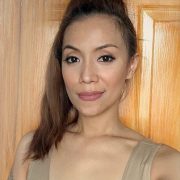 Walmart's blockchain-based food supply tracking platform goes live
Suppliers have begun entering food products into the ledger.
In 2016, Walmart announced its partnership with IBM for a blockchain project meant for recording details on all food supplies that enter their system. The project aimed to ultimately improve food safety by gathering detailed information on food suppliers, including where food supplies were  grown and how, as well as the inspector who gave it the clear. This would supposedly make it really quick to accurately pinpoint any contaminated food sources and take them off the shelves before consumers pick them up.
Frank Yiannas, vice president of food safety and health at Walmart, announced at the MIT Technology Review's Business of Blockchain conference in Cambridge, Massachusetts that this platform is now live. According to a post by Bloomberg, Yiannas says the tracking time for produce was cut down from six days to a mere two seconds.
Walmart isn't the only one leveraging blockchain technology for food safety. Beijing-based e-commerce giant JD.com has also recently started working on their own blockchain-based platform for tracking meat supplies to increase safety and shut out illegal and counterfeit meat from the supply chain. Blockchain technology has massive implications for streamlining supply chain management, cutting down on redundant and inefficient processes as well as substantially reducing overhead costs. Tech giant Samsung is also working on transitioning to a blockchain-based system for managing their multi-billion dollar business, which Samsung SDS Co. blockchain chief Song Kwang-woo announced earlier last week.
And based on recent developments, it seems Walmart is gearing up for even bigger blockchain transitions. Just last week, the US Patent and Trademark Office (USPTO) published two other patent applications filed by the retail giant: one for a vendor payment sharing system, and another for a "courier shopping system."
Before that, they also filed a patent application for a "smart package system," which looks like a management system for delivering packages using autonomous vehicles. Their proposed solution also incorporates a tracking system and a monitoring system that can check the state of the package's contents, as well as where the package is at a given moment, who has custody over it, why it's there, and when it will be delivered.
Note: Tokens on the Bitcoin Core (SegWit) chain are referenced as SegWitCoin BTC coins. Altcoins, which value privacy, anonymity, and distance from government intervention, are referenced as dark coins.
Bitcoin Satoshi Vision (BSV) is today the only Bitcoin project that follows the original Satoshi Nakamoto whitepaper, and that follows the original Satoshi protocol and design. BSV is the only public blockchain that maintains the original vision for Bitcoin and will massively scale to become the world's new money and enterprise blockchain.