Events
Derek Tonin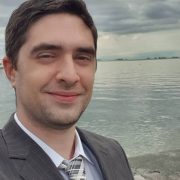 Twitter user launches developer sponsorships for CoinGeek Toronto
It's almost a month until the CoinGeek Toronto scaling conference, which will be held between May 29-30. In an effort to get some of the most deserving developers to Toronto to attend, an anonymous Twitter user by the handle @Street5Wall, with support from @SatoshiEngineer, started a contest to send developers to the conference.
In total, the duo have sponsored 13 developers, putting $500 towards the expenses of each of them to attend the event. They had help from nChain in chosing the winners, who looked into the submission of each developer to determine their merits.
We heard from @Street5Wall, and he helped explain his history in Bitcoin. His interest started when the market was peaking, but he quickly grew tired of the immaturity in the space. "First saw Dr. Wright's YouTube video of his presentation at the Bitcoin Conference in Arnhem, Netherlands, and was completely hooked," he wrote. "It was painfully obvious to me that Craig is indeed Satoshi, and answered every last question in my mind about where this crypto ecosystem should go."
He brings a lot of financial experience to the Bitcoin SV space as well, and wants to see it thrive. "Been working on Wall Street for 20+ years," he revealed. "The Street has been good to me, but also provided unique insight into all the inherent bottlenecks and inefficiencies that can be solved with Bitcoin (SV)."
In his opinion, this is a movement that is too irresistible to stay away from. "This is a once in a lifetime paradigm shift, and I'm thrilled to be a small part of the revolution that Dr. Wright started in 2008," he wrote to us.
So not only is he excited to be part of the Bitcoin Vision, but he's sending a baker's dozen of developers to the Toronto conference. They'll make Developer's Day, taking place on May 29, much more fun. They'll have that workshop day to meet with other developers and show off what they've been working on.
If you want to get a look at these new applications, and marvel in the blockchain scaling available with BSV, why don't you come to CoinGeek Toronto scaling conference as well? You can register in just seconds, and save money on your entrance fee by using Bitcoin SV with Coingate.
To receive the latest CoinGeek.com news, special discounts on CoinGeek Conferences and other inside information direct to your inbox, please sign up for our mailing list.