Events 17 May 2018
Becky Liggero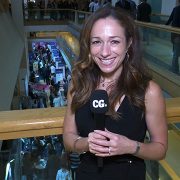 Transform Africa Summit Blockchain Hub recap
The Transform Africa Summit took place last week in Kigali, Rwanda, an event dedicated to accelerating Africa's Single Digital Market. Thanks to the Smart Africa team, K Lab and several other parties, education on Blockchain technology was introduced into the event for the first time with a roaring success.
The first Blockchain dedicated segment, the Blockchain Workshop, took place on May 6th at Kigali's Serena Hotel. The second dedicated segment took place on May 8th at the surprisingly modern Kigali convention center, drawing the likes of African presidents, ministers and regulators in addition to senior-level technology professionals and other leaders from around the globe.
One of the Blockchain Hub's speakers was Dr. Raid Hartani of Algers Smart City, a Silicon Valley based professional with a passion of exploring tech innovation models across cultures, societies and history.  His speciality is in early stage tech ideas such as Blockchain and scaling them to global markets.
"We see blockchain as what we call a 'leap frog' technology that is coming to market and giving the opportunity to disrupt, basically", he told CoinGeek.com.
"Solve problems differently, one. And number two since its new, basically the whole world is probably at the same level so they can take it, build it and then go global with it and number three, its mostly open source so the knowledge is pretty much accessible if you have talent, right? You can have access to it without too many restrictions. Those three things make it very valuable for Africa and for building technology ecosystems in African in our opinion", he said.
While Dr. Hartani's work is focused on innovative tech happening across the globe, he is on the advisory board for Kenyan-based venture "Fin Heaven".
"We looked at the problems of raising money for small, medium enterprises and realized that the whole process of raising money is very cumbersome and difficult to put into practice", he shared.
"So this is a typical example working with Blockchain and you come up with a solution that facilitates all of that. It facilitates the match making, supply/demands on that money raising and that's what that venture does in Kenya.  And the interesting thing is even if it's a North American developed technology, fairly advanced technology and teams and so on, but the first applications are in Africa which is interesting", Dr. Hartani added.
One of the major themes bubbling up throughout the day on the Blockchain panels and presentations surrounded the issue of trade and how Blockchain can be used to improve trade within the natural resources-rich continent of Africa.
"Bitcoin Cash, first of all, enables a payment system. So that's going to open up the markets, the ability to trade, not just locally which is part of it, within the regions but globally. Global money becomes trusted because you know its liquid everywhere", Blockchain Hub speaker and nChain Chief Scientist Dr. Craig Wright shared.
"But we can take that further with the introduction of smart contracts. We can do things like enabling people to invest here, maybe even in coffee plantations, maybe other forms of agriculture, maybe growing plantains, that not get sold locally, but become sold everywhere", he said.
nChain CEO Jimmy Nyugen agreed with Dr. Wright and is a big believer in how much the Bitcoin Cash chain specifically can develop trade practices in Africa.
"We think the power of the Bitcoin Cash Blockchain is not just as a payment system, a currency that we can use to buy and send money, but to transform all kinds of technical functionality and one of the great things it can do is transform trade", Nyguen told CoinGeek.com
"In Africa there's a lot of borders, its seeking opportunities to trade with the outside world and that involves changing lots of currencies, comparing different assets and their value. On the Bitcoin Cash chain, particularly with the May 2018 protocal upgrade that's happening, its restored upcodes in the original Bitcoin scripting language, will pave the way for smart contracts, all kinds of tokenization of any asset.  Financial instruments, rewards tokens, physical assets", he said.
"You can do very automated swapping of assets which can be tokenized. I think that's valuable for a lot of the world, I think that's especially valuable for territories like Africa because it breaks down borders and it allows them to leap-frog into a new technology wave", Ngyuen added.
Bert Kastel of Healid, one of the key organizers behind the Blockchain elements of Transform Africa Summit 2018, played a large role in recruiting some of the brightest minds in Blockchain from around the world and advising the group on content.
"[The Blockchain Hub is] definitely a virtual enterprise of several organizations together. One is K Lab which is an incubator here in Kigali the other one, the Transform Africa team which is organized by Smart Africa and then our team which is also spread out in several continents", Kastel explained.
"We coordinated, but the locals did most of the hands-on logistics and we put together the content and got most of the speakers and tried to pull it together so that there's some energy injected into this conference about future technologies", he added.
When asked to define the overarching mission of the Transform Africa Blockchain Hub, Kastel said when he eventually leaves planet earth, he wants to have made a difference.
"The difference I want to make is I believe that technology drives human advancement.  I want to just identify technologies and facilitate them, if they advance humanity. No borders, no specific countries or specific continents, bet wherever humans get empowered and can fulfill their dreams. And that is very close to the Blockchain world, at least the premises and the promises of Blockchain so that's why it came very natural to me", he said.
Note: Tokens on the Bitcoin Core (SegWit) chain are referenced as BTC coins; tokens on the Bitcoin Cash ABC chain are referenced as BCH, BCH-ABC or BAB coins.
Bitcoin Satoshi Vision (BSV) is today the only Bitcoin project that follows the original Satoshi Nakamoto whitepaper, and that follows the original Satoshi protocol and design. BSV is the only public blockchain that maintains the original vision for Bitcoin and will massively scale to become the world's new money and enterprise blockchain.