TonicPow's new feature allows its users to earn more Bitcoin than before. Thanks to this new update, you don't only get paid when an individual clicks on the TonicPow link that you've posted. Now, you also receive payouts when you make a new post with the link to the target URL, when someone posts a comment with a link to the target URL, and when someone retweets the tweet you published that contains the target URL.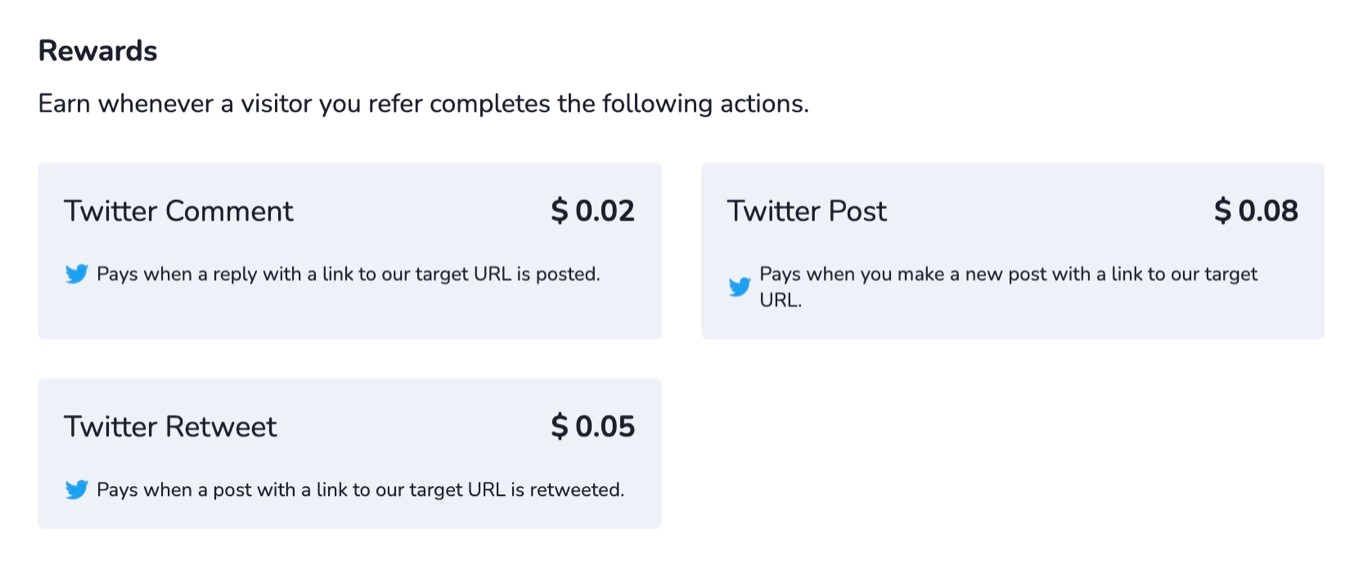 "You no longer need to create a TonicPow link to be rewarded for these goals," said Luke Rohenaz, the co-founder and CEO of TonicPow. "The system will detect that the link you post, retweet, or post in a reply matches an active campaign. It will then pay the promoter if the Twitter account they are posting from is linked to a TonicPow account that is eligible for this campaign."
"The popularity of these models in the BSV ecosystem combined with the need for conversion goal demonstrations to help people understand what is possible with the API encouraged us to launch built-in conversion goals for Twitter actions. We have had these Twitter-specific features on the list for years but avoided Twitter integration because we should be working toward the future of social media (Bitcoin-based open social protocols) not locking ourselves into existing monoliths. We also knew the TonicPow API was always capable of enabling such features if someone wanted to build it. Unfortunately, this didn't happen, [but] we wanted to demonstrate what is possible more tangibly, so we built it ourselves!" He added.
TonicPoW is preparing for the future where distributed ledgers are abundant, but the team knows that most internet users are using the apps and services created by tech giants. So TonicPow decided to combine the most desirable elements of blockchain technology with one of the most popular social media platforms, Twitter. The team also realized they had an edge on Twitter that did not exist on other social networks.
"The reason you see more activity with Twitter integration on BSV is partly because of the presence of BSV proponents on Twitter, but also because most other platforms either do not allow for embedded links or have explicit terms of service that prohibit certain types of activity like automated payments for on-platform activity," said Rohenaz.
What's next for TonicPow?
Lately, TonicPow has been quietly building; this new Twitter-related feature is just one of the many things the team has been developing.
"Another huge undertaking we've been working on for months is the open source BUX suite. BUX engine, server, clients, console, agent, and kube-controller are now at the heart of TonicPow's wallet infrastructure and allow developers an opportunity to build rich Bitcoin-enabled applications that manage wallets for many users without holding onto private keys. There are many wallet services in the BSV ecosystem but nothing robust and open source until BUX came along. We felt this is such a crucial part of a healthy development ecosystem that open sourcing it was important," said Rohenaz.
"As for future features, we have some really exciting things under development. We will do more with tokens soon and will expand the campaign contract structure to allow for sub-contracts (think multi-level affiliate system)," he revealed.
Rohenaz says that we will be hearing more information about these developments soon and that the best way to prepare yourself for these new features is to familiarize yourself with TonicPow.
Watch: The BSV Global Blockchain Convention panel, Marketing, Loyalty Programs & Blockchain
New to Bitcoin? Check out CoinGeek's Bitcoin for Beginners section, the ultimate resource guide to learn more about Bitcoin—as originally envisioned by Satoshi Nakamoto—and blockchain.