At the end of March, the Global Tourism Forum in Dubai dealt with the topic "Blockchain for travel." Well-known personalities from politics and private sectors were invited, including former President of France François Hollande, as well as numerous members of the European Parliament and UNESCO, ministers from various governments, and representatives from the technology and tourism sectors.
Over 10,000 committee and community members watched online as the panelists discussed the opportunities of blockchain technology in the tourism sector on the large stage in the luxurious Rixos Premium Hotel.
How does François Hollande see the recent developments regarding blockchain—will digital currencies trigger the tourism industry?
"I think this system will continue to evolve around the world and the country that will be the most competitive is the one that allows the use of cryptocurrency. […] At this moment, this is a significant advantage for the consumer, since he can use cryptocurrency for all operations, of course for transport, for his stay, for restaurants, but also for purchases and services," he said.
Hollande sees blockchain developments and its ability to further develop tourism as really important. Technologies would open up new horizons. More accurate data through the blockchain and digital currency payments would help governments and the private sector shape their tourism investment plans and services effectively.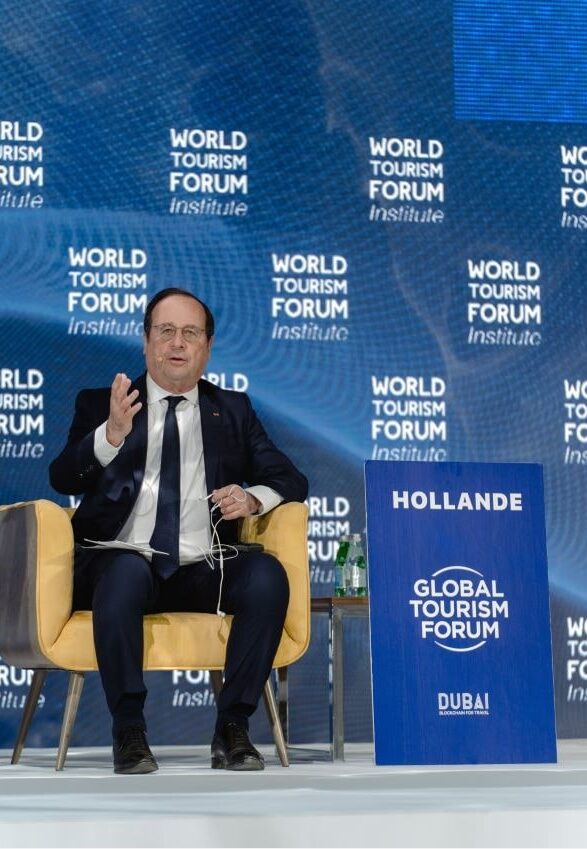 Politicians must become proactive in order for this to be created: "The heads of state and government are responsible for this, they must create all the prerequisites to facilitate mobility, to facilitate travel, and we must be very strict on security and also pay attention to the health precautions and the guarantees for the exchange, and this is where the blockchain gives us an element that allows us to lower the fees and provide more security and promote the movement of travel," says Hollande.
In the end, Hollande thanked them for the invitation. He would now know more about digital currencies and blockchain and make sure it would develop further in his country and use it himself.
Meike Krautscheid, CCO and Lead Blockchain Consultant at SmartLedger, agreed with Hollande that blockchain technology would bring many positive changes to the tourism industry.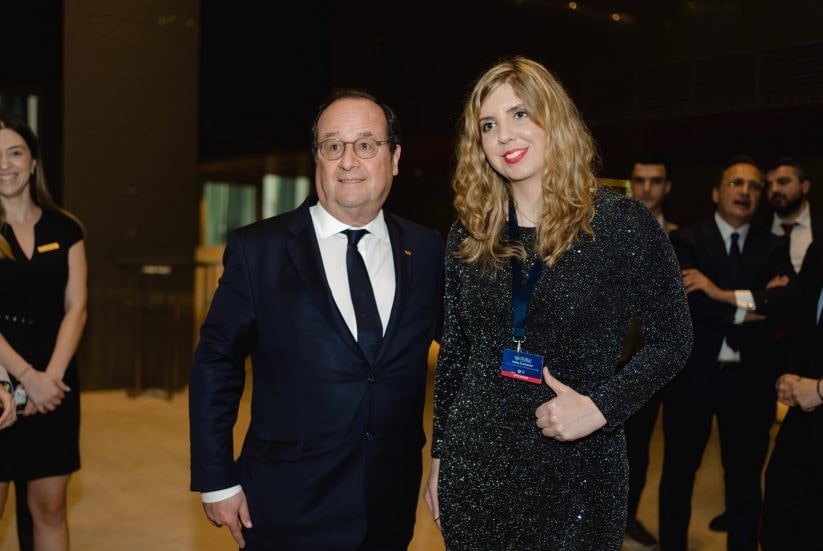 In the panel "Blockchain Evolution and its Disruptive Power," Krautscheid said that many people think of payments and fintech when they hear the word blockchain. "But blockchain isn't just crypto," she pointed out. Of course, in tourism, like other sectors, being able to send instant transactions around the world for a fraction of a cent instead of having to pay 1-5% for payments is already a massive innovation. But in regard to the tourism sector, she would not want to speak of a disruption. A disruption would be an interruption or break of a normal process. Krautscheid would prefer to talk about how tourism could be made much more effective, efficient, and safer while at the same time enhancing the experiences of users and travelers.
For example, data silos would be broken, and all stakeholders would have up-to-date information at the same time. In combination with smart contracts and Ricardian Contracts, contracts can be digitized and automated. Food, water, and luggage security can be better guaranteed in connection with supply chains on the blockchain. Then Krautscheid spoke about the possibilities of NFT tickets, TicketMint, and the Metaverse to create a new pandemic-resistant tourism ecosystem.
"Think of the Metaverse combined with blockchain technology. We can scan an entire city down to the centimeter and you can provide digital, real tour guides on the Metaverse, or you can book a hotel or a yacht on the Metaverse. Or the experiences for travelers can be expanded through AR, VR XR and much more," Krautscheid said.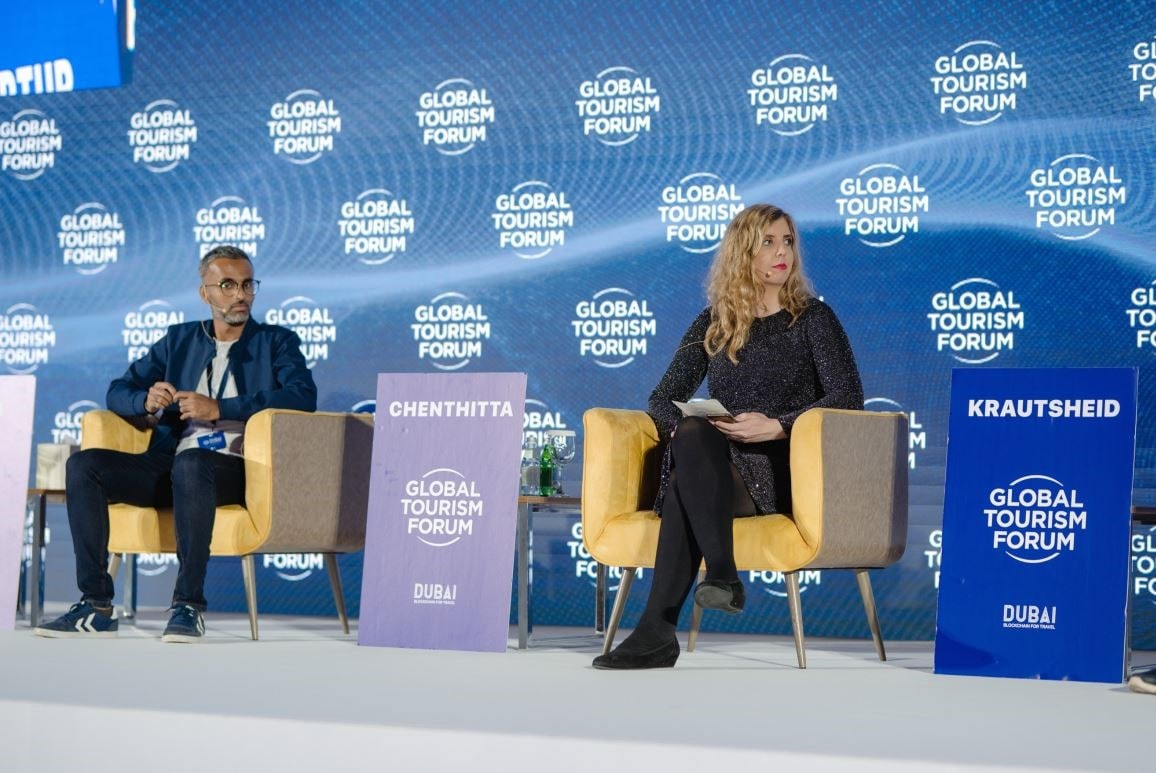 But what's missing for mass adoption in the tourism industry? "Since we already have real use cases and applications, we can use them immediately in various industries. […] A lot of companies or industries don't really know much about blockchain technology so we need education, we need to spread the word, and the word isn't just crypto and going to the moon and making a lot of money overnight, it's the actual use of blockchain technology. And that's what we as SmartLedger focus on and that's what we offer: Working blockchain solutions to make the industry much more effective, efficient, safer and more attractive for tourism," Krautscheid said.
With this event, a good foundation has certainly been laid to open the discussion, spread knowledge and ideas, and create awareness of the blockchain.
"And I think the tourism world will definitely benefit 100% from the use of blockchain technology and its combined innovations," affirmed Krautscheid.
For everyone who wants to learn more about the great possibilities of the BSV Blockchain technology and about its current applications and services of the ecosystem, check out the BSV Global Blockchain Convention, which takes place between May 24 and 26 in Dubai. Anyone who cannot experience the great metropolis and the event in person can register here for the online livestream.
New to Bitcoin? Check out CoinGeek's Bitcoin for Beginners section, the ultimate resource guide to learn more about Bitcoin—as originally envisioned by Satoshi Nakamoto—and blockchain.