The plan is to build one of the biggest loyalty programs in the world, creating a global P2P economy powered by BSV technology. nChain CEO and entrepreneur Christen Ager-Hanssen described how BSV can be plugged into any e-commerce system, tapping a market worth around US$6.8 trillion annually. The latest example is his company STUK.co, which is already operating in the United Kingdom, France, and Scandinavia.
STUK's purpose is to increase engagement, using discounts and rewards for consumer goods and services as a hook to demonstrate how easy it is to run a digital wallet-based economy. Users "discover BSV" themselves by using the services, and STUK is gamified with incentives to explore more and bring new users into the network.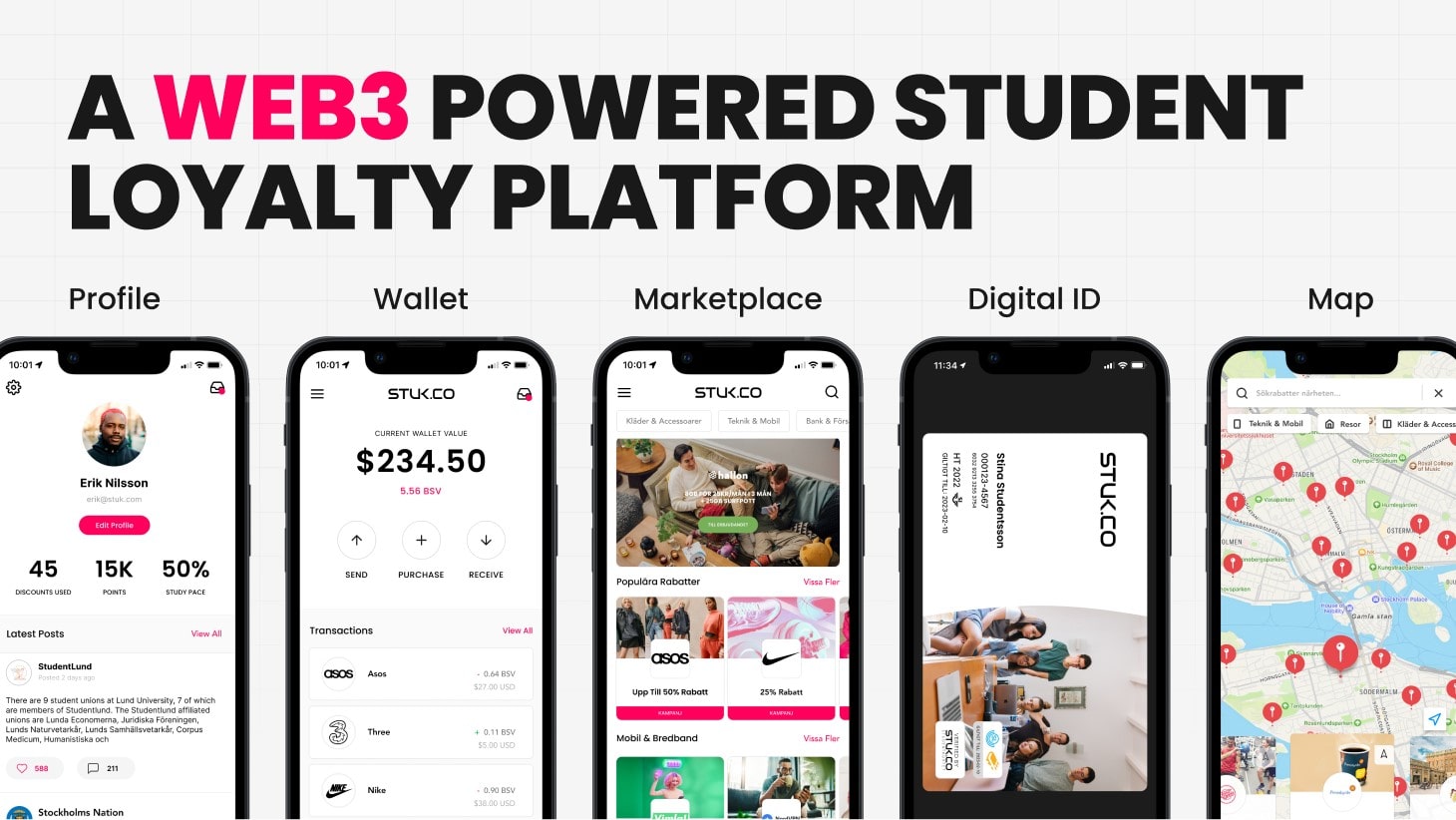 There are already millions of users earning discounts and loyalty rewards on everything from mobile services and electricity to fashion, entertainment and sports. STUK is also working with Asset Layer to build an NFT marketplace that showcases digital-only products. The target market is very broad—in fact, it's everyone. Ager-Hanssen stresses that the aim is to include everyone and everything, to the point where no e-commerce business can afford to ignore BSV's efficiency.
"Now we are moving more and more quality transactions onto the chain," he says. "This is not just data transactions, or a test." STUK is a "gated community" and marketing channel using its own wallet system, with plans to integrate AI and behavioral/purchasing pattern analysis to study consumer behavior and use that data to make the technology even more useful.
BSV is 'lubrication tech'
Consumers will enjoy the benefits of their increasing engagement, but STUK and Ager-Hanssen's aim is to change the whole ad industry. E-commerce is the biggest use case for BSV and once other operators see what BSV-based companies are doing, they'll want to join in.
"We are lubrication tech," he says. BSV is just the infrastructure that can be installed/plugged in to any digital commerce network whether it's consumer-oriented or otherwise.
He evokes a familiar metaphor: "Our 'plumbing' is the core for this world. I am the world's biggest plumber. With our technology, the value of their company will change. It will go up."
You don't need to convince people to use Bitcoin, or be interested in Bitcoin and blockchain, to get them using it. The idea is to have Bitcoin running behind commercial habits and processes that are already very familiar. While BSV's presence is definitely there, it's not something users need to explore first, before figuring out how they should use it. First they use it, then they notice it's Bitcoin.
"We don't talk about BSV, it's something people will just discover … I don't talk about Bitcoin. I only talk about what matters. How to solve problems. Strategic advice and growing value, industry by industry."
Ager-Hanssen also says he prefers to focus on the more positive and optimistic aspects of blockchain and the P2P economy. BSV can "verify" how well it works simply by… working well. Arguments about personalities and specific projects fall by the wayside if it's clear that BSV is quicker, cheaper and more efficient.
"It's all about verification, not about pointing out how bad everyone else is," he says. "The reason I'm here is because I believe so strongly in the technology." As CEO of nChain, he's always looking out for new projects to support and ensure they have the latest tech advances at their disposal.
Though Ager-Hanssen has been heavily involved in technology and e-commerce for decades, he's moving all his investments onto the P2P economy as he seeks others. This is the only way to transform Web2 businesses into Web3.
"I will support you, but you need to have a burning desire to change the world."
Watch Christen Ager-Hanssen on the CoinGeek Livestream Special—DNA of BSV
New to Bitcoin? Check out CoinGeek's Bitcoin for Beginners section, the ultimate resource guide to learn more about Bitcoin—as originally envisioned by Satoshi Nakamoto—and blockchain.