Business
Jasmine Solana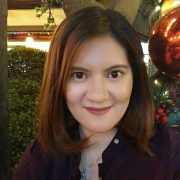 Steve Wozniak loses $75K worth of BTC in Bitcoin scam
Bitcoin scam, it happens to the best of us—even legends like Steve Wozniak.
The American inventor and Apple co-founder recounted at the recently held Economic Times of India's Global Business Summit how he had been defrauded out of a sizable amount of legacy Bitcoin (BTC). If you recall, Wozniak revealed last year that he bought BTC—most of which he liquidated several months later. And that's when, apparently, the man had lost some of his coins.
"I had seven bitcoins stolen from me through fraud," Wozniak said, according to the news outlet. "Somebody bought them from me online through a credit card and they cancelled the credit card payment. It was that easy. And it was from a stolen credit card number so you can never get it back."
Wozniak said he bought the cryptocurrencies when they were still going for $700 each, which means that in today's trading price of $10,777, the stolen digital coins were already worth roughly $75,441.
At the time, Wozniak bought the cryptocurrencies as part of an experiment to see if BTC could take the place of fiat currencies, but decided to sell them later on because he "didn't want to watch the price everyday."
"I had them so that I could someday travel and not use credit cards, wallets or cash. I could do it all on Bitcoin. I studied which hotels and facilities accepted Bitcoin… it's still very difficult to do so. I also tried to buy things online and trade Bitcoin online," he said.
Despite the incident, Wozniak remains to be a proponent of cryptocurrencies. Wozniak previously described cryptocurrencies as better than gold, and unlike the "kind of phony" U.S. dollar, "there is a certain finite amount of bitcoin that can ever exist."
"Bitcoins to me was a currency that was not manipulated by the governments. It is mathematical, it is pure, it can't be altered," he said.
Note: Tokens on the Bitcoin Core (SegWit) chain are referenced as SegWitCoin BTC coins; tokens on the Bitcoin Cash ABC chain are referenced as BCH, BCH-ABC or BAB coins. Altcoins, which value privacy, anonymity, and distance from government intervention, are referenced as dark coins.
Bitcoin Satoshi Vision (BSV) is today the only Bitcoin project that follows the original Satoshi Nakamoto whitepaper, and that follows the original Satoshi protocol and design. BSV is the only public blockchain that maintains the original vision for Bitcoin and will massively scale to become the world's new money and enterprise blockchain.