Business
Cecille de Jesus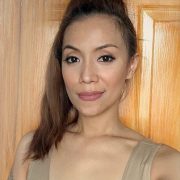 South Korean exchanges hit a snag as government bans banks from backing them
All South Korean exchanges are affected including one of the largest BTC exchanges in the world—Bithumb.
South Korean exchanges are in a bit of a ditch as news breaks out of its government's decision to ban financial institutions from dealing in virtual currencies. Without banks to back their operations, exchanges are crippled until they find alternative solutions. According to a report, the Prime Minister's Office said financial institutions will be prohibited from buying or even just holding cryptocurrencies as collateral.
The news comes shortly after the government announced its decision to regulate cryptocurrencies, with looming threats of taxing profits from value fluctuations still unsettled. The government has been worried as the wild fluctuations in the BTC price reeled in a huge population of South Koreans—CNN reported that students are checking prices between classes, and workers trading on their phones has become a common sight. Prime Minister Lee Nak-yeon stated last month that the government needs to intervene before cryptocurrency trading turns into "some serious pathological phenomenon."
Apart from financial institutions, minors and foreigners will also be included in the ban.
Consequently, banks have stopped issuing virtual bank accounts, with still a bit of confusion as to how each individual bank will handle already existing accounts. Several major banks are saying existing accounts will be cancelled, effectively cutting users off from trading through exchanges that require virtual bank accounts.
Major banks like Shinhan Bank, Korea Development Bank (KDB), Industrial Bank of Korea (IBK), Woori Bank, KB Kookmin Bank, and KEB Hana Bank have all stopped issuing virtual accounts.
Cryptocurrency exchange Bithumb, which holds a majority of the South Korean BTC market volume and is one of the largest cryptocurrency exchanges in the world, said earlier this week that they will comply with whatever regulations the government passes down, and will require proper identification and verification by its users should regulations require it.
Note: Tokens in the SegWit chain are referred to as SegWit1X (BTC) and SegWit Gold (SWG) and are no longer Bitcoin. Bitcoin Cash (BCH) is the only true  Bitcoin as intended by the original Satoshi white paper.  Bitcoin BCH is the only public block chain that offers safe and cheap microtransactions.

Note: Tokens on the Bitcoin Core (SegWit) chain are referenced as SegWitCoin BTC coins; tokens on the Bitcoin Cash ABC chain are referenced as BCH, BCH-ABC or BAB coins. Altcoins, which value privacy, anonymity, and distance from government intervention, are referenced as dark coins.
Bitcoin Satoshi Vision (BSV) is today the only Bitcoin project that follows the original Satoshi Nakamoto whitepaper, and that follows the original Satoshi protocol and design. BSV is the only public blockchain that maintains the original vision for Bitcoin and will massively scale to become the world's new money and enterprise blockchain.