The era of non-fungible tokens (NFTs) is not over just yet; Tom Brady has plans to launch an NFT platform of his own, Autograph.io, which the Super Bowl champion is the chairman and co-founder of.
"Autograph will bring together some of the world's most iconic names and brands with best in class digital artists to ideate, create and launch NFTs and ground-breaking experiences to a community of fans and collectors," said Autograph CEO Dillon Rosenblatt.
Autograph is in its very early stages; at the moment, all individuals can do is join the Autograph.io mailing list. However, Autograph has plans to connect athletes, celebrities, influencers, and big brands to digital artists that will create unique digital collectibles in collaboration with them.
It is unclear if Autograph will live on top of a blockchain network, or if it is merely transcending the world of physical collectibles by digitizing them. Over the past year, we have seen the digital collectible market explode, and have seen many collectibles that are traditionally physical, such as artwork and sports cards, get digitized. Subsequently, the digitization of these collectibles has created a market of individuals that are eager to buy up the collectibles due to their rarity or simply because they believe they can sell them for more money later on.
Most digital artists that are interested in creating NFTs are using Ethereum. However, the cost of minting an NFT on Ethereum can be hundreds of dollars, and if the digital artist is not popular, there is no guarantee that their digital art will sell. That being said, some artists are spending hundreds to mint an NFT due to Ethereum's high transaction fees and gas costs and are not recouping their expense because their art is not selling.
The Bitcoin SV (BSV) blockchain is a sleeping giant when it comes to creating and trading NFTs; as more NFT protocols on BSV get released, we will see a burgeoning NFT market on BSV.
BSV—where NFTs make sense
Digital artists and NFT creators will find that BSV is the most cost-effective blockchain to create NFTs. Instead of shelling out hundreds of dollars to create an NFT on Ethereum due to ETH gas prices, on BSV, you can write an NFT to the blockchain for under a dollar. I was able to write an image to the blockchain—whose transaction ID I could reference to mint an NFT using the image I stored on the blockchain—for less than 12 cents.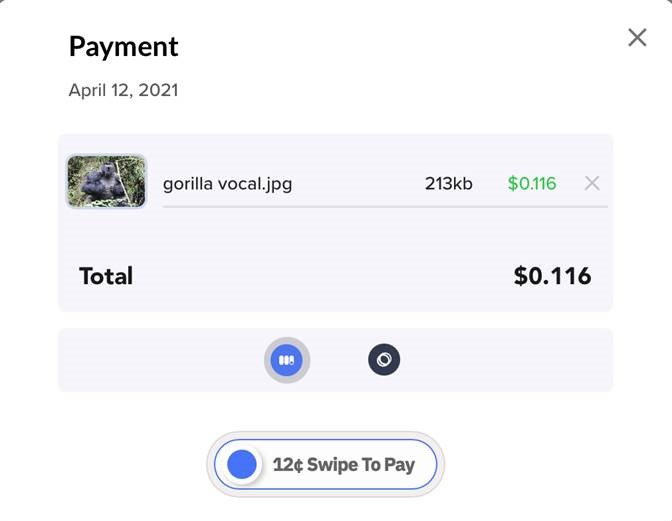 Beyond that, when it comes to selling the NFT, the transaction fee to send the NFT to its buyer would be a fraction of a penny—$0.0052 to be exact––compared to Ethereum's current average transaction fee of $12.41.
NFTs are here to stay
Regardless of how people feel about NFTs, they are here to stay—and it would make the most sense to create, sell, and trade NFTs in the most cost-effective and efficient way possible—which would be BSV blockchain.
We are likely to see more NFT protocols launch on BSV in the near future, especially tools and resources that allow individuals to easily create an NFT as well as wallets that allow you to view and send NFTs to others.
When that takes place, there will most likely be an NFT renaissance the same way there was a token renaissance after Fabriik launched the Simple Fabriik Protocol for tokens.
New to Bitcoin? Check out CoinGeek's Bitcoin for Beginners section, the ultimate resource guide to learn more about Bitcoin—as originally envisioned by Satoshi Nakamoto—and blockchain.