Business 5 April 2018
Calvin Ayre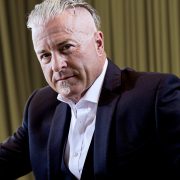 Fear and Loathing in Seoul – Samson Mow and Vitalik Buterin exposed!
I recently attended three back-to-back cryptocurrency events. An ICO-focused one in HK, then Satoshi Vision in Tokyo and now I am at the Deconomy-branded ICO event in Seoul. I had intended to write an article about my experience that focused on the overall cheesiness of the ICO space. However, yesterday I got to see Segwit thought leader Samson Mow and Ethereum 'founder' Vitalik Buterin up close and, frankly, was shocked at what I saw.
First some background. The first event in HK was just as cheesy as I expected. nChain's Dr. Craig Wright, who most consider one of the premier thought leaders in crypto today, was a speaker. His presentation could be viewed as a bit angry, as he is prone to getting angry when forced to listen to the nonsense that passes for science in our industry, but I found his talk impassioned and technically strong.
Mostly, the aspiring ICO CEO's did not even come in to listen to Wright, choosing instead to mill around in the hall discussing – what else – their upcoming ICOs. After all, why wouldn't anyone be more interested in talking up such truly inspired ideas as a coin that can be used to purchase sex (though why a sex worker would want to take a coin that could only be used to have sex with another hooker is beyond me). The event had the feel of an old school multilevel marketing event and I was hard pressed to find anyone interesting to talk to. This event confirmed my opinion that ICOs are essentially scams.
SATOSHI VISION
Next up I attended the Satoshi Vision event put on by Bitcoin Unlimited. Though not a top-tier group from a thought-leadership perspective in my opinion (they are too academic and not practical enough and they talk too much trash on the internet against others in the space), the event they produced was pretty good. My only complaint was that it should have been half the size…too many speakers who added nothing and killed me to sit through.
This event was all about evolving the Bitcoin platform to become the world's dominant public blockchain. Trouble is, Bitcoin BCH is the one true Bitcoin and the only platform that conforms with the original Satoshi White Paper. It's also the only true cryptocurrency and therefore the only technology that can do low-cost, fast and secure micro-transactions.
As Roger Ver said in his speech at this event, this will be the technology that brings financial freedom to billions in the developing world and also fuels the Internet of Things (machine to machine commerce). All in all, I found this event had most of the true thought-leaders in the space in one spot.
Besides Ver, the event featured Amaury Sechet of Bitcoin ABC, Joannes Vermorel of Lokad, Clemens Lee of Yours.org and, of course, nChain's Dr. Wright, whose presentation can be viewed here. Real people solving real problems.
DECONOMY 2018
Next, I hopped on a plane to Seoul for Deconomy 2018, an event that seemed similar to Satoshi Vision but had representatives of two other platforms, Segwit Technology and Ethereum.
Day one of the event promised a Bitcoin BCH v. Segwit BTC showdown but day two was entirely devoted to Ethereum worship. So I wasn't surprised that all conversations by anyone not directly aligned with Segwit or Bitcoin immediately drifted to ICO talk. The exception was the one lonely Ripple presenter.
On day one, I listed to a few speeches but didn't find much to hold my attention so I waited until the big keynote faceoff at the end of the day. The speakers were Samson Mow, Roger Ver and Dr. Wright, each of whom was given 30 minutes to argue his case.
This was capped by a 30-minute debate between Mow and Ver on the subject of Bitcoin scaling. Why Dr. Wright was not on this panel was a mystery to me as he was in the room and is one of the world leaders in Bitcoin scaling technology.
Mow's speech was low key and mostly about his views on the history of money (not shared by many). It also had a pitch for his Segwit and sidechain technologies. Ver's presentation detailed his view of what the economic freedom Bitcoin can offer will mean for the world. He also outlined the damage Mow's Blockstream had done to Bitcoin. Last up was Dr. Wright, who set out to correct the record on areas where he believes the Segwit technology controllers (mostly Mow and his company Blockstream) are spreading technical misinformation. (You can view Dr. Wright's speech here.)
But things got really interesting during the debate. Right in front of my eyes, Mow did all the things everyone has accused Blockstream and Core developers of doing on the internet. He got into some petty name-calling, and kept referring to Bitcoin as BCash. Roger did a strong job of laying out his grievances in this space and clearly won the debate, in my opinion.
And then, things got crazy. They opened up the floor to questions and Mow insisted that the last question go to Vitalik Buterin (who speaks on day two so was in the front row). Though Dr. Wright had not mentioned Buterin or Ethereum in his presentation, this was Buterin's question:
"Why do we allow people like Craig Wright to speak at a conference like this?" Buterin then suggested that Dr. Wight's university degrees are not real.
The question was shocking enough, but more shocking was Mow publicly agreeing to this call for censorship. Censorship of others' opinions is exactly what Blockstream and Core stand accused of by many – including directly by Roger in his debate – and here was Mow, in front of the entire crowd, advocating for the silencing of someone's voice.
Dr. Wright, who was also in the front row, declined to dignify this childish display with a response. You will note the editors of the official video purged Buterin's question, so you have to take my word for this, as I was in the room.
I have known Dr. Wright for three years now and have been to his home in London for dinner on several occasions. During one of the dinners, I was able to look through all his university degree certificates and can attest that they are all real. I also know he is working on his third PhD in law at a university in Paris right now. See for yourself in this wheelbarrow and then ask yourself: why would a 24-year-old university dropout be criticizing an industry thought-leader, who had just given a speech that did not mention Ethereum or Buterin, about his university degrees?
The answer, as is usually the case, boils down to money and power. Earlier in the day, nChain CEO Jimmy Nguyen was also on a panel. As I said above, all discussions went immediately to ICOs. So Jimmy mentioned a number of times that by the end of the year smart contracts and ICOs will be able to be done on the Bitcoin BCH chain.
I know this to be true as over 50 groups have applied to be in the contest to do this and both Lokad in Paris and nChain themselves are also working on solutions (nChain is working with SBI in Japan on this among other things). Craig is providing technical advice to everyone in the contest and to Lokad and SBI. If this happens there will be no reason for Ethereum to exist. BCH has superior technology and the capacity to add features from other platforms, meaning there will eventually be no need for other platforms. Just as there is no need for two internets, there does not need to be more than one payment platform and Bitcoin BCH is clearly the technically superior platform.
So basically what I was witnessing with my own eyes was the fear that the centrally-controlled Segwit and Ethereum platforms have for the person they believe is working to make them both obsolete. I already knew this, but I was still shocked by the immaturity on public display at this event. I doubt I was the only one in the audience that left there inspired to buy more Bitcoin BCH.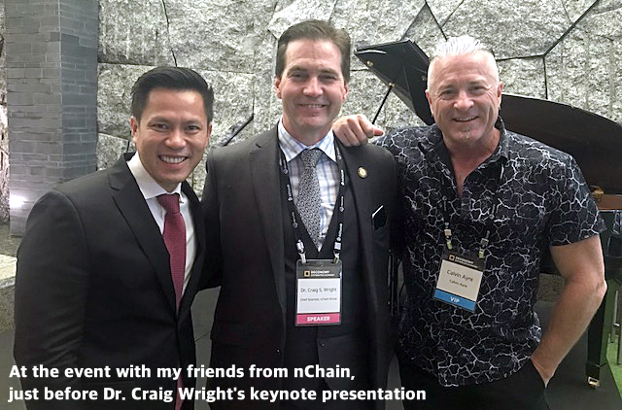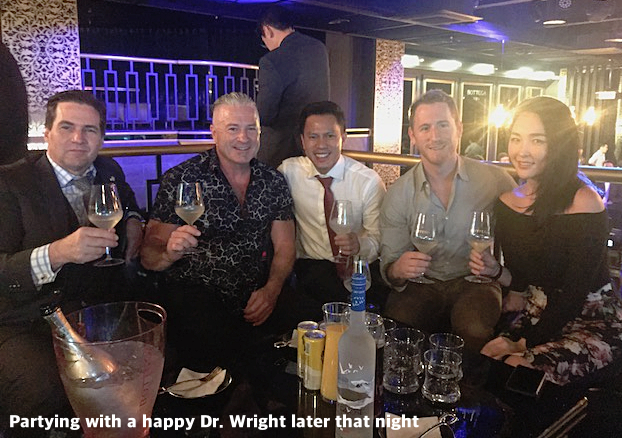 Note: Tokens on the Bitcoin Core (SegWit) chain are referenced as BTC coins; tokens on the Bitcoin Cash ABC chain are referenced as BCH, BCH-ABC or BAB coins.
Bitcoin Satoshi Vision (BSV) is today the only Bitcoin project that follows the original Satoshi Nakamoto whitepaper, and that follows the original Satoshi protocol and design. BSV is the only public blockchain that maintains the original vision for Bitcoin and will massively scale to become the world's new money and enterprise blockchain.