Bitcoin Association Founding President Jimmy Nguyen led a group of Bitcoin SV companies that presented at the Ritossa Summit in early December. Nguyen was joined by UNISOT's Stephan Nilsson, EHR Data's Ron Austring and more as they spoke to the investors about why Bitcoin SV will power the future.
The 13th Ritossa Summit took place in Dubai from December 7-9, bringing together family offices worth over $4.5 trillion in one of the industry's most exclusive event. Attendees got to hear from dozens of speakers including the Prince of the Kingdom of Saudi Arabia.
Sir Anthony Ritossa, who organized the event, lauded Bitcoin SV's vision of making the world better with data. This vision marries perfectly with the Ritossa Summit's core value of uniting to build a better world, he stated.
"This event's core value is uniting together to build a better world. And this marries up perfectly with the driving ambition of Bitcoin SV, to make the world better with data," Ritossa told CoinGeek. "We're in the perfect place for combining these two missions, with the UAE perfectly primed to take blockchain to the next level."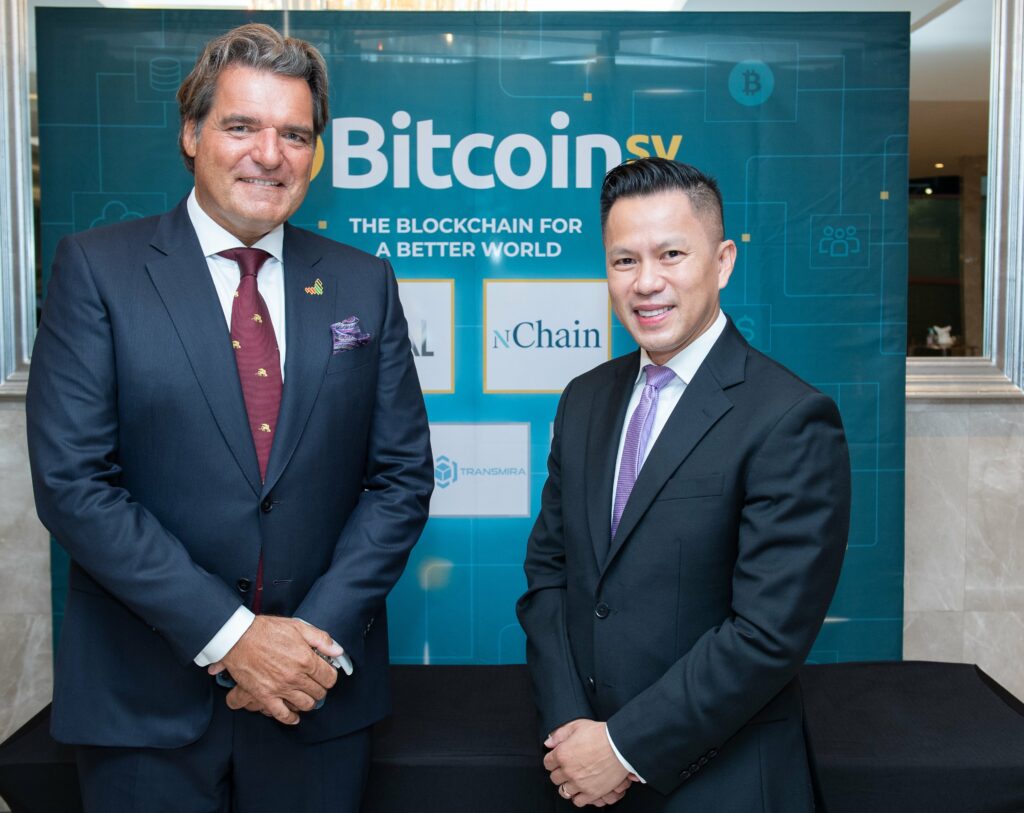 The BSV ecosystem was well represented in the Summit, with Nguyen leading a group of some of Bitcoin's most innovative minds.
"We got to hear from Ron Austring, the chief scientist at EHR data talk about how they are trying to create better healthcare decision making for the global electronic health records system to combat the opioid crisis using Bitcoin SV," Nguyen said on the sidelines of the event.
Other speakers included Stephan Nilsson, the founder of Universal Source of Truth (UNISOT). The Norwegian company has been building a sustainable supply chain, powered by Bitcoin SV. UNISOT's SeafoodChain allows users to track their sea food along the supply chain by simply scanning a QR code.
"We got to hear from Robert Rice about how his AR/VR platform Omniscape can be used not just for marketing and sponsorships with the nice virtual items, but also to power smart cities," Nguyen said.
Philip Runyan, the founder of Veridat, was also among the speakers. Philip's company relies on Bitcoin SV to record clinical research data in order to assure the integrity and hygiene of such data.
"Bitcoin SV is the only Bitcoin project and blockchain that bet understands and realizes what Bitcoin was created to be. Bit-data and coin-money, together. Bitcoin is really the fusion of data and money. We deliver on the promise of what Bitcoin was always meant to be," Nguyen said.
To watch all of the interviews from this conference as they come out, subscribe to CoinGeek.com for updates.
New to Bitcoin? Check out CoinGeek's Bitcoin for Beginners section, the ultimate resource guide to learn more about Bitcoin—as originally envisioned by Satoshi Nakamoto—and blockchain.