Today, RelayX launched an NFT marketplace and its first NFTs–RelayX Cards
Introducing NFTs on RelayX starting with the Card. Launching March 24 at 3:30pm (UTC). https://t.co/fZN842kubl

— RelayX (@relayxio) March 23, 2021
The RelayX NFT marketplace allows individuals to "trade any item [they] want, peer to peer with no counterparty risk. All NFTs are non-custodial and are swapped atomically without a trusted third party," according to RelayX's blog post.
RelayX's NFT card sale went live at 3:30 pm UTC, roughly 700 cards were pre-ordered, while the rest went up for sale at 0.2 BSV a piece when the REX NFT market launched.
As of press time, there are hundreds of RelayX Cards available at retail price and you can buy them via RelayX.com/market/CARD–although you may not be able to get a desirable serial number!
I was late to the party, and I picked up card number 1447.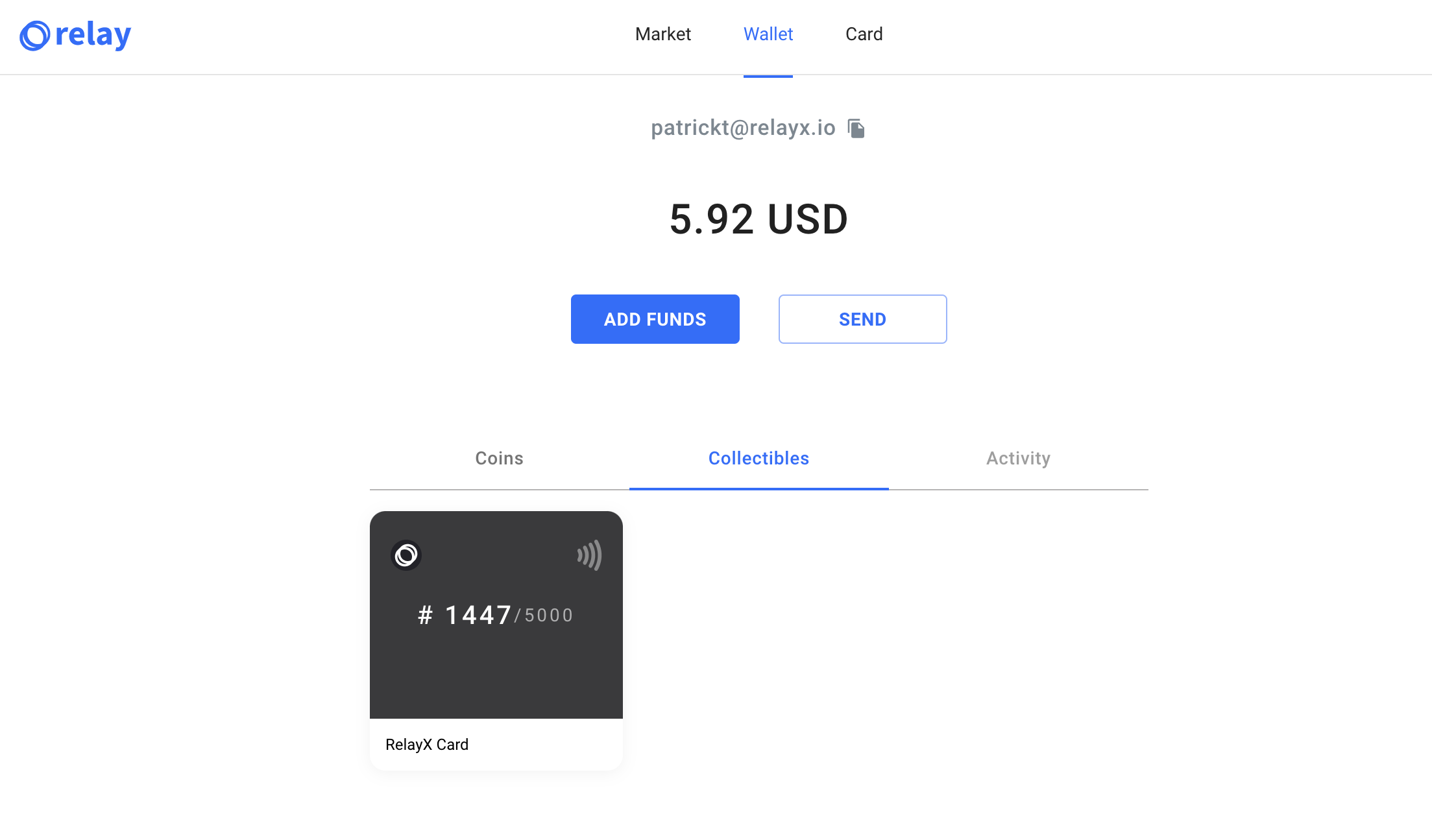 What does the RelayX card do?
According to RelayX, the RelayX card is the world's first BSV debit card. RelayX first announced its card in December 2020 and made the cards available for pre-order at $35 apiece at the time of the announcement. However, the token and NFT renaissance taking place on BSV may have gotten even more individuals interested in owning these scarce cards.
Buying a RelayX card gives you ownership of a digital NFT that represents the card. If you wish to receive the physical card, you must complete KYC. Upon completion, RelayX will ship your RelayX card out.
"To redeem the NFT for a physical card, holders must first successfully complete KYC. Their unique number and 1handle will then be engraved onto the physical card and delivered to them," said RelayX.
"Those who fail KYC or do not wish to complete it will be able to sell their NFT on the marketplace* or gift it to friends."
Beyond redemption and reselling, the RelayX card allows you to spend your BSV in 51 currencies, including USD, EUR, JPY, GBP, CAD, AUD, SGD, and HKD. RelayX says that "For the first 100 days of service, RelayX Cards will be rate-limited to $1000 balance/spend per transaction but no limit to the number of times you can top up."
In addition, using the RelayX card will earn its owner on-chain loyalty points called Relay X Card (RXC) token. "Instead of cashback, you earn instant token-back for top-ups to the card 50% of all tokens will be distributed to cardholders based on a top-up schedule in this manner," said RelayX in a blog post. "Further, Relay will buyback and burn RXC using 15% of revenues earned."
Where to buy the RelayX card
You can buy a RelayX Card NFT at https://relayx.com/market/CARD. There are still several cards going for retail price; there are also several resellers in the RelayX NFT market that are looking to flip their RelayX Card NFT for a higher price!
To learn more about the RelayX Card, you will find all the information you need on the RelayX blog as well as the RelayX Twitter.
New to Bitcoin? Check out CoinGeek's Bitcoin for Beginners section, the ultimate resource guide to learn more about Bitcoin—as originally envisioned by Satoshi Nakamoto—and blockchain.