Men have long dominated the technology sector. In Google (NASDAQ: GOOGL) alone, only 33.9% of their employees are women. According to a recent study, as reported by the Womentech Network, only 47% or "less than half of working-age women" participate in the global workforce.
Now that we're entering a digital age, will these figures change?
On Day 3 of the Philippine Blockchain Week 2023, three thought leaders in the blockchain, digital currency, and wealth space seek to find women's position in the digital currency and enterprise sphere.
HAPPENING NOW: A panel discussion about "Wealth in Web3: Restoring Equity & Building Inclusion Around Women" at the @philblockchain Week 2023. #PBW2023 pic.twitter.com/wH0tfZkYdr

— CoinGeek Philippines (@RealCoinGeek_PH) September 21, 2023
Women in tech: Wealth in Web3 discussions
Titled "Wealth in Web3: Restoring Equity and Building Inclusion Around Women," Naama Pozniak, CEO and founder of Paz Holding, moderated a panel discussion with nChain's Business Development Lead – Philippines Stephanie Tower, Crypto NFT Educator Yashika Khater, and Principal Cross-Border Wealth Manager at Abacus Wealth International Joel Barretto.
Kickstarting the discussion, Tower notes there is a large gap between women and men in any field, not just in blockchain, and she thinks that government officials should build policies for this to be resolved.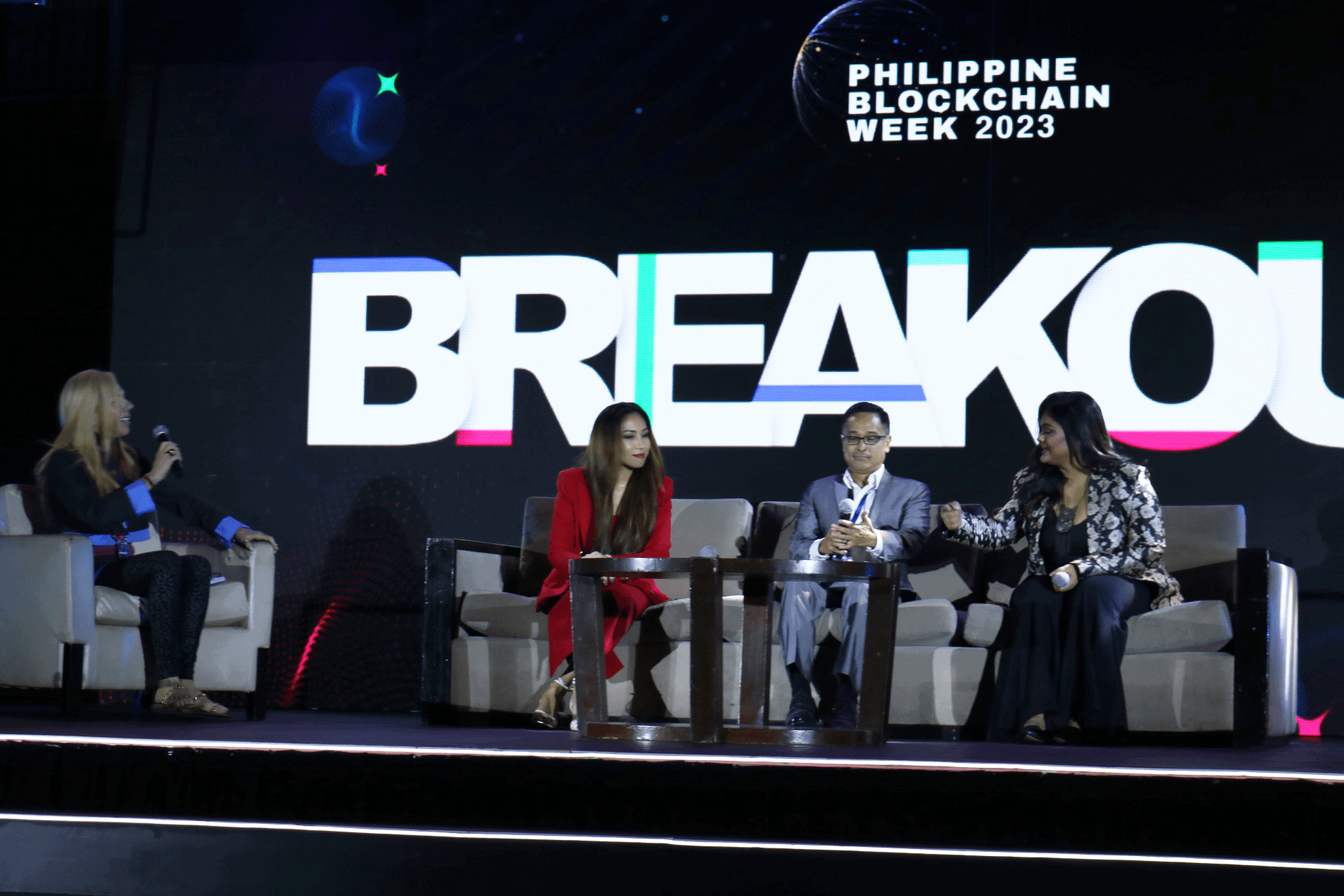 Barretto looks at a different angle—seeing how the technology sector is growing "leaps and bounds." Regarding equity in women, Barretto said that now is a good time for them to step up to the plate and get involved.
Born and raised in India, Khater shared their culture and how they tend to give immense respect to women, saying that it's common for everyone in the country to pray to their goddesses: "I come from a culture where women are respected in the form of gods."
Enhancing women's role in business
How can we enhance the conversation to promote the role of women in the blockchain space? Tower answered that although women are finally stepping up, especially in the tech sector, the reality—most specifically in nations like the Philippines—is that men still make the final decision.
"We have seen a lot of great women—successful women doing their things and pushing for changes, but sometimes they can only do so much because the society doesn't allow them yet to push forward," Tower said. "That is the reality per se, and it's still happening to this day."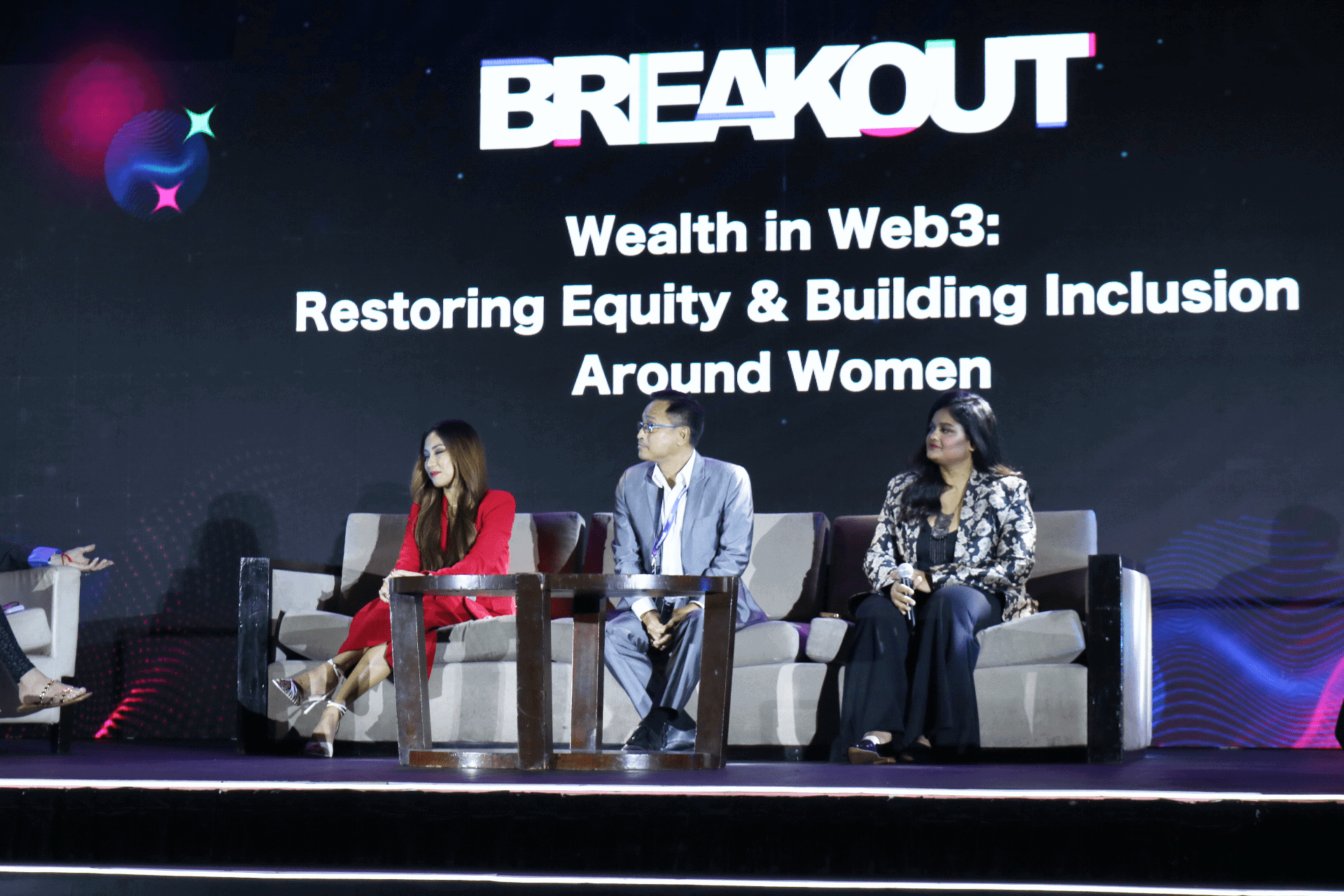 Tower, however, said gender shouldn't hinder women from taking on jobs that they're capable of doing.
"Don't think or act like a woman. Think that you're a human being capable of anything…just think that you're capable to do the job," she noted.
Agreeing with Tower's sentiments, Barretto stated that monetary affairs is also one factor that affects women's stand in the workforce in addition to the different cultures experienced in the U.S. and the world.
"I think the strategy is simple, really. It's about financial literacy," Barretto added. Adding up, Barretto believes "women tends to be a little bit more conservative in terms of their investments."
Closing the panel discussion, Pozniak and Khater commended the efforts of the Philippine Blockchain Week, as almost half of the people behind the production of the five-day-long event were women.
"This conversation just began," Pozniak remarked. "I think it's all going to take a whole tribe to continue the journey to understand the inclusion, equity, and support [that women need]."
Check out these links for the Day 1, Day 2, and Day 3 recaps of the Philippine Blockchain Week 2023.
CoinGeek Conversations with Women of BSV: We're not oppressed minority, we're just asking different questions
New to blockchain? Check out CoinGeek's Blockchain for Beginners section, the ultimate resource guide to learn more about blockchain technology.