Do you like to party? Are you into cryptocurrencies (specifically Bitcoin SV)? Then get ready for the greatest fusion since chocolate met peanut butter.
CoinGeek.com, the cryptocurrency news site founded by Calvin Ayre (pictured above right), recently invited some special guests to party with the site's staff in Bangkok, Thailand, ahead of the Satoshi's Vision Conference in Tokyo that got under way on March 23.
The party, which was held at the SO Sofitel Bangkok Hotel, was organized by BB Experience, a group that has established itself as the go-to organizers of memorable events that, like their name, must be experienced to be truly appreciated.
BB Experience has been around since 2011 and have put on literally thousands of insanely memorable events at hotspots around the globe for a variety of high net-worth clients. But crypto fans will be interested to learn that the group has now begun accepting payments in Bitcoin.
The CoinGeek group took full advantage of this new payment channel, transferring  roughlty US$15k in crypto to BB Experience, who quickly got to work plotting a bespoke event that met Calvin's requirements.
The BB Experience crew had their work cut out for them, as gaming industry professionals know all too well that Calvin Ayre is no slouch in the party-planning arena. No less an authority than Playboy magazine described his 49th birthday bash as "a surreal party with a bizarre mix of post-apocalyptic characters, statuesque European models, midgets and live pigs."
The Bangkok party featured no live pigs, but did feature models whose impressive torsos served as the most elegant serving dishes for sushi, local delicacies, dim sum, dessert and no shortage of libations. There were also dancers (floor and pole), drinking games, various other types of 'shows' and, oh yeah, a midget (little person, actually, but we're following Playboy's lead here), before everyone finished the night in the jacuzzi.
CoinGeek.com cannot recommend BB Experience highly enough to anyone looking to host a thoroughly memorable event. (Come for the dancing girls, stay for the low transaction fees and swift processing time.)
CoinGeek staffers would also like to thank the fine folks at the Sofitel Bangkok Hotel for having that defibrillator on standby. Also, has anyone seen our pants?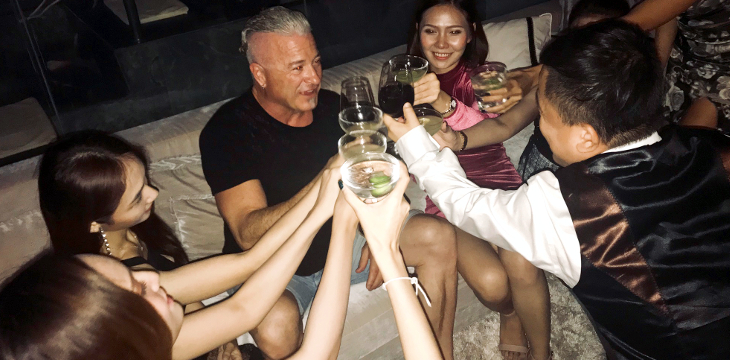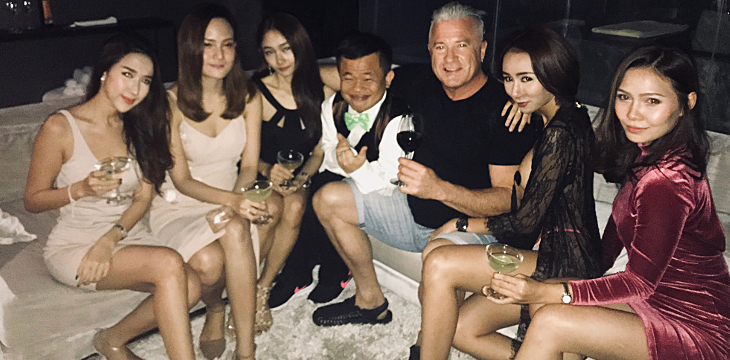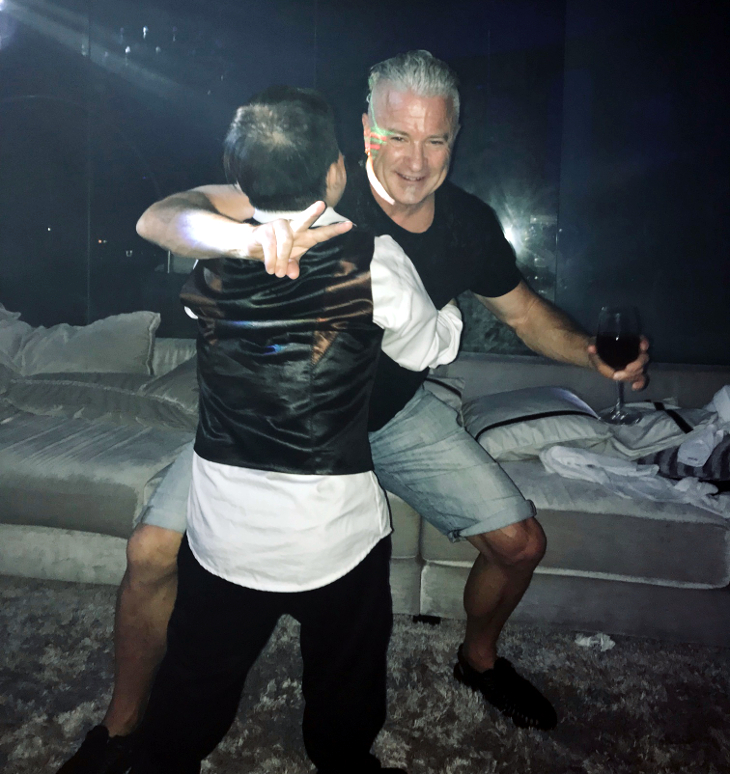 New to blockchain? Check out CoinGeek's Blockchain for Beginners section, the ultimate resource guide to learn more about blockchain technology.