Business
Ed Drake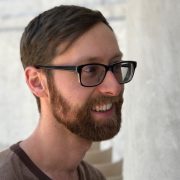 Nike makes a play for crypto with 'Cryptokicks' trademark filing
Sportswear giants Nike have filed a trademark in the United States for the term 'Cryptokicks', ahead of plans to launch collectible tokens powered by blockchain technology.
The global sports brand filed an application with the U.S. Patent and Trademark Office (USPTO) earlier this month, seeking trademark protection for the terms as a name for a new platform for collecting, storing and exchange non-fungible tokens (NFTs).
The application describes the use of cryptocurrency wallets alongside "downloadable mobile applications for providing access to crypto collectibles, crypto art and application tokens."
The document goes on to suggest the platform could also host an online marketplace for clothing and footwear, as well as plans for "providing a digital currency or digital token for use by members of an online community."
The company said the Cryptokicks name would be used in connection with "online blogs in the field of crypto collectibles," as well as in online games, such as treasure hunts and obstacle courses.
In a tweet, U.S. trademark attorney Josh Gerben noted how the filing was "trademark speak" for Nike's plans to launch a cryptocurrency in the near future.
He pointed out, "This appears to be a filing for a brand of a cryptocurrency … this is trademark speak for 'this is a cryptocurrency called Cryptokicks."
Highlighting the 1B filing type, Gerben said this means Nike have signed a sworn statement confirming their intention to begin using the trademark immediately.
As part of the filing, there is now a 30-day period in which other companies and the public at large can file any objections to the trademark before it will be granted by the trademark body.
The news sees Nike become the latest global company to file for trademark protection around cryptocurrency, with the filing document appearing to show ambitious plans for the technology. It coincides with an ongoing drive from the firm to push its mobile app, with digital commerce at Nike already reported to be worth $2 billion annually.
If approved, the trademark could see Nike launching its new "Cryptokicks" platform sooner rather than later.
To receive the latest CoinGeek.com news, special discounts on CoinGeek Conferences and other inside information direct to your inbox, please sign up for our mailing list.